What You Should Know About Fibroids and Fertility
Was this helpful?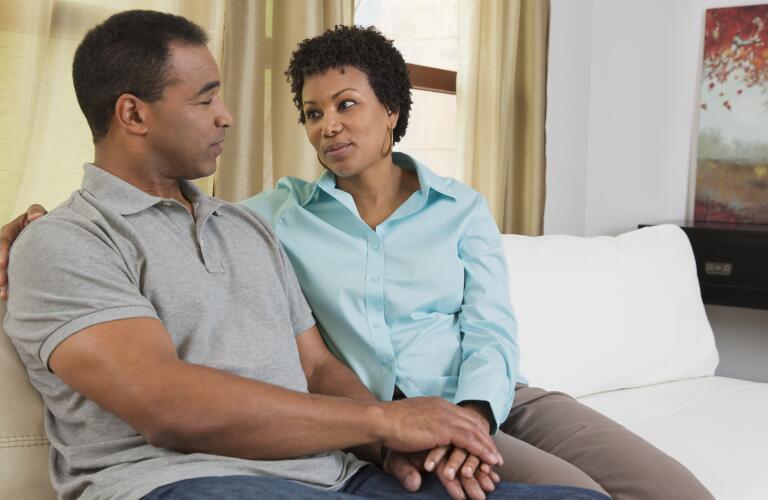 You might have a child. You might have several children. Or you might have none. But you think you might want to get pregnant in the future. And you have uterine fibroids. So, you're wondering how those fibroids might interfere with your plans. Fibroids, which are benign growths that develop along the wall of the uterus or inside the uterine cavity, usually don't pose much of a problem for most women who are hoping to conceive. But they can be problematic for some women, so it's important for anyone with fibroids to understand their relationship with fertility.
Many women are concerned about the impact on their fertility.
If you're worried about how fibroids might affect your ability to get pregnant and bear a child, you're not alone. Many women do have worries about the potential impact of fibroids on their fertility. African American women are especially likely to express concern. Fibroids tend to develop earlier in African-American women. In fact, many African American women develop fibroids in their 20s and 30s, which are their prime childbearing years.
But here's some good news. Most of the time, women who have fibroids will not be deemed infertile, according to the American Society for Reproductive Medicine. Many of them won't even have problems getting pregnant without treatment. There are some women who are infertile who have uterine fibroids, but their fertility challenges may be related to other factors. So, if you have fibroids, don't feel resigned to never being able to get pregnant.
The location and size of fibroids might affect your fertility.
That all being said, it is possible that fibroids might make it harder for you to conceive. The size and location of your fibroids can have an effect on your ability to become pregnant. For example, fibroids can change the size of the lining of the uterus. Fibroids may also:
Change the shape of your uterus, which might interfere with the movement of the sperm
Change the shape of your cervix, which may impede sperm from being able to get into your uterus
Block your fallopian tubes from being able to release eggs to be fertilized
More good news: you do have treatment options that might be able to remove or shrink the fibroids, which may alleviate the problem.
A hysterectomy is one treatment option but not the only treatment option.
Fibroids can have a direct and negative impact on your quality of life, even without bringing conception and pregnancy into the equation. So, it's not surprising that many women want to get them treated. Here's the catch, though: if you want to get pregnant in the future, you need to choose your treatment carefully. Family planning with fibroids makes it imperative to do some preparation.
Surgery is often offered as a treatment option for fibroids. In fact, many women choose to undergo a hysterectomy as a way to eliminate their uterine fibroids. This does, obviously, have a very direct impact on your fertility. And that may be a non-starter for you, if you are hoping to get pregnant and have a baby.
A hysterectomy is not the only surgical option, however. Some women undergo a surgical procedure called a myomectomy. During this procedure, the doctor goes in and removes the fibroids from the uterus but leaves the uterus itself intact. It can reduce the pain and heavy bleeding you experience as a result of having fibroids. And since it preserves your uterus, it doesn't eliminate your ability to carry a growing fetus in your body.
But some women do choose to go the hysterectomy route. If your doctor suggest this option or you're considering it, it's important to consider a number of factors first:
Have you already had all the children you plan to have?
Is there a chance you might want to get pregnant in the future?
Could you choose another treatment option now, but leave room for the prospect of a hysterectomy later?
You need to know where you stand before you make this kind of big decision.
And you do have other treatment options for fibroids that do not involve surgery at all–and which may preserve your ability to get pregnant and carry a pregnancy to term. Hormonal birth control can help some women control their symptoms, while others benefit from taking gonadotropin releasing hormone (GnRH) agonists such as Lupron (leuprolide acetate) because this kind of medicine actually shrinks fibroids. And Oriahnn, an oral medication that combines elagolix, estradiol, and norethindrone acetate, has been approved to treat the heavy bleeding associated with fibroids.
Fibroids may affect your pregnancy.
It's normal to wonder how fibroids might affect your pregnancy once you get pregnant. Fortunately, many women with fibroids get pregnant and have uneventful pregnancies without any adverse outcomes. However, some estimates put the number of women who experience some type of complication during pregnancy between 10 and 30%. The exact mechanisms are still unclear, but it does seem that women with multiple fibroids are more likely to experience a miscarriage early in pregnancy than women with just one fibroid. Women with fibroids also have a sixfold greater chance of needing to undergo a c-section. The important thing is to discuss your situation with your doctor. Your doctor might want to monitor you more carefully throughout your pregnancy, just in case.
Was this helpful?