Uterine Fibroids: Frequently Asked Questions
Was this helpful?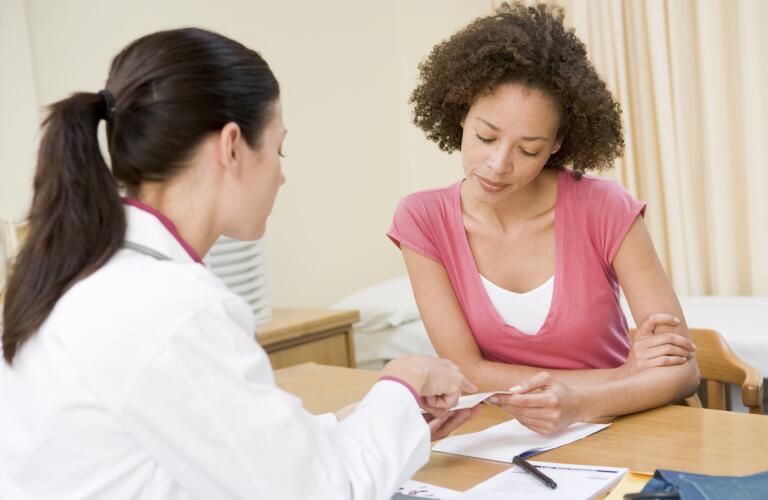 It's true that uterine fibroids are common. However, they vary in many ways from woman to woman. For instance, a woman might have just one fibroid, or she might have many. They can develop inside the uterus, outside the uterus, or within the uterine wall. Though you don't need to seek treatment unless your fibroids cause symptoms, the idea of something growing inside your body can be a source of anxiety. Answers to these common questions may help.
Fibroids are tumors, but in most cases, they are benign. That means they don't spread to other parts of your body, like cancer can. There is a rare type of cancerous muscle tumor that can grow in your uterus. It's called leiomyosarcoma. However, doctors don't think a fibroid can turn into a leiomyosarcoma. Also, having fibroids does not increase your risk for uterine cancer.
Any woman can develop fibroids. In fact, up to 80% of women will have at least one fibroid at some point in their life. Your risk is higher than average if fibroids run in your family. African American women have a higher risk than other women. You may also be at higher risk if you are obese. Diet appears to play a role: Women who eat a lot of red meat have a higher risk, while women who eat lots of green vegetables seem to have a lower risk. Most fibroids are diagnosed in women ages 40 to 50. After menopause, it's less likely you'll develop fibroids.
Doctors don't know for sure what causes fibroids. They do think the female hormones estrogen and progesterone stimulate the growth of fibroids. That's because fibroids start to shrink after menopause, when the levels of these hormones drop off. Another reason is that hormone-based birth control pills can sometimes control fibroid growth. Fibroids may also have a genetic cause. A woman's risk for fibroids triples if her mother had them.
Your doctor may be able to feel fibroids during a pelvic exam. You may suspect fibroids yourself if you have certain symptoms. These include heavy and painful periods, bleeding between periods, pain during sex, belly cramps, and low back pain. If your doctor suspects you have fibroids, he or she might order imaging studies of your uterus. Or, your doctor might perform a procedure called a hysteroscopy to look into your uterus through your vagina.
Fibroids can make it harder to get pregnant. But, they are not a common cause of infertility. Many women with fibroids become pregnant. Most women with fibroids have normal pregnancies. However, you may have problems during pregnancy or delivery because of the fibroids. You might need a C-section or you might have an early delivery. Talk with your doctor about these risks.
Hysterectomy is the surgical removal of your uterus. It is the only sure cure for fibroids. In fact, fibroids are the most common reason that women have hysterectomies. However, many women can avoid a hysterectomy. Hormone medication and birth control pills may control symptoms. There are also several surgical options that target just the fibroids and leave the uterus intact. Ask your doctor about all your treatment options.
Was this helpful?