Textured Breast Implants and Cancer Risk: What to Know
Was this helpful?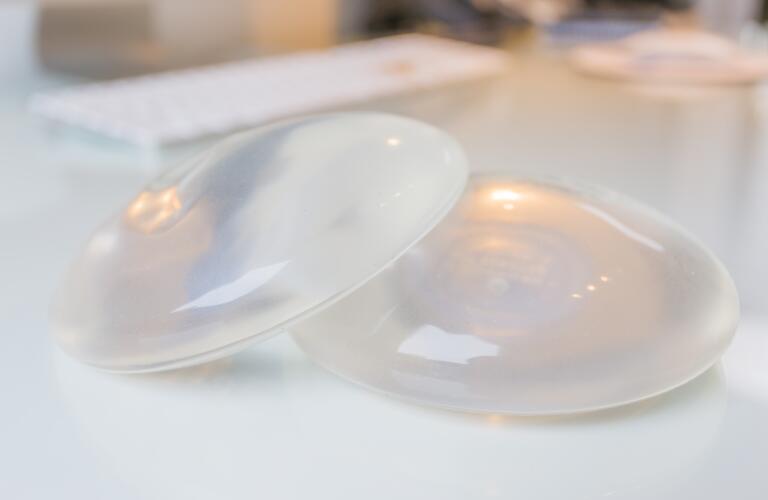 In July 2019, the U.S. Food and Drug Administration (FDA) announced that textured breast implants are linked to cancer (specifically a type of cancer called breast implant-associated anaplastic large cell lymphoma or "BIA-ALCL"). The agency subsequently asked Allergan—a major manufacturer of breast implants—to recall its Natrelle brand textured implants and tissue expanders because of their high association with BIA-ALCL. If you received textured breast implants for cosmetic or reconstructive reasons, here's what you need to know about the textured breast implants recall.
If you have textured breast implants, you do not need to have them surgically removed if you're not experiencing symptoms. In fact, the FDA does not advise undergoing prophylactic surgical removal of the implants. Surgery can expose you to additional risks, such as infection, and the risk of any given woman developing BIA-ALCL is extremely low.
You should, however, be vigilant for the signs and symptoms of BIA-ALCL, which can include:
Fluid collection under or around the implant (called a "seroma"), often years after the initial surgery
Hardening or stiffening of the implant, which could indicate a condition called capsular contracture
Lump or nodule in or around the breast or in the armpit
Pain in the breast
Swelling of the breast, particularly if it causes asymmetry
Unexplained low-grade infection
If you experience any of these symptoms, see your doctor promptly.
BIA-ALCL is not a breast cancer. It is an extremely rare type of non-Hodgkin's lymphoma that arises within lymphoid tissues. The FDA first linked textured breast implants and cancer in 2011 but required additional data to confirm the association.
The American Society of Plastic Surgeons estimates the lifetime risk of BIA-ALCL in women with textured breast implants to be no greater than one in 2,207. To put this number in perspective, the lifetime risk for any woman to develop breast cancer is about one in eight. The lifetime risk of a man or woman developing colon cancer is approximately one in 23. Your risk of developing BIA-ALCL increases if you have Allergan textured breast implants, but overall that risk remains extremely low.
When detected early, BIA-ALCL can be cured by removing the breast implant and surrounding tissue, if the disease has not spread anywhere else in the body. If the cancer has spread to the lymph nodes or elsewhere, chemotherapy or radiation may be required to destroy the cancerous cells. After treatment, doctors usually follow women with BIA-ALCL for two years with repeat imaging scans. Recurrence of BIA-ALCL is rare if a doctor surgically removes all the disease in the early stages.
Many companies make textured breast implants, but only those manufactured by Allergan are being recalled. The Allergan Natrelle implants, which use a technology called BIOCELL, have been linked to a majority of BIA-ALCL cases. Allergan has recalled both saline and silicone-filled Natrelle textured breast implants, along with textured tissue expanders (devices used in breast reconstruction surgery to stretch the skin of the chest to accommodate implants after mastectomy). You can view a complete list of the devices and lot numbers subject to the recall at the FDA website.
Under its lifetime warranty for textured breast implants, Allergan states it will replace recalled products with smooth breast implants at no charge to women who opt to have the textured implants removed. This warranty covers the product only. Allergan will not reimburse you for surgical costs.
In general, women with Allergan textured breast implants need not panic over the current recall. Instead, you should consult your doctor for an examination to learn if your implants seem healthy, and you should monitor your breast health as normal, but with a special vigilance for the signs and symptoms of BIA-ALCL.

Was this helpful?