How Telehealth Can Help Women With Fibroids
Was this helpful?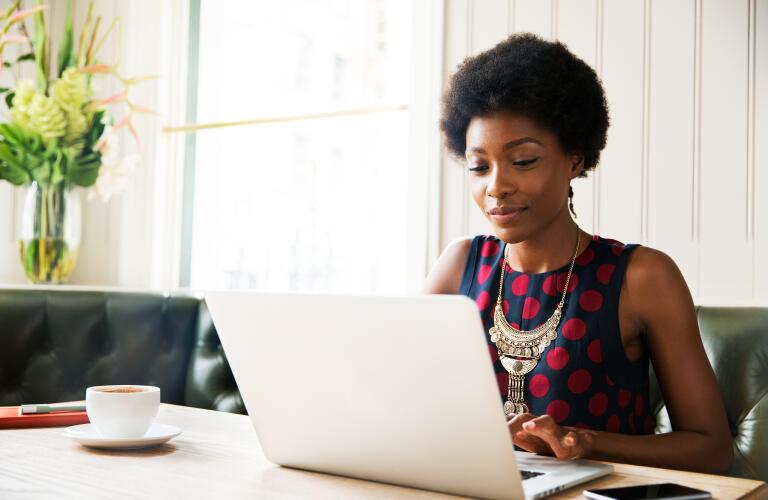 More Americans than ever are using telehealth to stay in touch with their doctors. Telehealth, also called telemedicine, uses telecommunications technologies, such as smartphones or computers, to connect patients and healthcare providers remotely. Women's health telemedicine is an exploding field; already, many providers offer a broad range of obstetric and gynecological services online, including treatment for uterine fibroids. If you have fibroids and are wondering whether telehealth could benefit you, ask your doctor if it would be a good idea to include this option in your treatment plan.
Telehealth Benefits for Uterine Fibroids
Recent studies show an appointment with an online gynecologist can be just as effective, if not more so, than an office visit for treating uterine fibroids. The benefits of telehealth include:
Short wait times. In most cases, doctors get booked out for office visits months in advance, making it difficult to be seen quickly, especially if you have an urgent issue related to fibroids. A telehealth appointment, on the other hand, can usually be made within days of your initial request to see a doctor. That level of convenience means you get the treatment you need much sooner compared to seeing your doctor in person.
Cheaper Some sources estimate the average cost of a telehealth appointment to be $79, while the average cost of an office visit is closer to $146. That's a savings of $67 immediately if you book an appointment with an online Ob/Gyn. And in many cases, insurance companies will pay for at least some of the cost of a telehealth appointment.
No travel. Speaking of saving money, there's also no need to spend your hard-earned cash on gas for your car, parking, or fares on public transportation, since you won't have to travel anywhere for your online gynecologist appointment. You'll save a lot of time and effort that you'd usually use just making it to your doctor's office. And if your fibroids symptoms are particularly painful or disruptive, you can benefit from the ability to stay home in a comfortable area while still receiving quality care.
No need for childcare. Since uterine fibroids are most likely to form during a woman's childbearing years, many women who live with fibroids also care for other children in the household. If you're trying to get a doctor's appointment, it can be difficult to find childcare so you can leave the house for a while. With telehealth, you stay in the comfort and privacy of your own home, and you don't have to rely on anyone else to look after your little ones.
Triage services. It's true that not all services your doctor performs can be done over telehealth. But your doctor can use telehealth to help triage your condition and make recommendations based on your symptoms. If you're having troubling issues, such as heavy bleeding, your doctor can use your telehealth appointment to determine whether it's serious enough for you to seek out in-person care elsewhere, like the emergency department.
Treating Uterine Fibroids Online
Still wondering if telehealth for uterine fibroids is right for you? Even though your doctor can't complete an in-person examination, they can still provide you with many of the same services you'd get during an office visit, such as:
Telemedicine for fibroids gives you the perfect opportunity to ask questions and discuss your concerns while you have the full attention of your doctor. There aren't any distractions like there may be in your doctor's office, so you may feel more comfortable discussing sensitive health topics.
Prescription refills. It's easy for your doctor to refill your prescriptions or start you on a new medication during a telehealth appointment. In most cases, doctors electronically transmit your prescription information directly to your pharmacy.
Social distancing. Let's face it, social distancing is now a way of life. A telemedicine visit with an online gynecologist is one of the best ways to protect yourself and others from infectious diseases like COVID-19.
Women's health telemedicine has already provided thousands with access to the healthcare they need from online Ob/Gyns. If you're interested in using telehealth as part of your treatment plan, ask your doctor whether this approach to taking care of your health could be right for you.
Was this helpful?