Black Women Suffer Most With Fibroids
Was this helpful?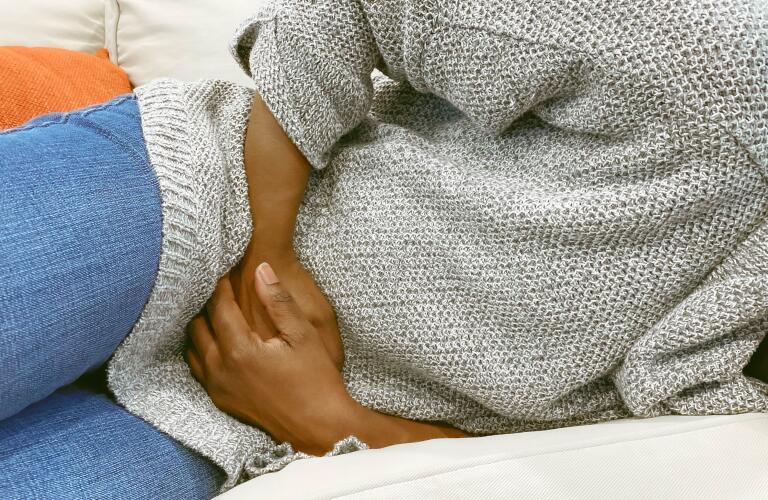 Uterine leiomyomas, better known as fibroids, are a very common benign condition. But some women are more likely to develop these uterine muscle tumors and suffer the effects than others. Specifically, Black women are disproportionately affected by fibroids. Experts estimate that fibroids are three times more common in Black women of African heritage than they are in white women or women of other backgrounds. It's important for Black women and their healthcare providers to understand how this gynecological condition impacts them and what they can do to effectively address it.
Knowing that race is a risk factor may naturally lead you to wonder why Black women develop fibroids at a higher rate than other women. First, consider the overall risk factors for fibroids. In general, women who get their first period at a younger age are more likely to develop fibroids. Obesity, a diet rich in red meat, and a family history of fibroids are also considered risk factors.
But when it comes to race, scientists are still working to pinpoint the exact causes. A growing number of experts believe there's a genetic component that affects certain processes in your body, perhaps a variation in the genes that affect estrogen synthesis or other mechanisms at the molecular level.
Another possible reason: a vitamin D deficiency. Research has shown vitamin D seems to have an effect on the development of uterine fibroids, and some studies indicate people with darker skin seem to be at elevated risk for vitamin D deficiency.
You may also wonder why it matters that one group of women experience fibroids more frequently, if they're considered a benign condition? Consider the word "benign." It's true fibroids are not precancerous or cancerous. But fibroids can and do have a significant impact on a woman's quality of life.
For example, Black women are more likely to have severe symptoms due to fibroids, like heavy or longer than typical periods. They're more likely to report severe pelvic pain. They're also more likely to develop anemia, as heavy bleeding can mean less hemoglobin, the oxygen-transporting protein in red blood cells. As a result, they may feel more fatigued. Surveys indicate Black women also worry about the impact of fibroids on their fertility.
Additionally, Black women are much more likely to be hospitalized and undergo surgery to address their uterine fibroids. They're also more likely to wind up getting a hysterectomy than other women. Beyond the implications for their future plans of having children, it's important to point out a hysterectomy is a major surgery, with its own set of risks. Research already demonstrates that Black women are more likely to experience postoperative complications, including pain and anemia, than other women.
Black women who know they're at elevated risk for developing fibroids may want to be alert for symptoms so they can notify their doctors about their concerns. The most common symptoms of fibroids include:
Heavy menstrual periods
Pelvic pain or pressure
Frequent need to urinate
Periods that last longer than a week
You might also notice some symptoms you might not as readily associate with a gynecological condition, including back ache or constipation or pressure on your rectum.
If you are a Black woman who experiences any of these symptoms, don't blow them off or dismiss them. Instead, take note of them. Then raise the issue with your doctor. Describe your symptoms and how long you've had them. Ask for an examination. Your doctor might start with a pelvic examination, which is often used in the diagnosis of uterine fibroids. Or your doctor may want to perform an ultrasound. Other diagnostic tests may include a hysteroscopy or an MRI.
Once your doctor diagnoses you with fibroids and has a better idea of how severe they are, you can discuss the best way to treat them. The sooner you get a uterine fibroid diagnosis, the sooner you can get treated–and hopefully improve your situation.
Was this helpful?