PHYSICIAN VOICES

Ask an Ob/Gyn: What Are the Symptoms of Fibroids?

Was this helpful?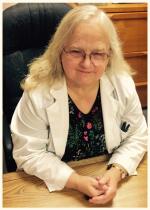 A: Many women are understandably concerned about their risk for gynecological cancer, especially those who are diagnosed with fibroids. Fortunately, fibroids are not cancerous. Fibroids are benign tumors that form in the uterus. They can be as small as a seed or as large as a grapefruit. Most fibroids are too small to be felt in a physical exam. Rarely, a type of cancer called a sarcoma can look like a fibroid, and can be hard to diagnose if you also have fibroids. The risk of sarcoma is small, even with fibroids—about 1 in 300.
Fibroids are very common. Research estimates anywhere from half to three-quarters of women will have fibroids. Your likelihood of having fibroids increases as you get closer to menopause. Once you develop fibroids, they can stop growing or shrink on their own, especially after menopause when your hormone levels drop.
Fibroids may not cause any symptoms at all, but when they do, these symptoms are common:
Heavy periods or periods that last an unusually long time
Bleeding in between periods
Pain in your pelvis or lower back
Problems getting pregnant or miscarriages
You may also find yourself urinating frequently or feeling like you can't empty your bladder. You may feel like your clothes don't fit as well across the lower abdomen, or even that there is a large firm object there.
If you have any of these symptoms, it's important to talk to your doctor, especially if you're losing a lot of blood. Heavy, abnormal bleeding can lead to anemia and needs to be treated. Anemia can have a serious effect on your health and well-being.
To check for fibroids, your doctor will most likely first perform a physical exam. Your doctor may then order one or more imaging tests such as ultrasound, CT scan, or MRI. In some cases, scopes (minor outpatient surgery) or biopsies may be advised for an accurate diagnosis. Throughout the process, don't hesitate to ask your doctor to explain what she or he recommends, discuss your options, and address your concerns. Always be sure you understand what is being recommended and what benefit is expected from that test, procedure or treatment, as well as possible risks and side effects.
Depending on your test results, one or more treatment options may be best. If your symptoms aren't severe, your doctor may suggest "watchful waiting" to see if your fibroids grow or change. Non-prescription ibuprofen can help with occasional pain. Ibuprofen and naprosyn (Aleve) can also decrease the really heavy flow. There are also prescription anti-inflammatory medications that may decrease the heavy flow during your period. Ask about your options, the doses, and the timing if you use these medications.
If your symptoms are severe, surgery may be recommended. If you don't plan to have children, you may consider having a hysterectomy, surgery to remove your uterus. (Fibroids are the most common reason for hysterectomy in the U.S.) If you do plan to have children, a different kind of surgery called myomectomy may be an alternative. In a myomectomy, your fibroids are removed but your uterus isn't. Myomectomy is also an option for less extensive surgery regardless of your plans for pregnancy.
You may also be a candidate for uterine artery embolization, a minimally invasive procedure performed by an interventional radiologist that decreases blood flow to the blood vessels going to your fibroids, making them shrink. Weigh this option carefully against your reproductive goals. While minimally invasive procedures are easier on your body, the effect of embolization on fertility is not yet fully understood. Pregnancy after embolization can occur, and there have been problems observed with many of those pregnancies.
Hormone medications are sometimes used to shrink fibroids either before surgery or instead of surgery. The hormones are usually in the form of hormonal birth control, such as the pill, an implant, or shots. Another medication (such as Lupron) blocks your natural hormone production. Different medications can either prevent pregnancy or cause menopause symptoms, including the risk of bone loss, so make sure you understand the risks. Several types of IUD can be used to decrease the bleeding with your period, if the fibroids are not in a location (inside the endometrium or uterine lining) that prevents the full benefit of using the IUD.
When it comes to fibroids, there is a lot of information to digest. Try not to let it overwhelm you. Work through it with your doctor one step at a time, and you'll feel more comfortable with the diagnosis and treatment options available to you to feel better and stay healthy.
Have a question for Dr. Hays? Like Healthgrades on Facebook and tell us what topics you'd like to hear more about in future installments.

Was this helpful?