PHYSICIAN VOICES

Alternatives to Surgery for Uterine Fibroids

Was this helpful?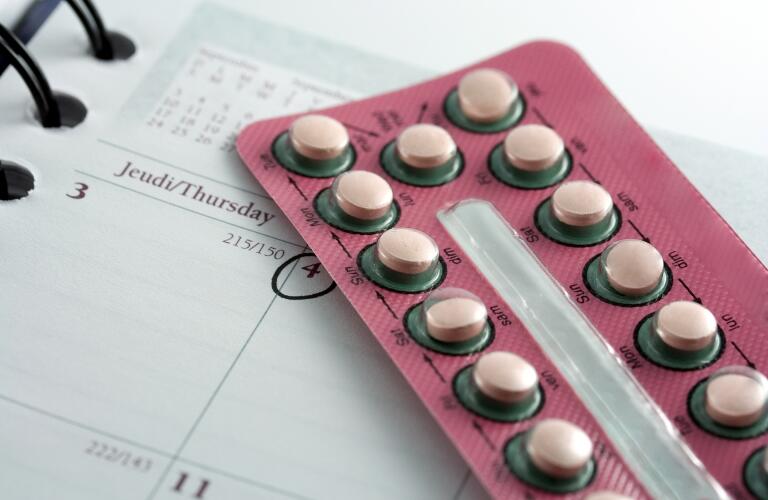 Treatment options for uterine fibroids have evolved significantly over my three decades as an Ob/Gyn. Whereas in the past, the standard treatment for fibroids was hysterectomy, today we can try medications and interventional radiology procedures that can boost quality of life without compromising on effectiveness.
Uterine fibroids are typically benign tumors of the uterine muscle. They can vary in size and location, both of which influence the severity of symptoms. Many cases of fibroids are asymptomatic, but about 25% of women who develop them will experience symptoms like heavy menstrual bleeding and pain, pelvic pressure that can lead to frequent urination, and other problems. Often, these symptoms can interfere with someone's ability to go about her normal routine, and in severe cases, heavy bleeding can lead to anemia, causing a woman to feel fatigued and weak. In a worst-case scenario, a patient with anemia will require a blood transfusion, but we try to avoid that by treating fibroids symptoms early.
Treatments for fibroids are individualized for each patient, based on their symptoms and the characteristics of their fibroids. There are many different treatments available, from medication to interventional radiological procedures to surgery. As an Ob/Gyn, I always try to employ the least invasive method that will work.
For women whose menstrual bleeding and pain is excessive, we start out simply. I recommend my patients take ibuprofen (Motrin, Advil); I don't think a lot of people are aware that ibuprofen is particularly helpful because it reduces bleeding and pain more effectively than acetaminophen (Tylenol), which doesn't seem to have the same chemical effect. Ibuprofen tends to contract the arteries inside the uterus to reduce blood flow, and it will definitely make an impact for some patients.
If that's not enough, we'll turn to birth control pills, because they thin out the lining of the uterus and often reduce bleeding and pain to the point where patients are satisfied. We can also try tranexamic acid (Lysteda), which is a medicine that affects how your body forms blood clots; it's approved by the U.S. Food and Drug Administration (FDA) for heavy bleeding, and you only have to take it while you're on your period. A newer drug called Oriahnn combines several medications (elagolix, estradiol, and norethindrone acetate) into an oral tablet that is FDA approved specifically for treating bleeding due to fibroids. It can be taken for one to two years and it brings about a menopausal state, so a patient won't get their period at all. This is reversible; the menopause only occurs when you're taking the drug. Another option, leuprorelin (Lupron) is an injectable drug that also causes reversible menopause. It can be taken for about six months. We typically use it to shrink fibroids or give people some relief from heavy bleeding while they're being treated for anemia.
If we need to step up treatment, I may recommend intrauterine devices (IUDs) for women with heavy bleeding. They are long-term contraceptives that are inserted into the uterus and can stay there for three to six years. They've shown to reduce bleeding by 50% for some women. We also offer interventional radiology methods–minimally invasive procedures to shrink fibroids and ease symptoms. In a procedure called a uterine artery embolization, a catheter is threaded into a blood vessel in the leg up to the uterus and then small particles are injected into the blood vessel that supplies blood to the uterus. This blocks the blood supply, causing fibroids to shrink and die. We've been performing these vascular procedures since 1994 and they shrink fibroids by about 40%. Recovery from uterine artery embolization is quick and women who undergo this procedure are able to return to their normal daily activities in seven days.
A newer treatment for fibroids is called high intensity focused ultrasound (HIFU). It has some limitations, and centers that perform this procedure aren't available throughout the country yet, but it can shrink a fibroid by about 15% and improve bleeding. It involves an ultrasound focusing on the fibroid to heat it up without entering the body.
If these less invasive therapies aren't providing the results a patient is looking for, we can perform some surgeries to remove the fibroids, and we can also do a hysterectomy in patients who aren't concerned with maintaining their fertility. Every effort is made to try to perform these procedures in the least invasive manner possible to reduce scarring and recovery time. The good news is advances in uterine fibroids treatment mean women have more options than ever to manage their symptoms and prevent fibroids from interfering with their lives and their health.
Was this helpful?