5 Doctors Women Should See Besides an OB/GYN
Was this helpful?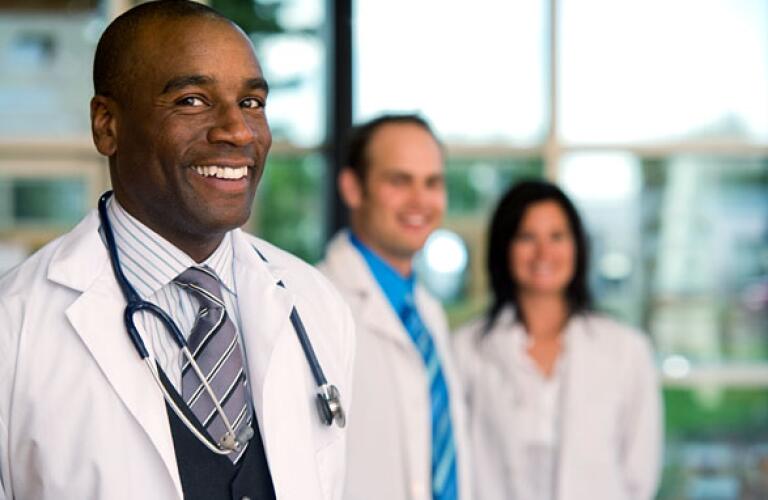 It's important to see your OB/GYN once a year for a pelvic exam and a breast exam. Your OB/GYN is uniquely qualified to care for the health of your reproductive system throughout your life. But reproductive health isn't a woman's only health concern. To address other vital areas of female health, consider regularly visiting the following doctors.
Many women assume a wellness visit with their OB/GYN covers their primary care needs. While your OB/GYN may cover some of the same health issues, it isn't the same as seeing a primary care doctor. A recent study found that OB/GYNs and primary care doctors tend to screen women for different things. And women who see primary care doctors for preventive care receive a broader spectrum of care. The bottom line—primary care visits complement visits with an OB/GYN.
There are many links between oral health and your overall health. Conditions, including diabetes, heart disease, and osteoporosis, can affect your oral health. And your oral health can affect your overall health—oral infection and inflammation can affect other organs and tissues in your body. So regular dental exams and cleanings are vital. What is regular? That depends on your situation. The American Dental Association recommends working with your dentist to determine how often you need an exam and cleaning. Check your dental insurance coverage for visits more frequent than twice a year.
If your eyes are healthy, it's really your personal preference whether to see an optometrist or an ophthalmologist. Both perform routine vision exams and can detect and diagnose eye disease. In general, everyone needs a vision screening once in their 20s and twice in their 30s. At age 40, you should have a baseline eye health exam and vision screenings every two years or as often as your doctor recommends. If you develop eye disease, consider seeing an ophthalmologist—a medical doctor specializing in eye health—for your eye care needs.
Beginning at age 20, you should have a complete skin exam with a doctor and perform regular self-exams. Your primary care doctor can perform a skin exam, but seeing a dermatologist is another option. Dermatologists have the expertise to help you with all aspects of skin care. This includes preventing and treating the effects of aging and detecting skin conditions, such as rosacea and autoimmune diseases.
As you age, you need to think about seeing a gastroenterologist—a doctor who specializes in conditions of the digestive tract. The primary reason to see one is a colonoscopy to screen for colorectal cancer. You need your first colonoscopy at age 50 (or age 45 for African Americans) and then every 10 years. There are other colorectal cancer screening options. A gastroenterologist can work with you to figure out what is right for you.
Was this helpful?