Typical Steps on the Road to Weight Loss Surgery
Was this helpful?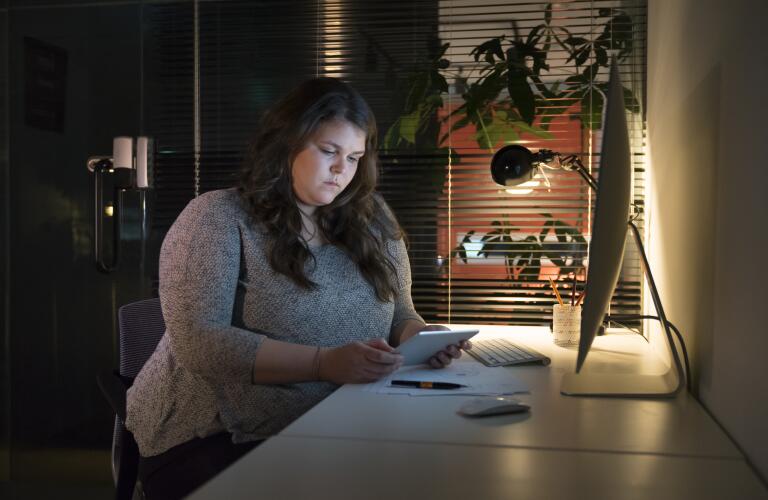 Weight loss surgery can sound like an easy answer to a long-time struggle with obesity. For many people, it is a pathway to successful weight loss. However, the journey can be lengthy and challenging. It also requires dedication on your part. Preparing for weight loss surgery is a process that can take a few months to complete. Here is a look at the typical steps on the road to weight loss surgery.
An informational seminar is often the first step in a weight loss surgery program. They are usually free to attend, so there is no reason not to go to one. You will have a chance to meet some of the program's staff and learn about weight loss surgery. Seminars typically cover a variety of topics, including weight loss surgery alternatives and long-term outcomes of weight loss surgery. If you can't get to a live seminar, many bariatric programs offer online seminars. You can find registration information for either type of seminar on the program's website.
A weight loss surgery consultation is your next step if you decide to go ahead with surgery. Most bariatric programs require you to attend a seminar first so you have some baseline information. During the consultation, the surgeon will examine you and record information about your medical history. The surgeon will also discuss your surgical options. Consider making a list of questions to ask during your consultation.
Weight criteria alone are not enough to qualify you for surgery. You must also go through a thorough screening process that looks at other aspects of your health. This involves healthcare providers from several different areas, including dietitians, fitness trainers, and mental health providers. Their goal is to determine whether you are ready physically and psychologically to undergo surgery. Your safety, as well as your likelihood of success, is their main concern. Evaluations may include:
Imaging exams, including chest X-ray and EKG (electrocardiogram), and other heart and lung tests

Laboratory tests

Lifestyle evaluation, including smoking, alcohol use, and physical activity

Mental health assessment, including your willingness and ability to make the necessary lifelong changes in diet and exercise

Nutrition and weight history

Sleep study
Typically, the team will meet after your screenings are complete to make a recommendation whether to approve surgery or not.
Once the team clears you for surgery, you will need to get insurance approval. Most bariatric programs have staff dedicated to working with insurance companies. They will help you navigate the approval process. They will take care of things like submitting your surgeon's evaluation along with the multidisciplinary team screenings. However, it is a good idea for you to talk with your insurance provider too. You need to understand your coverage and plan for any out-of-pocket expenses.
In general, weight loss surgery requirements for insurance follow NIH (National Institutes of Health) guidelines. It must be medically necessary based on BMI (body mass index) and obesity-related health problems. You also must have documentation for past weight loss attempts using medical weight loss programs. Your insurance provider may have other requirements, such as using an accredited bariatric surgery program.
The insurance approval process can take some time. When it comes through, you can schedule your surgery.
After you have scheduled the surgery, you will begin preparing for it. These preparations take place about two to three weeks before surgery. In general, it includes:
Dietary changes and restrictions

Lifestyle counseling

Smoking cessation

Supervised exercise program

Weight loss before surgery to reduce abdominal fat and the size of your liver
It's important to take these preparations seriously. Your team may postpone your surgery if you can't make the necessary changes to your lifestyle.
By the time you get to the day of your surgery, it's probably been several months since that first informational seminar. You have worked hard to clear all the steps along the way. In some ways, the journey is just beginning. Your dedication to making permanent changes is the key to your future.
Was this helpful?