Benefits and Risks of Weight Loss Surgery
Medically Reviewed By William C. Lloyd III, MD, FACS
Was this helpful?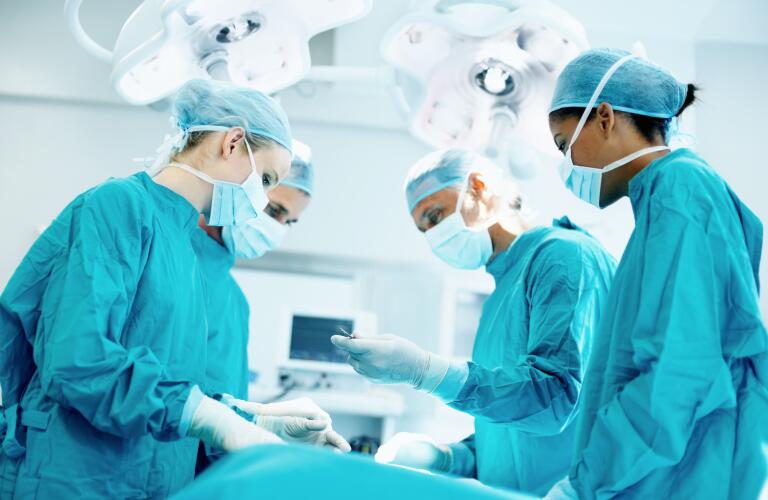 Weight loss surgery (bariatric surgery) is for people who are morbidly obese and cannot lose weight in other ways. Morbid obesity is serious obesity that is dangerous for your health. Still, the surgery has risks as well as benefits. If you're thinking about this surgery, it's important to have a good understanding of pros and cons. That means asking questions and having a thorough discussion with your doctor.
Bariatric surgery changes the way you digest food. The result is a lot of weight loss. That, in turn, can lead to a longer and healthier life because it may improve, help resolve, and even prevent health issues. It also may make it less likely that you'll develop certain others.
Health conditions that may be affected include:
Weight loss surgery may also offer emotional and social benefits. These may include better self-esteem and improved relationships. Some people will have less depression and anxiety related to obesity. Women who were severely obese and could not become pregnant may be able to conceive after the surgery.
Weight loss surgery is major surgery. Like all major surgeries, it has risks. These include:
Leaking of digestive juices inside the belly
Damage to other organs in the belly
A blood clot that forms in the leg and travels to the lungs or heart
There are also long-term risks. To avoid these, you will need to make important diet and lifestyle changes. Obesity is a lifetime disease, so these changes need to last a lifetime.
Long-term risks include:
Gaining weight back. Many people eventually gain back some of the weight lost after surgery. Adding more physical activity to your routine will help you lose weight.
Nutrition and vitamin deficiencies. You will need to take vitamin and nutrition supplements to prevent these deficiencies.
Psychological and social stress. Many people have trouble dealing with these issues. Weight loss surgery can be life-changing in many ways, and change—even good things—can be stressful. Before you make a final decision on having weight loss surgery, talk with someone else who has gone through it. Your doctor can help you connect with people who are willing to discuss their experience. Ask your doctor about support groups and therapists who can help after surgery.
To be a good candidate for this surgery, you need to be well-informed about risks, benefits and changes to expect. The goal is not to deter you from surgery. But, the knowledge you gain can increase your confidence in your decision so you don't question yourself later.
If you are researching bariatric surgeons, search Healthgrades.com for a surgeon in your area that performs weight loss surgery. Ask the surgeon if he or she performs the surgery at a hospital with superior outcomes in bariatric surgery. You can search Healthgrades.com for top-performing hospitals in bariatric surgery.
Here are some key questions to ask your surgeon:
1. Do I have any conditions that increase my risks from surgery?
For very obese people who cannot lose weight in other ways, the benefits of surgery outweigh the risks. However, some things make this surgery more risky. They include:
Severe heart or lung disease
Some mental health conditions
2. What kinds of diet changes will be necessary after surgery?
You will need to:
Avoid sweets and high-fat foods.
Eat slowly and chewing thoroughly.
Take vitamins and supplements for the rest of your life.
3. What kinds of lifestyle changes will I need to make after surgery?
You will need to:
Get regular exercise that will increase as you become more fit and your endurance increases.
Develop regular sleep habits.
Not smoke or drink alcohol.
4. What support will I have after surgery?
You will need to work with a team of medical providers. You will need a diet and exercise plan designed for you. You will need to work with your healthcare providers long-term to keep from gaining back your weight. This is a big commitment. Ask what types of support services will be available to you.
Was this helpful?