Before Weight Loss Surgery: Talking to Your Insurance Company
Was this helpful?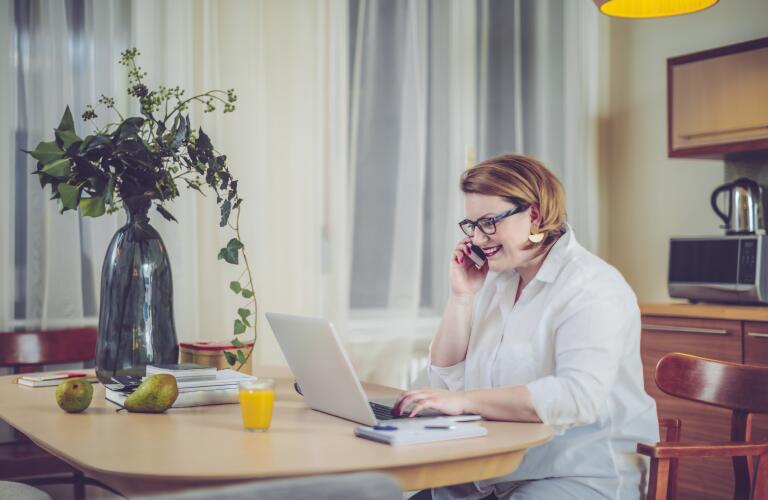 If you are considering weight loss surgery, set aside some time for homework. One of the main concerns many people have is how much weight loss surgery costs and how to pay for it. The surgery is expensive, costing up to $25,000. How much of the cost you end up paying will depend on your weight loss surgery insurance coverage.
The cost can vary based on where you live, the specific procedure, and how much after-care, such as follow-up procedures, you need. Complications can also drive the cost up. Fees that go into the total cost can include:
Anesthesia and anesthesiologist fees

Hospital fees, including OR (operating room) fees and inpatient fees if you stay in the hospital

Surgeon's fees
Increasingly, some types of weight loss surgery are becoming outpatient procedures. This is especially true for laparoscopic procedures, such as the gastric band. Fees can be less when you have surgery in an outpatient center compared to a hospital OR. If you have a choice between inpatient and outpatient surgery, it can save you money. However, safety should be your overriding priority. Sometimes, inpatient surgery is the safest choice for your health.
The answer to this question is "it depends." Insurances that cover bariatric surgery include Medicare and Medicaid. If you have Medicare, some procedures are covered when you meet specific criteria. The procedures Medicare covers includes gastric bypass, adjustable gastric band, and biliopancreatic diversion with duodenal switch. Most state Medicaid plans also cover these weight loss surgeries.
Plans you purchase through your state's marketplace may or may not cover weight loss surgery. More and more states are adding this benefit requirement to marketplace plans. Nearly half of all states mandate this coverage. To find out if your marketplace plan covers weight loss surgery, contact the provider or your state's insurance department.
For private insurance, you need to check your plan for coverages and exclusions. You can do this by reviewing your policy or by contacting the provider. Your doctor's office is also a good resource for working with your insurance company. Most weight loss (bariatric) programs can assist you in determining your coverages. They can also help you file any paperwork you need for pre-approval. Pre-approval is the best way to make sure your plan will cover the surgery. Taking care of this before surgery will save you from an unpleasant surprise afterwards.
Keep in mind, even if surgery is covered, you will likely have copays and deductibles to pay out of pocket. This is true for most types of insurance, including Medicare. Ask your provider for specific information regarding these out-of-pocket costs. Also, find out if there is a maximum dollar amount your benefits will cover.
Like Medicare, many insurance plans will have criteria you must meet to qualify for weight loss surgery coverage. In general, this includes having all of the following:
Your insurance plan may also require nutritional and psychological evaluations as part of the pre-approval process. In addition, Medicare requires surgery centers to have either of the following certifications:

American College of Surgeons Level 1 Bariatric Surgery Center

American Society for Bariatric Surgery Bariatric Surgery Center of Excellence
When you speak with your insurance provider, be sure to ask about any other specific requirements such as:

Are there any age or weight limitations?

Do previous weight loss attempts need to be documented? If so, how many attempts and for how long? And, does your doctor have to provide this documentation?

Do you need to you use a specific provider or facility? Do they need one of the certifications mentioned above?

What preoperative testing is required? What is the coverage for this testing?

What treatment options are excluded?

What if there are complications? Do you cover medical care or surgery necessary to treat the complication?
Sadly, an insurance denial is often the first response for many people seeking pre-approval for weight loss surgery. But it doesn't mean it's the end of the road. Your doctor's office can help you file an appeal with your insurance provider. It may be due to a simple error in the codes the office used to submit the pre-approval paperwork. However, if the appeal fails, you still have options. Many weight loss centers offer financing and other payment options for weight loss surgery.
Was this helpful?