Before Weight Loss Surgery: Attending a Seminar
Was this helpful?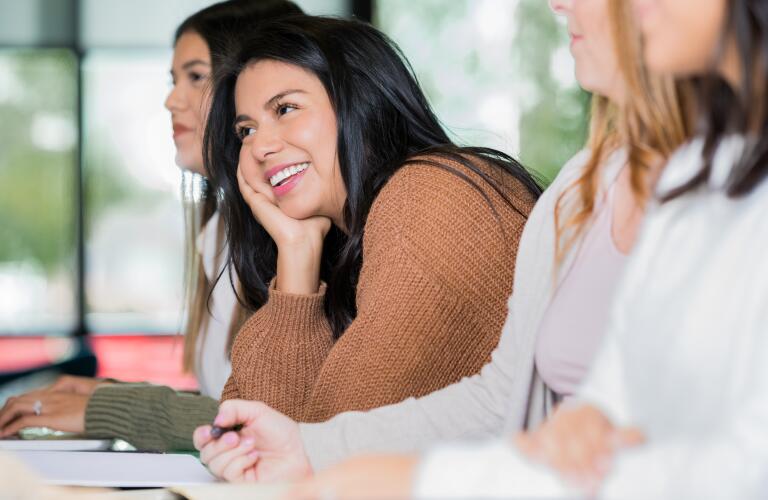 If you have battled obesity without success, you may be considering weight loss, or bariatric, surgery. A weight loss surgery seminar is a good place to start learning about the procedure. In fact, many bariatric surgeons require you to attend a seminar before scheduling a consultation. Since they are usually free, there is no downside to going to one. Here is an overview so you know how to start and what to expect.
Seminars are often the first step in a bariatric program. Most bariatric programs have websites with links to their seminars. Many programs offer both in-person and online seminars. Either way, you need to register beforehand. For online seminars, you can register and take the seminar any time. In-person seminars are typically offered once or twice a month. Consider bringing a friend or family member to a live seminar. They can learn how to support you through the process. Plus, two sets of ears are often better than one when you are learning about medical issues.
Seminars give you the opportunity to learn about weight loss surgery options. This includes information on gastric bypass, sleeve gastrectomy, adjustable gastric band, and gastric reduction with duodenal switch. If a program offers laparoscopic surgery, the seminar will likely cover this as well. Learning about surgery options will help you have realistic expectations about the procedure and your recovery.
You will also get to meet some of the providers in the program. Most programs have a team of different types of healthcare providers. While all of them won't be at the seminar, you will learn about them. Seeing some of the providers in person can give you a feel for the program and the people involved. It's a chance to hear about the staff's attitude toward bariatrics. You can see if you would feel comfortable working with the staff and if their approach matches yours.
Each bariatric program will have their own agenda. But here is a general list of topics you can expect to hear about:
Alternatives to surgery

Criteria people must meet to qualify for bariatric surgery

Bariatric surgery risks, including information about preventing and managing them

Pre-surgical steps and evaluations

Post-surgical recovery

Long-term outcomes, including the importance of lifestyle, dietary, and exercise requirements and changes
Programs may also share their success rates, have live testimonials from previous patients, and go over costs and insurance coverage issues.
Most seminars leave time for questions and answers at the end. At a seminar, staff can't answer specific questions about your personal situation. For example, they can't answer the question, "Is weight loss surgery safe for me?" But they can give you information about safety in general. And they can help clarify anything you didn't understand during the presentation. You will need an in-person, private consultation with a bariatric surgeon to find out the safety of weight loss surgery for you.
For online seminars, most programs provide a contact number if you have follow-up questions. There may also be questions for you to answer at the end of the online seminar to verify your understanding. It's a chance to reinforce what you learned and correct any misunderstandings.
If you decide to move forward after the seminar, a consultation is your next step. You will likely receive information for scheduling one before you leave the seminar.
The information from the seminar will be a building block for your consultation. Consider taking notes during the seminar and jotting down personal questions to ask the doctor. Your consultation is the place to get answers to these personal questions. It's where to ask questions like "What's the safest weight loss surgery for me?"
Attending a seminar and having a consultation are steps in the process. But your insurance provider has the final say about weight loss surgery. Contact your company before scheduling a consultation to find out about your plan's coverage. Ask about out-of-pocket costs, such as copays and deductibles. Many bariatric programs offer financing plans to help you when insurance does not cover the surgery or when you have high out-of-pocket costs.
Was this helpful?