How to Talk With Your Doctor About Your Weight
Medically Reviewed By William C. Lloyd III, MD, FACS
Was this helpful?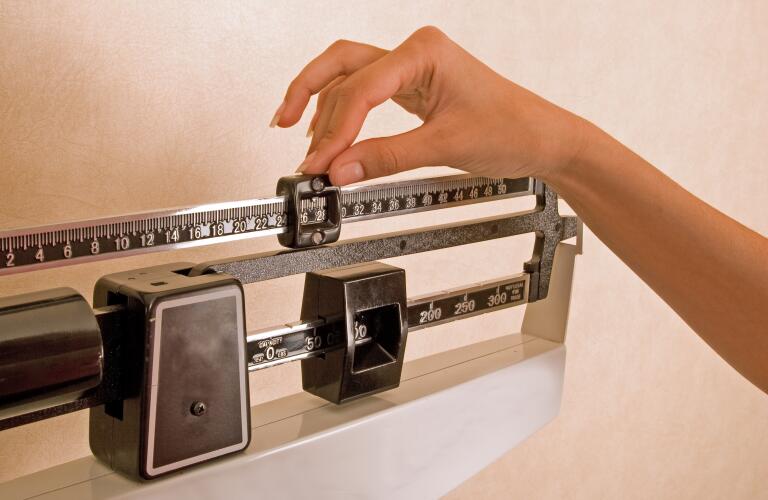 Your doctor probably checks your weight at every exam. But how often has your doctor brought it up? Doctors may not need to discuss weight with every patient. If you're looking to lose weight, don't be shy. Bring it up with your doctor. Your doctor can help you with tips and resources to help you shed the pounds for good.
You may feel embarrassed talking about your weight. Remember that your doctor's job is to care for your health. People who talk with their doctors about weight tend to have healthier habits, studies show. Your doctor can tailor a weight loss plan specifically for you. But individualized care starts with a conversation. Follow these tips to start the conversation and get the most out of your talk.
Write down questions you have ahead of time. Also write down all the medicines you take and their doses. Be sure to include supplements and over-the-counter drugs. Some medicines can affect your weight, so it's important for your doctor to know everything you take. Bring your lists to your appointment. You may also want to ask a friend to come with you to the doctor. A loved one can give you support and help take notes.
You can start the conversation by saying something like, "I've been thinking about my weight recently. Can you tell me what a healthy weight is for me?" You probably have an idea of your ideal number on the scale. But that might not be the best weight for you. Your health, medical history, height, and waist size all affect how much you should weigh.
Your doctor will help you set a safe, realistic weight loss goal that's right for you. It can be tempting to want to lose weight as fast as possible. Be patient. You're more likely to keep weight off if you shed pounds slowly. For most people, a safe rate of weight loss is:
No more than 7% of your body weight within six months
Up to two pounds per week
While this pace can be frustrating, keep in mind that even small changes could improve your health. Losing just 5% of your body weight can lower your risk for obesity-related diseases, such as heart disease and type 2 diabetes.
You probably know that lifestyle changes, such as exercise and a healthy diet, can help you lose weight. But you may not know where to start or what to do. Your doctor can help, but you need to be upfront about your current lifestyle and habits. Being honest will help your doctor make a plan that's safe for you. You might want to ask:
How do I need to change my diet?
How much exercise do I need?
What kinds of exercises are safe for me?
Speak up if your doctor gives you advice that you know you won't follow. For example, if your doctor says to go biking but you don't own a bike, say so. Your doctor can give you different options that are more realistic for you. You're not making excuses—you're finding a plan that will work. Once you have your plan, consider using a diary or log to help you keep track of your diet and activity.
Your doctor may also refer you to other experts who can help. You may benefit from meeting with a personal trainer or nutritionist, for example. Ask your doctor for a referral. By working together as a team with your healthcare providers, you can find the support you need to lose weight for a lifetime.
Was this helpful?