Types of Blood Clots and What They Mean
Medically Reviewed By William C. Lloyd III, MD, FACS
Was this helpful?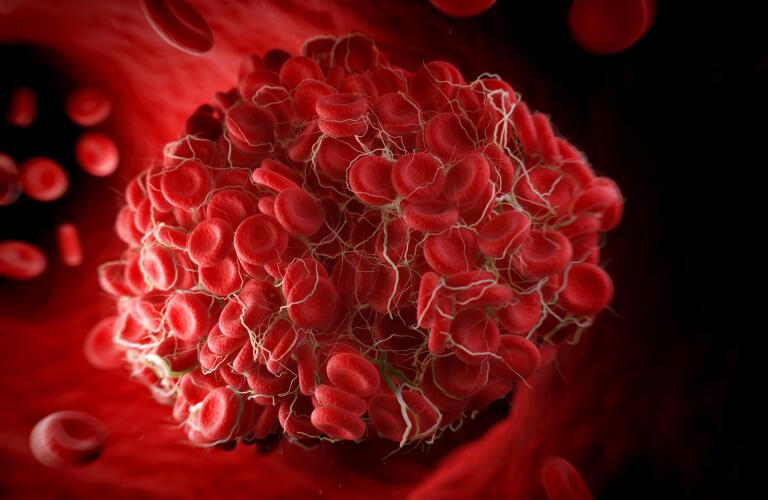 Most of us know a blood clot as a bit of dried blood that seals and heals an external wound like a cut or a scrape. Blood clots contain long strands of fibrous proteins that give them strength and allow them to act like tough and durable plugs.
However, the properties that make blood clots helpful in healing external wounds make them harmful when they impede the flow of blood in veins and arteries inside our bodies, leading to potentially fatal conditions such as stroke or heart attack. By knowing the types of blood clots and symptoms to watch for, you can take steps to reduce your risk of these dangerous complications.
There are two different types of clots:
Blood clots can occur in many different parts of the body, each having unique symptoms:
Blood clots can require medical intervention when they develop in, or travel to, critical areas inside your body. They can result in serous health issues such as:
If you have any of the following conditions, you have an increased likelihood of developing blood clots:
To reduce your chances of developing a clot, follow these guidelines:
If you do develop a blot clot, there are several treatment options your doctor can pursue.

On average, 274 people die every day from blood clots--that's one every six minutes. But perhaps more troubling is less than 25% of the population knows the signs of blood clots.
By understanding the risk factors and symptoms of blood clots, you are more likely to heed warning signs, get appropriate treatment when necessary, and modify your lifestyle to significantly lower your chances of developing a life-threatening blood clot.
Was this helpful?