Treatment Options for Vascular Disease
Was this helpful?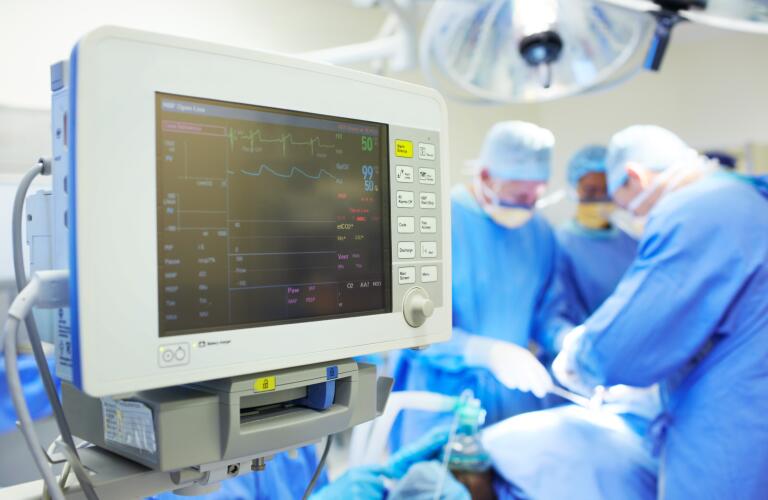 Your vascular system is made up of your blood vessels (arteries and veins) and lymphatic system. The arteries bring oxygen- and nutrient-rich blood throughout your body to nourish the tissues and organs, and the veins return the 'used' blood for reoxygenation and the cycle continues. When there is a problem within the vascular system, it can significantly impact your health, even causing serious complications like strokes, heart attacks, or pulmonary emboli.
Learn about the various treatments available for vascular disease, including peripheral artery disease (also called peripheral vascular disease, or PVD), and how these interventions can help decrease your risk of complications.
Vascular disease covers a wide variety of conditions, from an abdominal aortic aneurysm (AAA) to varicose veins. Some conditions can be life threatening, while others can be painful or uncomfortable, but not fatal. For the most part, vascular surgeons are the experts who manage vascular conditions. The two exceptions are vascular disease that affects the heart, which is treated by cardiologists or cardiovascular surgeons, and vascular disease that affects the brain, which is treated by neurologists and neurosurgeons.
The treatment plan for vascular disease depends on the condition, the severity, and your overall health. Vascular surgeons often work closely with other specialists, such as endocrinologists, radiologists, wound care specialists, and cardiologists to ensure treatment is as thorough and effective as possible.
Vascular surgeons are specialists in the vascular system. They diagnose and treat patients with vascular disorders other than the heart or brain. Vascular surgeons treat long-term conditions, such as varicose veins, as well as vascular emergencies.
Surgery may be necessary to open a narrowed blood vessel or to repair a damaged one. The goal is to restore adequate blood flow. In many cases, the surgeon may opt for endovascular surgery, which is a type of minimally invasive surgery, rather than open surgery, which requires a large surgical incision. Some of the most common vascular surgeries or procedures include:
Surgery is not always necessary to manage vascular disease, particularly in the early stages. Medications that lower cholesterol, for example, may help reduce the risk of atherosclerosis, which is a common underlying cause of some vascular diseases. Other treatments include:
There are also medications that may help improve blood flow to your limbs, decreasing pain and discomfort, which in turn allows you to be more mobile. Depending on the condition, your healthcare provider may also encourage you to make some lifestyle changes to slow down disease progression and reduce your risk of complications. Here are a few common ones:

Following your treatment plan for vascular disease is important to reduce the risk of complications and disability. These are a few complications that could result from untreated vascular disease:
Vascular disease is treatable. Speak with your doctor about your treatment options so you can choose the best plan for your situation.

Was this helpful?