Who Needs the HPV Vaccine?
Was this helpful?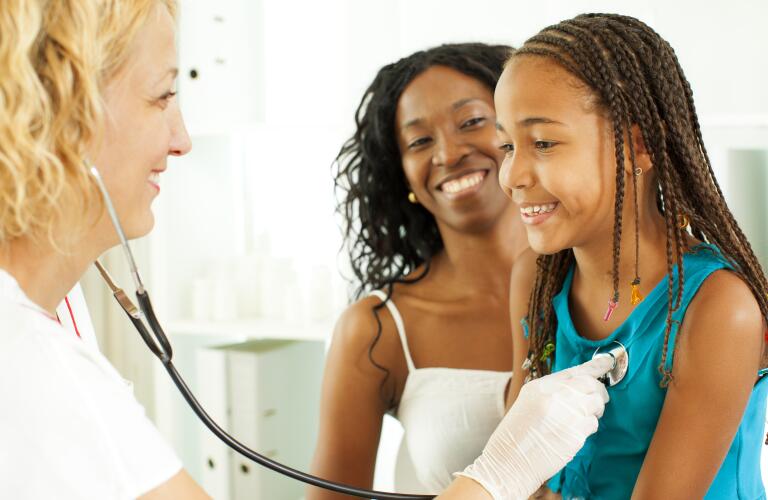 The HPV vaccine is a good way to prevent infection from HPV, the human papillomavirus. People who are vaccinated are less likely to get genital warts and certain types of cancer, including cervical, anal, vaginal and vulvar cancer. However, not everyone agrees on who should get the vaccine. Ideas about that have changed over time.
Here's what the medical community now says about who should and should not get the HPV vaccine.
Health experts agree that giving the HPV vaccine to girls ages 11 and 12 is a good idea. The vaccine is safe for girls as young as nine. These experts include those from the Centers for Disease Control and Prevention (CDC) and the American Cancer Society (ACS).
They recommend girls get the vaccine for several reasons:
Females have a high risk of cervical cancer related to HPV.
Females should get the vaccine before they are sexually active. This gives girls time to become immune to HPV before having sex. Most girls are not yet sexually active at ages 11 and 12.
The newest vaccine on the market, Gardasil 9, replaces the other two vaccines,Cervarix and Gardasil. Gardasil 9 protects against nine types of HPV, including the ones covered by Cervarix and Gardasil and five additional types. The vaccine can prevent cervical cancer, genital warts, and several other cancers caused by HPV. Girls and young women who did not get the vaccine at that age can have it until age 45. The vaccine may still help prevent HPV infection. Keep in mind that the vaccines do not protect against HPV infection already present at the time of vaccination.

The CDC and the ACS say boys should be vaccinated at age 11 or 12, just like girls. Including protection from genital warts, Gardasil 9 also protects against HPV types that can cause anal, penile and throat cancer. Most experts say men who did not receive the vaccine when younger should still be vaccinated up to age 26.
Who Else Should Be Vaccinated?
The HPV vaccine works best when given before sexual activity starts—before exposure to the virus. This can help prevent HPV infection at a young age and later in life too. The vaccine is also effective in preventing HPV infection and health problems that it causes—genital warts and cancer—through age 45. You can receive the HPV vaccine even if you've already had genital warts or an HPV test came back positive.
The vaccine also is important for gay and bisexual men. They are at higher risk of HPV infection and anal cancer compared to men who only have sex with women.
Also, anyone with a weak immune system should get the vaccine. This includes people with HIV/AIDS. It also includes people with a weak immune system caused by medication or cancer treatment.
Who Should Not Be Vaccinated?
Testing has shown that the vaccine is safe. It has few side effects. Health experts do not recommend it for men and women older than 45 because the vaccine has not been shown to be effective for people at this age.
The HPV vaccine also is not a good idea for pregnant women. However, it is safe for a woman while breastfeeding.
Was this helpful?