What You Should Know About the HPV Vaccine
Was this helpful?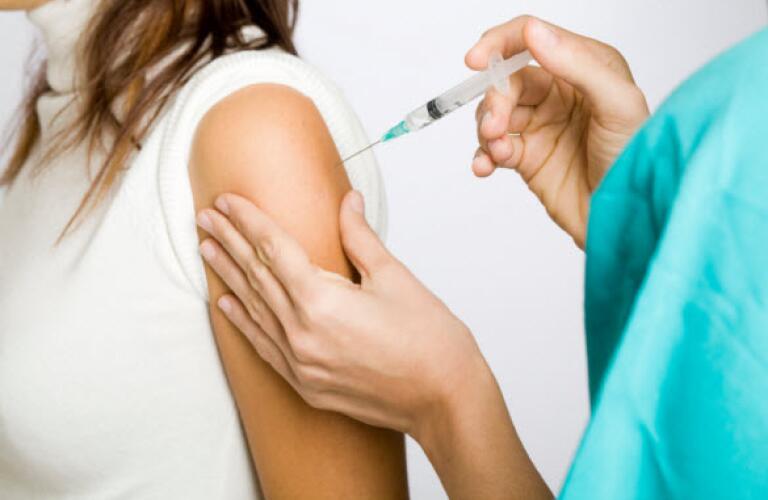 The HPV vaccine is a series of shots that help prevent infection from the human papillomavirus (HPV). HPV is a sexually transmitted infection.
There are many different types, or strains, of HPV. Some types cause genital warts. Certain types can lead to cancer of the cervix, penis, vagina, vulva, anus and throat.
Why Vaccination Is Important
The HPV vaccine appears to be very good at preventing HPV infections. This does two things:
It lowers the chance of getting genital warts, and in so doing,
It makes getting some types of cancer less likely. Cancer of the cervix is the greatest risk tied to HPV.
Also, you could have HPV and not know it. Many health problems that HPV can cause do not have symptoms. So you could pass the disease to other people without knowing it. That's another reason why it's important to get the HPV vaccine.

The U.S. Food and Drug Administration (FDA) approved Gardasil 9 in 2014. Gardasil 9 replaces two other HPV vaccines, Gardasil (approved in 2008) and Cervarix (approved in 2009). Gardasil 9 helps the immune system fight back against nine types of HPV. Gardasil 9 helps prevent long-term HPV infection, genital warts, cervical cancer, and some types of anal, vaginal, vulvar and throat cancer.
The vaccine comes in a series of three shots over a period of about six months. They have very few side effects.
Sexual contact is the most common way to spread HPV. The vaccine works best if given before someone becomes sexually active. That's why many health experts suggest vaccinating all boys and girls at age 11 or 12. The FDA approves Gardasil 9 for women and men through age 45.
Others who should consider the HPV vaccine include:
Teen boys and young men up to age 45 if they did not get vaccinated when younger

Teen girls and young women up to age 45 if they did not get vaccinated when younger

Gay and bisexual men up to age 26

Anyone up to age 45 who has a weak immune system. Some medications and cancer treatments can cause this. So can HIV/AIDS.
Pregnant women should not get the HPV vaccine. It may be risky for unborn babies.

Keep in mind that the HPV vaccines do not protect against infections present at the time of vaccination. The vaccines are highly effective at preventing cancerous changes in cervical cells. But the vaccines only protect against infection from a subset of the many types of HPV. And vaccines are not 100% effective. For this reason, vaccinated women should still have regular Pap tests to screen for cervical cancer. Women 30 and older can have the HPV test, which looks directly for the virus in cervical cells.
Was this helpful?