PHYSICIAN VOICES

Ask an Ob/Gyn: Is the HPV Vaccine Safe?

Was this helpful?

Dr. Barbara Haysis a board-certified Ob/Gyn in Sacramento, Calif. In our "Ask an Ob/Gyn" series, Dr. Hays answers questions readers have posted on the Healthgrades Facebook page.
Q: Ads for the HPV vaccine seem to be everywhere. Is it really safe—and do my kids really need this vaccination?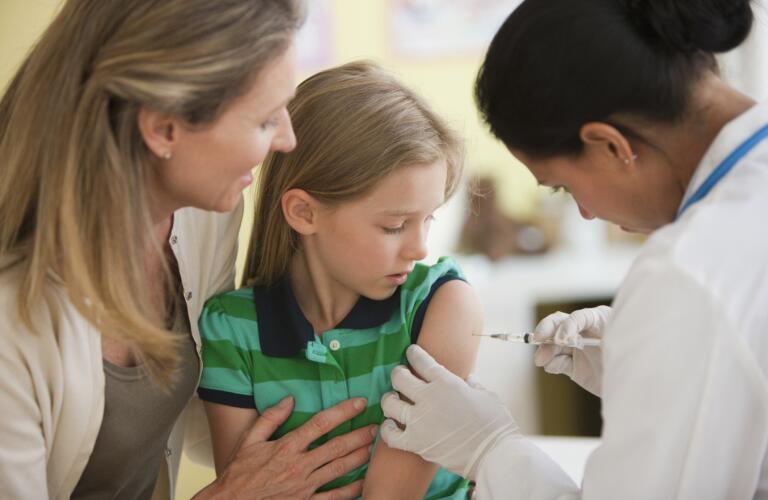 A: Many of my patients ask this question. Everyone is very concerned about providing safe care for their children. It's always good to question what you see in the media, see k out your own information, and get your doctor's opinion. That said, I reassure my patients that the HPV vaccine is safe. More importantly, it prevents cancer and saves lives.
HPV is shorthand for human papillomavirus. There are about 200 types of HPV, and they can all be spread through sexual contact, including oral sex, anal sex, and even skin and/or mucus contact to a partner's skin. The Centers for Disease Control and Prevention (CDC) has estimated that more than 90% of sexually active men and more than 80% of sexually active women can expect to get HPV. Studies have shown that many people get HPV during their first sexual experience. That's why it's so important to vaccinate our kids before they are ever exposed. Also, the protective effect of the vaccine is stronger and lasts longer when given to kids before their late teens or 20s. The first years of sexual activity are the most likely time to pick up an HPV infection, but HPV can be transmitted at any time of life.
When we talk about the HPV vaccine, we are actually talking about three vaccines: Gardasil, Gardasil 9, and Cervarix. All three have been approved by the Food and Drug Administration (FDA) in the United States to prevent certain types of HPV infections that cause most cases of cervical cancer, as well as most cases of anal cancer, and many cases of vaginal, vulvar, and penile cancers. The difference among the three vaccines is the additional types of HPV infections they prevent. For instance, Gardasil and Gardasil 9 also prevent HPV infections that cause most cases of genital warts. Those vaccinations reduce the chance that a person would need treatment for wart disease of the genital area, and reduces the chance of spreading infection to other partners. In the United States, Gardasil 9 has replaced both Gardasil and Cervarix because it protects against nine types of HPV (16, 18, 6, 11, 31, 33, 45, 52, and 58), more than the other two vaccines.
For an HPV vaccine to be approved by the FDA, it has to be proven safe through years of clinical trials. The vaccine then has to be assessed by the Advisory Committee on Immunization Practices, the Secretary of the U.S. Department of Health and Human Services, and the director of the CDC. These groups also have the medical expertise needed to make recommendations on who should be vaccinated and at what age. Current guidelines include HPV vaccination for:
Boys and girls starting as young as 9 years old

Girls and young women, 13 to 26 years old, who have not been fully vaccinated


Men 22 to 26 years old, especially if they have sex with men or have immune system problems
The FDA recently approved Gardasil 9 for men and women ages 27 to 45 years, based on new data and its ability to prevent long-term HPV infection, genital warts, precancerous lesions, and cervical cancer.
Talk with your doctor openly to understand the specifics as they relate to you and your family. Point out any allergies, particularly to latex or yeast. This may guide your doctor in recommending one HPV vaccine over another. Usually your pediatrician will be advising and administering these vaccinations for your child. Some primary care doctors also provide these vaccinations.
The assessment of vaccine safety doesn't stop with FDA approval and initial guidelines. After vaccines are approved, the FDA and CDC continue to monitor vaccines over time for safety, effectiveness, and side effects. Nearly 90 million HPV vaccinations have been given in the U.S. over the past 10 years, and they continue to be proven safe and effective. Typical side effects have been similar to reactions from any shot, such as mild, temporary soreness in the arm where the shot was given.
The bottom line? I strongly encourage HPV vaccinations. Every person has to make the best health decisions for themselves, and for their children. Every one of us has to be comfortable starting the conversation with our doctor, and asking the questions that help us decide what is best for us and our children. I hope this information has been helpful to you in getting that conversation started with your own doctor.
Have a question for Dr. Hays? Like Healthgrades on Facebookand tell us what topics you'd like to hear more about in future installments.
Was this helpful?