The Difference Between Freestanding and Hospital ERs
Was this helpful?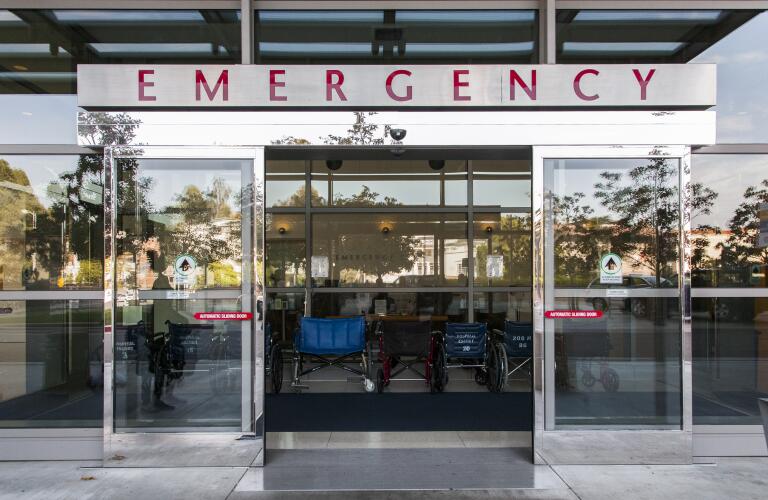 Believe it or not, freestanding ERs (emergency rooms) are not new. They have been around for nearly 50 years. However, their popularity is definitely a new trend in healthcare.
What is a freestanding ER?
A freestanding ER provides emergency medical services at a place outside a regular hospital campus. It is not attached to a hospital or even located near one. Keep in mind, a freestanding ER is not the same as an urgent care center. A freestanding ER can treat any of the conditions a hospital-based ER could. An urgent care can only treat minor injuries and illnesses.
When they first started, freestanding ERs filled a need for emergency services in rural areas. Today, they are popping up in suburban areas and neighborhoods.
Freestanding ERs are owned either by a hospital or a private organization/company. Although a hospital-owned ER is not physically attached to the hospital that owns it, the hospital operates and staffs the freestanding ER. In contrast, an independently owned (private) ER is not part of a hospital or health system. The doctors, nurses and other personnel are private employees.
Most freestanding ERs are owned by a hospital or health system. Some states prohibit private freestanding ERs. Others license and regulate them similar to hospitals.
What are the similarities and differences between freestanding and hospital ERs?
Both freestanding and hospital ERs are open 24 hours a day, seven days a week. The staff at both will include emergency medicine doctors, emergency nurses, laboratory technicians, and radiology technicians. They can both handle potentially life-threatening conditions, including bleeding, fractures, respiratory problems, heart attack, and stroke.
The main difference between a freestanding ER vs. hospital ER is what happens if the staff needs to admit you to the hospital. A hospital ER has direct access to inpatient admissions. At a freestanding ER, an ambulance will need to transport you to the hospital. Private ERs usually have agreements with local hospitals to transfer patients who need inpatient care. These transfers can happen very quickly, even for emergencies like stroke or heart attack.
You will also see other differences. Most people—about 95%—who come to a freestanding ER are "walk ins." In other words, they come on their own as opposed to arriving via ambulance. At a hospital ER, ambulances bring up to 40% of patients. Freestanding ERs also have shorter wait times and higher patient satisfaction overall.
What are the typical freestanding ER costs?
Freestanding ER costs are generally the same emergency costs as an ER physically at a hospital. So, usually there is no financial benefit to going to a freestanding ER. Your insurance will likely require the same copays and deductibles. However, you need to pay attention to the type of freestanding ER you visit.
For private insurance, you need to be aware of network status—in network or out of network—if your insurance has network providers. Your out-of-pocket costs may be more, less, or equal to hospital ER care, depending on the network status. (This is especially important for individuals who need ER services when traveling away from home. If the situation permits, check with your insurance provider to verify your eligibility for care.)
In general, hospital-owned freestanding ERs will have the same network status as the main hospital (including the ER). Private freestanding ERs can also negotiate with health insurers to provide network coverage.
Government-provided Health Insurance
If you rely on Medicare, Medicaid or TRICARE, you need to make sure you visit a hospital-owned freestanding ER. CMS (Centers for Medicare and Medicaid Services) only recognizes hospital-owned freestanding ERs. CMS considers these ERs to be a hospital outpatient department. As a result, only hospital-owned freestanding ERs can accept CMS payments.
Private freestanding ERs cannot participate in Medicare, Medicaid or TRICARE. However, this may also be a changing trend. Some of these private companies are partnering and affiliating with hospitals that do not have their own freestanding ERs. Others are choosing to build their own hospitals in order to meet CMS requirements.
Like an ER in a hospital, a freestanding hospital-owned ER must stabilize and treat all patients, regardless of their ability to pay. However, state laws may also require this of private freestanding ERs. Even if this is not the case, many private ERs voluntarily assume this responsibility.
Where to go: freestanding ER vs. hospital ER?
For serious or potentially life-threatening injuries or illnesses, an ER is the safest choice for medical care. When deciding whether to go to the hospital's ER (the hospital's emergency department) or a freestanding ER, it really comes down to distance. The purpose of a freestanding ER is to provide potentially life-saving care closer to home. When hospitals are not nearby, this can mean faster care for you and your loved ones when minutes matter.
If you call 911, keep in mind that in the majority of situations, the ambulance will take you to a hospital's emergency department. There may be exceptions depending on where you live. Local emergency medical services (EMS) may have prior arrangements to transport patients to a freestanding ER.
Was this helpful?