Treating Anemia Caused By Ulcerative Colitis
Was this helpful?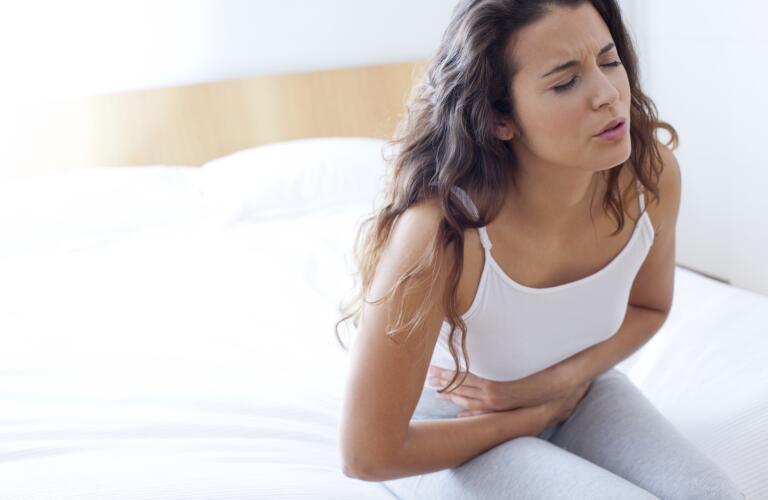 If you have ulcerative colitis, you know living with it can be tough. From stomach pain to diarrhea to fevers, you've probably experienced some unpleasant symptoms. In addition, studies suggest that more than 20% of people with ulcerative colitis also suffer from anemia, a condition in which your body has too few red blood cells, and this can make you feel even worse. The good news is anemia can be treated, but the right treatment can depend on what exactly is causing it. If you have ulcerative colitis, here are some important things for you to know.
Ulcerative colitis increases the risk of anemia.
Along with Crohn's disease, ulcerative colitis is a type of inflammatory bowel disease (IBD). It causes long-term inflammation of the large intestine and the rectum, which results in the formation of ulcers, or sores, along its inner lining. The ulcers and inflammation lead to pain and diarrhea. Other symptoms of ulcerative colitis include:
Increased frequency and urgency with bowel movements

Decreased appetite

Weight loss
Ulcerative colitis prevents your intestines from absorbing important vitamins and nutrients, like iron, folate and vitamin B12, which are needed to make red blood cells that deliver oxygen throughout your body. Additionally, as a result of blood loss that can occur, your body may lose red blood cells faster than it can replenish them. These factors increase the risk for anemia.
5 Things You Didn't Know About Anemia
Treatment for anemia may not be the same across the board.
Since there are different factors that can contribute to anemia, identifying the cause can help guide your doctor to the best treatment. Usually this can be done through blood tests.
Iron-deficiency anemia: This is the most common cause of anemia in IBD patients. Low iron levels are caused by bleeding during flares of ulcerative colitis, problems with absorbing iron through the intestines due to inflammation and diarrhea, and decreased intake of iron-rich foods. Treating this type of anemia may involve increasing iron in the diet or using iron supplements. Oral iron supplements are available, but they can sometimes cause further gastrointestinal distress, so intravenous (IV) iron may be required. With IV iron, you receive several infusions of iron directly into your bloodstream. Other treatments include special medications that help your body increase its production of red blood cells, or, in severe cases, a blood transfusion can be given.

Anemia of chronic disease: Sometimes the disease itself affects your body's ability to create red blood cells. This is seen with some cancers and diseases like ulcerative colitis that result in ongoing inflammation. In this case, treating the underlying disease should also improve anemia. Typical treatments for ulcerative colitis include anti-inflammatories like corticosteroids and medications that suppress the immune system, which aim to prevent inflammation.

Vitamin-deficiency anemia: Low levels of vitamin B12 and folic acid are commonly seen with ulcerative colitis due to decreased intake of B12-rich foods and poor absorption in the intestines. To treat this type of anemia, vitamin B12 shots or folic acid supplements may be given

Anemia caused by medications: Some medications used to treat ulcerative colitis may suppress your body's ability to create red blood cells or cause them to break down faster. Your doctor may need to change medications or lower your dose to treat your anemia.
Improving symptoms of anemia can improve your overall quality of life.
Since your red blood cells are used to transport oxygen throughout your body, you can imagine the negative effects of not having enough of them. When you are anemic, you can experience:
When anemia becomes severe, it can interfere with your ability to carry out daily activities, and in extreme cases, it can even affect organs like your heart. Research suggests that patients with IBD who successfully treat their anemia not only have fewer hospital trips, but also experience an overall improvement in quality of life.
Though many people with ulcerative colitis suffer from anemia, it's not always recognized and properly treated. If you're concerned you may be anemic, visit your doctor. Some further testing may help you find the treatment you need.
Was this helpful?