Caring for a Loved One With Ulcerative Colitis
Was this helpful?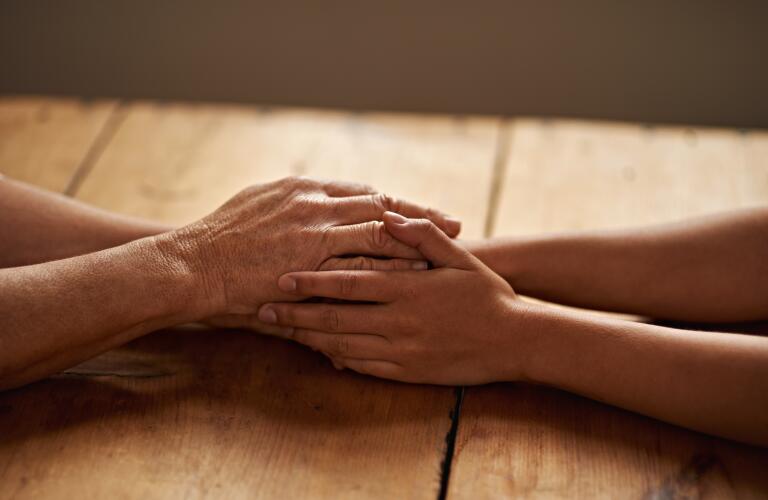 Millions of people in the United States are living with inflammatory bowel diseases (IBD), including ulcerative colitis. The symptoms of continuous diarrhea, abdominal pain, and fatigue can be debilitating. Many of those with ulcerative colitis rely on a caregiver to help them with everyday activities like cleaning, laundry, shopping, errands, meals, money, doctor's appointments, and medication management. If you've become an ulcerative colitis caregiver, you know how much it can be to take on. Here are some ways to improve the experience.
The dynamics of caregiving can strain even the strongest relationship. Learn as much as you can about ulcerative colitis so you can communicate effectively with your loved one. As a foundation, understand that ulcerative colitis causes swelling and sores in the innermost lining of the large intestines and rectum, a major part of the digestive tract. It's a chronic, or lifelong, disease with no cure.
Don't minimize or catastrophize the condition. The last things many people with ulcerative colitis want to hear are that you think they have irritable bowel syndrome (IBS), a more manageable condition, or that things "could be worse."
As you become more educated, you'll learn that some lifestyle changes can help. For example, certain foods irritate ulcerative colitis. If you see your loved one doing something that isn't the best idea, you can mention it, but don't harp. Your loved one needs to retain the dignity of making their own decisions. Same goes for ulcerative colitis treatments. Many effective ulcerative colitis treatments are available. Help your loved one weigh the pros and cons, but respect that their decisions are final. Support their efforts to stick with the approach they agree to with their doctor.
Always keep in mind that ulcerative colitis can be unpredictable and try to be patient when your loved one needs to change plans.
Not talking about the challenges of managing ulcerative colitis can make you and your loved one each feel really alone, even if you're physically together. Try to find ways to have an honest, ongoing dialogue about what's going on and be open to some give and take. Understand your loved one may be defensive and sensitive, so it's up to you to take the high road. Don't tell your loved one you know what they're going through unless you have the exact same condition. Don't comment on weight loss as a positive. Try to listen without judgment when they talk about how they feel and request the same courtesy when you share your thoughts.
Most IBD caregivers work full-time in addition to their caregiving role. A recent national survey showed that many of them feel stressed out, guilty and exhausted:
59% were emotionally stressed
49% felt overwhelmed
44% felt fatigued
39% weren't getting quality sleep
35% felt guilty because they weren't doing a better job
20% felt socially isolated
16% were depressed
If you have these feelings, it's important to pay attention to them and not just brush them aside and "try harder." Caregiver burnout is real, and you won't be any help to your loved one if you get sick, too ̶ physically or mentally. Talk to your doctor about healthy ways to cope. The strategies that the survey respondents found the most beneficial were spending some time away from their loved one, exercise, support from social media, hobbies, religious activities, breathing exercises, and meditation. About 12% said they leaned on substances. Don't let it come to this. If you're tempted to misuse drugs or alcohol to get by or are already over-indulging, take a break and reach out to your doctor right away. Ask about other sources of support like online communities.
The Family Caregiver Alliance compiled a Caregiver Bill of Rights that can help you keep things in perspective. At minimum, you're entitled to:
Take care of yourself
Get the outside help you need, even if your loved one doesn't like it
Make enough time for yourself
Try to enjoy the positive aspects of caregiving as you go. For many IBD caregivers, these include feeling good about helping their loved one, appreciating a sense of purpose, and meeting new people. It may be challenging at times, but the care you're providing to your loved one means more than you may realize.
Was this helpful?