Can Smoking Help Ulcerative Colitis?
Was this helpful?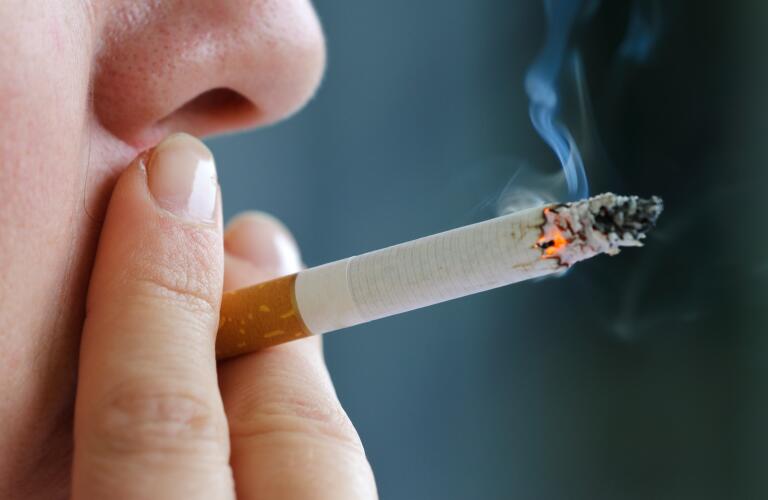 There's no doubt that smoking causes a whole host of health problems—lung cancer, heart disease, and chronic obstructive pulmonary disease, to name just a few. In fact, it's America's No. 1 cause of disability, disease, and death.
But there's a strange twist for people with the digestive disease ulcerative colitis (UC). Something in tobacco may help relieve symptoms and prevent new cases. It's no reason to pick up the habit, but it may give scientists a promising area of research for new treatments.
Smoking's Different Effects on Bowel Disease
UC is closely related to another digestive disease, Crohn's disease. Together, they're known as inflammatory bowel disease (IBD). But they have one striking difference: Smoking increases the risk of developing Crohn's disease but decreases the risk of UC.
While many people with Crohn's disease are smokers, most of those with UC are not. Many used to smoke, however. Quitting increases the risk of UC within two to five years—and the effect lasts up to 20 years.
What's more, when smokers with UC quit, they're likely to have a flare-up of symptoms. Some studies suggest nonsmokers tend to have more severe cases of the disease. They may endure more hospitalizations, may require higher doses of medications, and are more likely to need surgery.
Nicotine May Reduce Inflammation
Researchers believe that although cigarette smoke contains many dangerous compounds, nicotine itself may have some anti-inflammatory effects. This may reduce the swelling, irritation, and sores in the large intestine that occur in people with UC.
More studies are being done to discover how nicotine or other components of cigarette smoke may be beneficial for UC. Once scientists find the answers, they may be able to use them to develop new treatments for UC. These treatments could reduce the risk of UC without the life-threatening hazards of smoking.
The Benefits Don't Outweigh Smoking's Risks
Some studies have shown that resuming smoking at a low level can relieve symptoms in people with UC for whom traditional treatments don't work. However, the results are controversial. Another review of all the medical literature looked at many types of nicotine therapy—including cigarettes, patches, gum, and enemas—and found that none was effective for people with UC.
Keep in mind that smoking causes a wide range of harmful conditions. This includes other gastrointestinal conditions, such as Crohn's disease, liver disease, gallstones, and ulcers. Work with your doctor to find the treatment plan that best relieves your symptoms without increasing your risk for other problems. Components of your plan may include dietary changes, medications, and surgery.
Nicotine may have anti-inflammatory effects that reduce the swelling, irritation, and sores in the large intestine that occur in people with ulcerative colitis.

More studies are being done, and the answers could lead to new treatments.

At this point, any benefits of smoking don't outweigh the health risks, which include other gastrointestinal conditions such as Crohn's disease, liver disease, gallstones, and ulcers.

Was this helpful?