Finding the Right Surgeon for a Tummy Tuck
Was this helpful?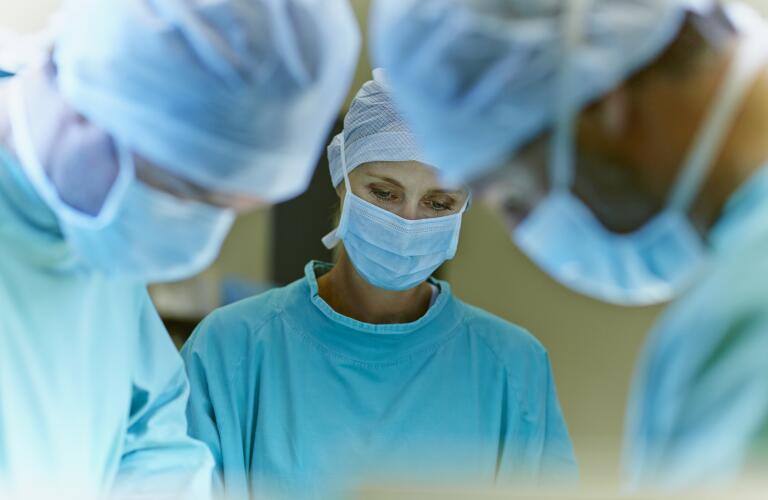 Tummy tuck sounds like a quick and simple procedure that any surgeon can do. However, that's not the case. Abdominoplasty is the medical term for tummy tuck surgery. It takes a specially trained surgeon.
Tummy tuck surgery is considered cosmetic surgery because the aim is to improve your appearance. You could choose a cosmetic surgeon or a plastic surgeon. Some, but not all cosmetic surgeons and plastic surgeons do tummy tucks. Some surgeons specialize in tummy tucks. The important thing is to pick a surgeon who is board certified. You also want someone with experience doing tummy tucks. A good way to start your search is to ask your primary care doctor for a referral.
Finding a board-certified surgeon means your doctor will have had extensive surgical training. Board-certified surgeons also have to pass written and oral exams every 10 years to stay certified.
Look for these certifications:
A plastic surgeon certified by the American Board of Plastic Surgery (ABPS) or The Royal College of Physicians and Surgeons of Canada. They may have training in cosmetic surgery as part of their overall surgical training. If you already have a surgeon in mind, you can use the ABPS website to check if he or she is an ABPS-certified surgeon. Surgeons may also choose to join the American Society of Plastic Surgeons (ASPS) or the American Society for Aesthetic Plastic Surgery (ASAPS). Society membership means that the surgeon meets additional criteria. For instance, ASPS members complete ongoing education each year. ASAPS members operate in trusted surgical facilities. These groups accept only surgeons who are board certified by either the U.S. or Canadian board. You can search for a surgeon in your area using the ASPS "Find a Surgeon" tool or the ASAPS "Find a Surgeon" tool.
A cosmetic surgeon certified by the American Board of Cosmetic Surgery (ABCS). These surgeons first trained in plastic surgery or another specialty, such as general surgery or dermatology. They then pursued additional training and board certification in cosmetic surgery. Check the ABCS website for ABCS-certified surgeons in your area.
You also can search Healthgrades.com for surgeons who perform tummy tucks. You can review patient satisfaction and the overall quality of the surgeon's affiliated hospitals. This information may help you narrow your list of surgeons.
Not every plastic or cosmetic surgeon will be the right one for you. Take the time to interview several doctors on your list. Don't be afraid to ask questions. You want to feel comfortable with the surgeon you choose.
Also, consider the overall quality of surgical care at the hospital where the surgeon practices—where you will have surgery. Make sure you are having the surgery at an accredited facility. To check, go to the website of the American College of Surgeons.
When you meet with surgeons, they should be comfortable answering questions like:
Are you board certified?
Do you have hospital privileges to perform a tummy tuck (abdominoplasty)?
How many tummy tucks have you done?
Do you typically treat patients like me?
Am I a good candidate for this surgery? Why?
Are there other alternatives?
What are the risks and benefits of performing tummy tuck surgery on me?
How much will it cost?
Do you have a payment plan?
Abdominoplasty is an elective procedure, although there are a few exceptions. Elective means you do it because you want to, not because you have to. A good surgeon will tell you this surgery is not a substitute for exercise and weight loss. He or she will ask you about your reasons for doing the surgery. A good surgeon will want to make sure you have reasonable expectations. You should not feel pushed or rushed into surgery.
If your surgeon is well-qualified and answers all your questions completely, you may have found the right tummy tuck surgeon. If you don't feel comfortable after your consultation, don't be afraid to talk with another surgeon.
Was this helpful?