Are You a Good Candidate for Meniscus Surgery?
Was this helpful?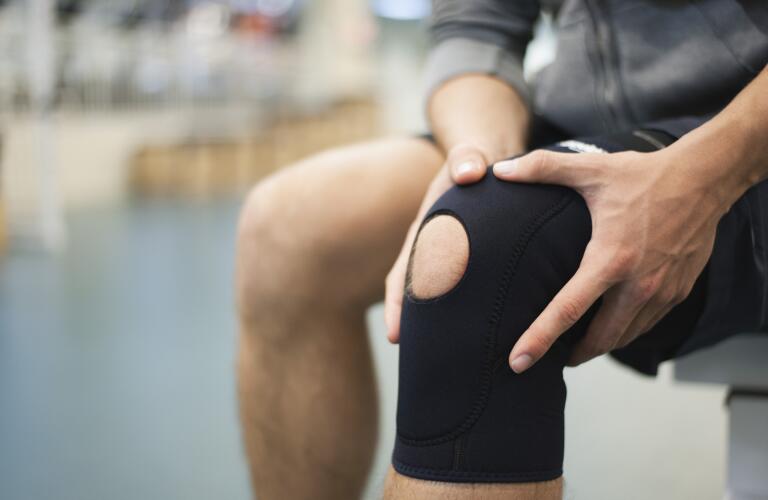 If you have a torn meniscus, you're probably familiar with the pain, swelling and stiffness that come along with it. What you might not know is whether you need surgery for it to heal. Many factors affect that, and only your doctor can help you decide whether torn meniscus surgery is right for you. Here are some things to consider.
Not everyone with a torn meniscus needs surgery. A small tear on the outside of the meniscus may heal by itself because it contains lots of blood vessels. In this case, your doctor might tell you to rest, elevate, and put ice on your knee. Your doctor may also recommend taking over-the-counter pain ibuprofen (Advil, Motrin) or naproxen (Aleve).
Other options instead of torn meniscus surgery may include steroid shots, physical therapy, or using a knee brace to keep the knee stable.
The inner part of the meniscus—sometimes called the "white" part—can't repair itself. A tear to this part of the meniscus will probably require surgery to heal it. You also might need surgery if you have a tear that doesn't get better on its own or with other treatments.
If you and your doctor decide you will benefit from torn meniscus surgery, then you must decide on the type of surgery. The two main options are:
Meniscus repair, which stitches the torn meniscus back together
Partial meniscectomy, which removes the damaged portion of the meniscus
Some doctors prefer to do a meniscus repair, if possible, because people who have a partial meniscectomy are more likely to develop osteoarthritis in their knee. The types of tears that are better suited for meniscus repair include:
Tears less than 12 weeks old because they often do better than older injuries
Those in the blood-rich outer part of the meniscus
Vertical tears because they are easier to repair than horizontal ones
If your doctor can't repair your meniscus tear, you will probably need a partial meniscectomy. However, there has been some debate about the value of partial meniscectomy. A study published in The New England Journal of Medicine in 2013 suggested that it didn't really help. People in the study who had this surgery had no better results than those who had a fake surgical procedure. Talk with your doctor about which type of surgery is best for you and ask your doctor to explain why.
There are also a few less common types of meniscus surgery. They include:
Meniscal transplant. This operation replaces the damaged meniscus with a healthy one from a deceased donor. The best candidates for this surgery are people younger than 55 who are active and don't have arthritis in their knee.

Collagen implant. For this procedure, a doctor puts collagen in the injured area. Collagen is the main protein in meniscal tissue. Implanting it spurs the growth of new meniscus tissue. Research has found that collagen implants are best for people with chronic meniscus injuries rather than a sudden tear.
Was this helpful?