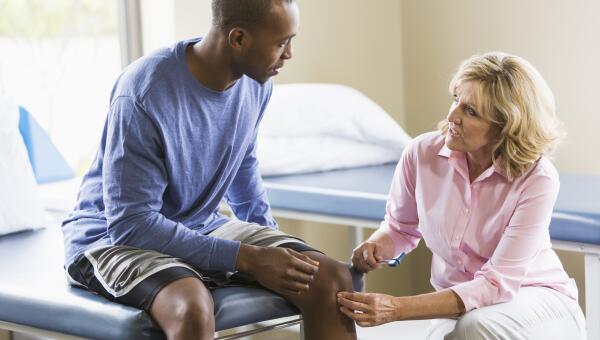 Meniscus surgery is a common surgical knee procedure done on people of all ages. Learn about the different types of torn meniscus surgery and non-surgical treatment.
Whether it's you or your child at play, it's important to plan ahead to prevent injury and know when to seek help in the event of a one.


March 31, 2015

If you injured your knee or leg, you probably have a lot of questions about what the treatment and recovery will be like. Get the facts and the help you need.

October 22, 2014

If you're on the couch with a foot or ankle injury, it's time to learn about your treatment options and what to expect during recovery.

October 1, 2014

If your spine or neck pain is changing your life, it may be time for spine surgery. Get the facts and the help you need.


September 22, 2014
Need a 5-Star Diabetes Specialist?