Thyroidectomy: What It Does and What to Expect
Was this helpful?
A thyroidectomy is the surgical removal of all or part of a thyroid gland. Your thyroid gland is located in the front of your neck, below your voice box. It consists of two lobes, one on each side of your windpipe. Your thyroid gland plays an important role in regulating your body's metabolism and calcium balance. A thyroidectomy is a treatment for a variety of conditions of the thyroid gland.
A thyroidectomy is a common but major surgery with serious risks and potential complications. There may be less invasive treatment options available to you. A doctor can advise you if this is the case.
Read on to learn more about why thyroidectomies can help certain conditions, and what to expect before, during, and after the procedure.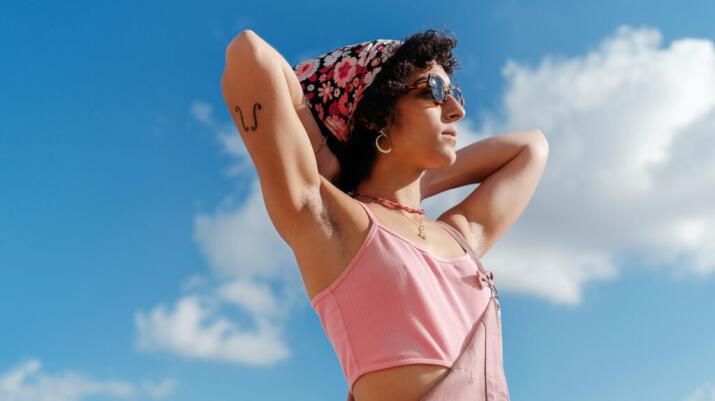 Your doctor may recommend a thyroidectomy to treat a variety of thyroid conditions. Because of the risk for complications, a doctor may only consider a thyroidectomy for you if other treatment options have been ineffective.
Your doctor may recommend a thyroidectomy for:
Visit our hub on thyroid health here.
The types of thyroidectomy procedures include:
Your doctor may perform other procedures in addition to a thyroidectomy. This includes the removal or biopsy sampling of lymph nodes.
Your doctor may perform this procedure for confirmed or suspected thyroid cancer.
Your thyroidectomy will happen in a hospital or outpatient surgery setting.
Your surgeon will perform a thyroidectomy using one of the following approaches:
Minimally invasive surgery
This involves inserting special instruments through a small incision in your neck.
Minimally invasive surgery generally involves a faster recovery and less pain than open surgery. This is because it causes less damage to tissues and organs.
Your surgeon will make small incisions instead of a larger one used in open surgery. Surgical tools are threaded around muscles and tissues instead of cutting through or displacing them as in open surgery.
This involves making a larger incision in your neck. Open surgery allows your surgeon to directly view and access the surgical area.
Open surgery generally involves a longer recovery period and more pain than minimally invasive surgery. Open surgery requires a larger incision, as well as more cutting and displacement of other tissues when compared with minimally invasive surgery.
Despite this, open surgery may be a safer or more effective method for certain patients.
On the day of your surgery, you can generally expect:
You can prepare for a thyroidectomy by:
Questions to ask your doctor before a thyroidectomy
Why do I need a thyroidectomy? Are there any other options for treating my condition?
Which type of thyroidectomy procedure will I need?
How long will the surgery take? When can I go home?
What restrictions will I have after the surgery? When can I return to work and other activities?
What kind of assistance will I need at home?
What medications will I need before and after the surgery? How should I take my regular medications?
How will you treat my pain?
When should I follow up with you?
How should I contact you? Are there any numbers I can call after regular hours?
Learn more about thyroid disease here.
As with all surgeries, a thyroidectomy involves risks and possible complications. Complications may become serious and life threatening in some cases. Complications can develop during surgery or recovery.
The general risks of surgery include:
Potential complications of thyroidectomy
Complications of thyroidectomy include:
Knowing what to expect can help make your road to recovery after a thyroidectomy as smooth as possible.
How long will it take to recover?
You will stay in the recovery room after surgery until you are alert, breathing effectively, and your vital signs are stable. You may have a sore throat if a tube was in your windpipe during surgery. This is usually temporary, but tell your care team if you are uncomfortable.
You may go home on the same day if you are recovering well and can swallow liquids. A hospital stay of a couple of days may be required in some cases. Doctors may need to monitor your blood work.
Recovery after surgery is a gradual process. Recovery time varies depending on the procedure, type of anesthesia, general health, age, and other factors. Full recovery takes around 2 weeks, though it may take longer.
Pain management is important for healing and a smooth recovery. There will be discomfort after your surgery.
Your doctor will treat your pain so you are comfortable and can get the rest you need. Contact your doctor if your pain gets worse or changes because it may be a sign of a complication.
How might a thyroidectomy affect my everyday life?
A thyroidectomy may remedy your condition or significantly reduce your symptoms so you can lead an active, everyday life. It may also cause changes to your body that affect everyday life. You may need to:
Learn tips for taking thyroid medication here.
Thyroidectomy procedures involve the removal of part or all of the thyroid gland. It can help people with tumors, hyperthyroidism, and goiter, although there may be less invasive treatment options available.
Most thyroidectomies involve a small incision in the neck. It is a common but serious procedure, and you will need to avoid strenuous exercise or lifting for a couple of weeks afterward. You should not feel any pain during the procedure.
Being prepared by knowing what to expect and questions to ask your doctor can make the process as smooth as possible.
Was this helpful?