Who Gets Thyroid Eye Disease?
As many as half of people with Graves' disease develop thyroid eye disease.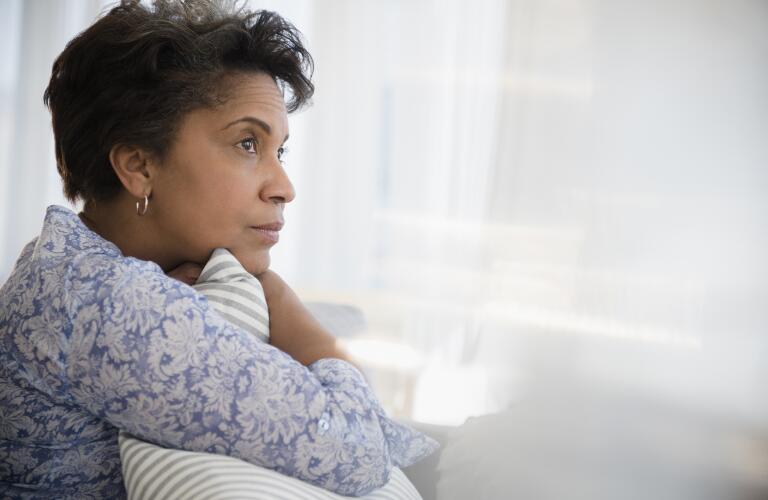 Thyroid eye disease, which is also known as Graves' ophthalmopathy or Graves' orbitopathy, is a condition that affects as many as half of people with Graves' disease.
Graves' disease is an autoimmune condition that causes hyperthyroidism, which occurs when the thyroid gland produces too much thyroid hormone, causing your body's metabolism to speed up. With thyroid eye disease, inflammation causes a variety of problems in the muscle and tissue surrounding the eyes.
One of the most common symptoms of thyroid eye disease is the appearance of bulging eyes. In other cases, thyroid eye disease can lead to more serious issues with your eyes and vision. Learn more about the most common risk factors for thyroid eye disease and its symptoms to gauge your risk.
Graves' disease affects about one in every 200 people, according to the National Institutes of Health. Between 25 and 50% of people who have Graves' disease will also develop thyroid eye disease. Thyroid eye disease has been found to affect 16 out of 100,000 women and 2.9 out of 100,000 men.
Risk factors for thyroid eye disease include:
A history of smoking: Cigarette smoking raises your risk and can also lead to more severe cases of thyroid eye disease.
Gender: Women are much more likely to develop thyroid eye disease than men.
Age: Middle-aged people are more likely to develop this condition, too.
Hyperthyroidism: You don't have to have Graves' disease to develop thyroid eye disease, but many people have both.
Most people who are diagnosed with thyroid eye disease don't experience a severe case. After a year or two, they may experience spontaneous improvement in their condition, or they may learn to live with it.
But a few aren't so fortunate. Experts estimate that between 3 and 5% of people with this condition have a severe case. Instead of resolving or staying the same, their condition progresses and gets worse. Severe symptoms of thyroid eye disease can include swelling of the area around the eye, intense pain and inflammation, and even sores on the cornea called corneal ulcerations. Corneal ulcerations can lead to vision loss and blindness if they aren't treated.
If it sounds like you may be at risk of developing thyroid eye disease, it's crucial to know how to recognize it so you can take action as soon as possible. The disease can affect your eyes in a number of ways. Common symptoms of thyroid eye disease include:
bulging eyes
irritation or a sensation of grittiness in your eye
excessive tearing
dry eye
swelling or puffiness of the eyelids
redness of the white part of the eye (conjunctiva)
eye pain
The most telltale symptom of Graves' eye disease is bulging of the eyeballs. If you have this particular symptom, you'll notice that your eyes bulge forward. Your eyelids might retract a bit, and the tissue behind your eyeball may swell. Together, those factors combine to make your eyes seem to push forward. If you notice this particular symptom, it might be worth checking in with your doctor. Your doctor can examine your eyes, but you might also need a CT scan or even an MRI so your doctor can get a better look at your eye muscles.
It's a good idea to get regular eye exams, even if you're not experiencing any problems with your eyes or your vision. The American Academy of Ophthalmology suggests celebrating your 40th birthday with a comprehensive eye examination, since age 40 is when early signs of some eye diseases begin to appear.
However, you may need an earlier exam–or more frequent exams–if you have a family history of eye disease. If you have Graves' disease, that's another reason to call your eye doctor and schedule an exam. Also, if you notice any changes to your eyes or vision, don't wait to get them checked out. Treatment for thyroid eye disease is effective, so it's important to work with your doctor to manage the condition and preserve your vision.

Was this helpful?