What to Expect With a Telehealth Appointment for Thyroid Eye Disease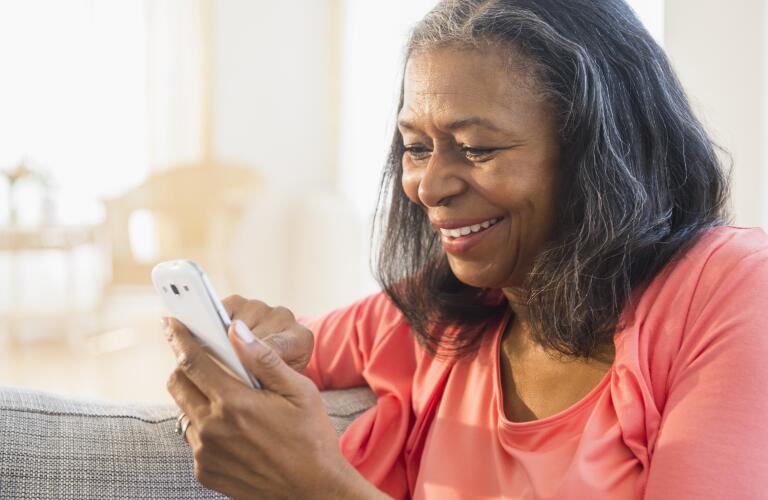 Thyroid eye disease (TED), also called Graves' eye disease, is a condition in which the immune system mistakenly attacks the tissue around the eyes, causing physical changes and discomfort. If you have TED, you may be used to regular appointments with your ophthalmologist to keep track of disease progression. Thanks to advances in technology, telehealth visits over video chat or phone call are becoming more common, and can be a helpful way to stay on top of your condition without leaving your home.
The first thing you can expect with a telehealth appointment for thyroid eye disease is saved time. Research has shown that an average physical doctor's visit takes 101 minutes of travel and wait time in addition to the time spent with the doctor. Telehealth is changing that by using technology to help doctors and patients use their time more wisely. And extensive studies have proven it to be a convenient, effective alternative.
Teleconsultation is a virtual doctor visit with an ophthalmologist (specialist in eye diseases), primary healthcare provider, or other member of your healthcare team. A virtual visit can usually be scheduled much sooner than an in-person appointment. Many ophthalmologists now use teleconsultation as a form of triage to gauge whether a face-to-face visit is needed.
Virtual doctor visits usually take place through online video, but sometimes phone calls can work, too. Behind the scenes, your healthcare provider will likely use a high-resolution Webcam to examine your eyes for signs of TED progression:
Redness or puffiness around the eyes
Eyelid position (pulled back)
Just like with a face-to-face doctor's visit, you'll be asked questions about your symptoms of TED:
Eye dryness and irritation
Difficulty closing eyelids all the way
Headache that gets worse when you move your eyes
Vision loss or double vision
Tests may be ordered, and your doctor will begin developing a treatment plan or make tweaks to your existing plan. Treatment usually happens in two phases, depending on how active your thyroid eye disease is. In the active stage, which lasts two or three years, you'll need ongoing monitoring, and telehealth can make it easier to get and keep regular appointments. The remission phase of TED lasts for the rest of your life. It brings relief from symptoms but may be a time when surgery is needed to reposition the eye, add length to the eyelid, or fix double vision.
Quitting smoking is an essential first step in following any treatment plan for thyroid eye disease. Smoking makes TED symptoms more severe: they last longer, and treatments are less effective. While only 10 to 20% of people with thyroid eye disease experience permanent vision loss, smokers are at higher risk. Numerous telehealth resources are available to help. They can include phone, video, or text counseling with a tobacco treatment specialist, as well as nonprescription and prescription smoking cessation medications. Many people aren't aware that every state in the U.S. offers a Quitline, which provides support by telephone that's been proven to increase the odds of succeeding at quitting smoking. The federal government also offers a SmokefreeTXT program, which sends you tips to stay motivated over several weeks.
Before your video chat or phone call, make sure to download any necessary software or apps; your doctor's office will be able to tell you which programs they've decided to use and how to install it on your computer, smartphone, or tablet. Ensure your device is fully charged or plugged in, and write down any questions you have for your doctor so you don't forget as your appointment begins. It can also be helpful to prepare a list of your current medications and any new or worsening symptoms. Keep a pen and paper handy to take notes during the call, and choose a spot in your home that's private and quiet so you can give your doctor your full attention.
According to one set of surveys, two-thirds of people didn't know whether insurance covered telehealth, often a deciding factor in giving it a try. Policies vary, but coverage is on the rise. Currently, Medicare covers telehealth appointments just like in-person appointments, but state Medicaid programs and private insurers vary. Ask your insurance provider about your eligibility and talk with your ophthalmologist about what's available to you.
Was this helpful?