Treatment Options for Hashimoto's Disease
Was this helpful?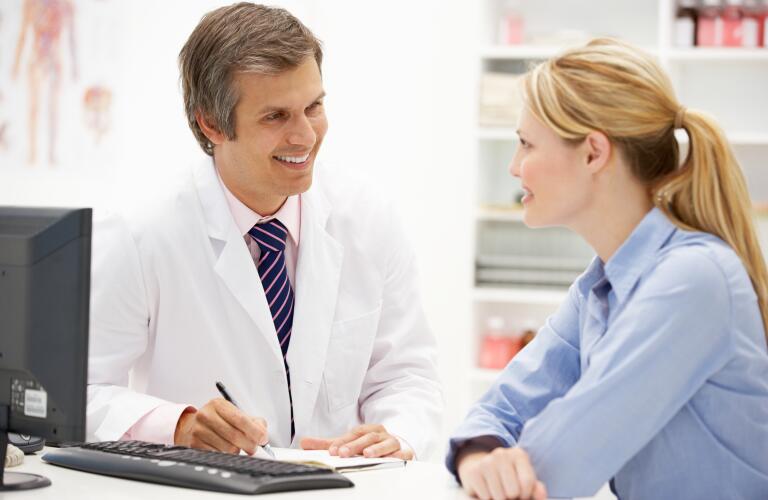 You've just been given a Hashimoto's disease diagnosis. Now what? What treatment can you expect? The answer will vary depending on how far your disease has progressed. Hashimoto's disease is a chronic autoimmune disorder in which your body attacks your thyroid gland. For most people, the damage to the thyroid takes places slowly and gradually. Early on, your thyroid might work well enough that no treatment is necessary. But as your thyroid becomes more inactive, your doctor is likely to prescribe medication.
When your doctor diagnosed you with Hashimoto's, you likely had blood tests to check levels of your thyroid stimulating hormone (TSH), thyroid hormone (T4) and possibly antibodies to thyroid peroxidase (TPO). You probably also had a physical exam of your thyroid, and possibly an ultrasound to see if it is enlarged. From these tests, along with your symptoms, your doctor will have devised a treatment plan. Here are some Hashimoto's disease treatment options:
Conservative treatment: If you have mixed test results—for example, your antibodies show your body is attacking your thyroid gland and your TSH level is at the highest end of the normal range, but you don't have hypothyroid symptoms—your doctor likely will recommend watchful waiting. You will need to come in for a new thyroid blood test every year. In the meantime, you should report any new symptoms to your doctor. This way, you can keep on top of your hypothyroidism, but without taking unnecessary medication.

Synthetic T4 medication: Generally, doctors will give you thyroid hormone replacement medication—usually levothyroxine, a synthetic version of T4—if your TSH level is 10 or higher. Levothyroxine has relatively few side effects and is highly effective once your doctor determines the proper dose for you. That process can take a trial-and-error period in which your doctor will try a dose, then retest you in a six weeks or so to see if it has been effective, and so on, until you reach a stable, normal thyroid hormone level. At that point, you will come back only every year for a recheck of your thyroid levels. If they change, your doctor will adjust your dose.

T3 thyroid hormone medication: For a small percentage of people, T4-only treatment doesn't work to fully relieve their hypothyroid symptoms. If this is you, your doctor may try adding a small amount of T3 thyroid hormone to the T4 dose. T3 is what your body converts T4 into. Sometimes T3 can cause hormone levels to rise too high, so that you get hyperthyroid effects, such as heart palpitations and anxiety. You and your doctor will monitor your symptoms and blood work to determine the proper dose.

Thyroid surgery: Some people with Hashimoto's disease develop a very large goiter as a result of the antibodies attacking the gland, which results in inflammation and enlargement. If the gland doesn't shrink due to the medication and if it causes difficulty breathing, is unsightly, or has nodules that may be cancerous or develop into cancer, it may be necessary to surgically remove it.
If your TSH value is less than 10 but higher than 4 (which is considered the top of the normal range), you fall in a borderline category. Your doctor will evaluate your treatment depending on your individual needs. If you aren't having hypothyroid symptoms or only have mild ones, your doctor may choose conservative treatment—watching, waiting, and doing periodic testing.
However, if your symptoms are more severe and if your TSH is on the high end of the borderline spectrum, your doctor may prescribe levothyroxine. If it helps your hypothyroid symptoms abate, it can be continued. If it doesn't, it can be stopped. Your doctor may re-evaluate you for other possible causes of your symptoms.
Sometimes patients have other conditions that tip the scales toward treatment. For instance, if you are trying to get pregnant, you may need to ensure adequate thyroid hormone levels, because low thyroid hormone is associated with infertility. If you are already pregnant, your doctor is more likely to give you synthetic hormone to make sure your levels stay normal. That's because hypothyroidism can cause miscarriages or birth defects. If you're pregnant and already taking levothyroxine, your dose likely will need to be increased to account for your growing baby's needs.
No matter the treatment, you will need to continue seeing your doctor at regular intervals for thyroid blood testing. This will help you get the best possible care for your Hashimoto's disease.
Was this helpful?