Is Graves' Disease Curable?
Was this helpful?
Graves' disease may not be curable in the traditional sense, but effective treatment can improve symptoms and help people avoid potential complications of the condition.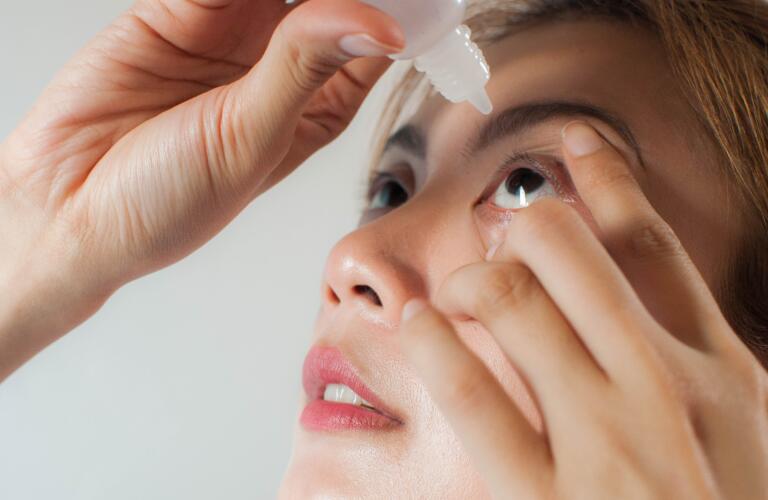 Immune system disorders can affect many different parts of the body, resulting in a variety of symptoms which can make daily life difficult. One of these conditions, Graves' disease, primarily affects the thyroid gland, which is responsible for the production of several important hormones your body needs to function properly.
It's thought that Graves' disease affects about 1 in every 200 people in the United States. Anyone can develop Graves' disease, but it's more likely to occur in people younger than 40 years old. Complications of Graves' disease can be severe—eye problems, skin issues, heart disorders, and bone health problems are all common complications that can significantly affect daily life.
If you have Graves' disease, it's extremely important to work closely with your doctor to find the best treatments to prevent complications. The goal of treatment is to control symptoms by managing the amount of thyroid hormone your body produces. Graves' disease may not be curable in the traditional sense, but a comprehensive treatment approach to Graves' disease has been shown to quiet the abnormal inflammation, improve symptoms and help people avoid potential complications of the condition.
Doctor's don't know exactly why some people develop Graves' disease, but they do know it results from the immune system inappropriately attacking the thyroid gland. This causes the thyroid gland to produce excess thyroid hormones, leading to a condition known as hyperthyroidism. Some of the common symptoms of Graves' disease include:
Anxiety and irritability
Change in menstrual cycles
Enlargement of the thyroid gland
Fatigue
Rapid or irregular heartbeat
Tremor in the hands or fingers
Even though anyone can develop Graves' disease, certain risk factors, such as family history, age, and a personal history of other immune system disorders, may increase your likelihood of receiving a diagnosis.
A major complication of Graves' disease is known as Graves' ophthalmopathy (GO), also called Graves' eye disease or thyroid eye disease. Doctors think about 30% of people living with Graves' disease will eventually develop eye problems resulting from the condition. In rare cases, Graves' eye disease occurs even when thyroid gland function is normal.
Graves' ophthalmopathy results from the immune system attacking the delicate muscles and tissues around the eyes. This causes symptoms such as:
Bulging eyes
Double vision
Gritty or irritated sensation in the eyes
Light sensitivity
Pain or pressure in the eyes
Puffy or retracted eyelids
Reddened eyes
Some research indicates smoking may lead to more severe symptoms, such as vision loss or difficulty moving the eyes.
Treating Graves' disease and Graves' ophthalmopathy are two separate issues—because of this, your doctor will develop two different treatment plans to help you manage symptoms. By itself, Graves' disease is treated using medications such as anti-thyroid medications or beta blockers. For some, radioactive iodine therapy effectively shrinks the thyroid gland, improving symptoms over a period of several weeks to months.
In more serious cases, surgery for Graves' disease is necessary to completely remove the thyroid gland. But since thyroid hormones are essential for health, you'll probably need to take thyroid hormone supplements after any operation to remove all or part of the thyroid gland.
If your doctor diagnoses Graves' ophthalmopathy, you can expect treatment using eye drops to reduce pain, relieve swelling, and lubricate the eyes. In some cases, doctors recommend radiotherapy to target the inflamed tissues surrounding the eyes, shrinking it. This option is usually only used if eye problems worsen and other treatments aren't effective.
For some people with GO, doctors recommend orbital decompression surgery to remove part of the thin orbital bone around the eyes, giving the affected structures more space to move. Surgery may only be an option if your condition threatens your vision. And newer medications can reduce inflammation around the eyes and alleviate symptoms, especially if treated early.
Lifestyle changes may also help GO symptoms get better. Your doctor may recommend wearing sunglasses, elevating the head of your bed, or applying cool compresses to your eyes to help soothe them. And since smoking seems to make GO worse, your doctor can help you make a plan to quit for good.
Graves' disease may not be completely reversible, but therapies can significantly reduce symptoms to the point where they don't interfere with your everyday life. If you have Graves' disease, or Graves' ophthalmopathy, ask your doctor about which treatments may help you feel your best.
Was this helpful?