Graves' Disease: Prognosis and Life Expectancy
Was this helpful?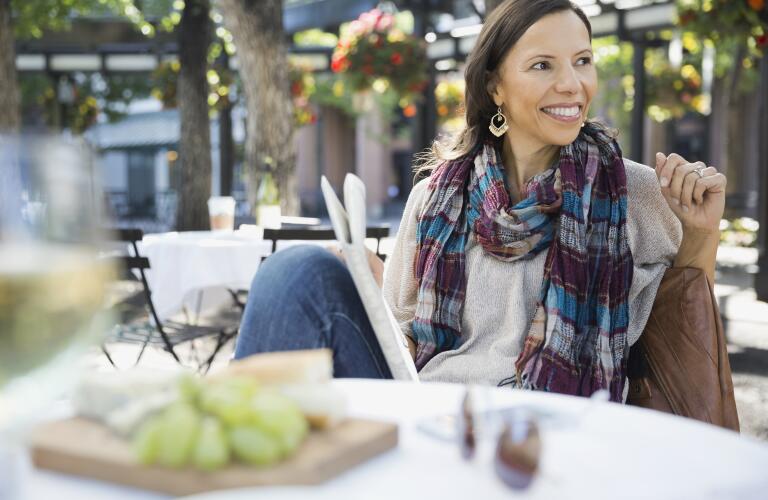 Graves' disease is the most common cause of hyperthyroidism (overactive thyroid) in the United States. If not treated, it can contribute to serious and potentially fatal conditions. However, treatments are available that can successfully manage Graves' disease. Knowing what these options are may help you discuss them with your physician and decide which treatment offers you the best prognosis.
Graves' disease is an autoimmune disorder that causes your thyroid to produce too much hormone. It is relatively common—affecting about 1 in every 200 Americans, mostly women, who are 5 to 10 times more likely than men to develop it. Yet, it still is often misdiagnosed, because symptoms of overactive thyroid can mimic those of other conditions.
Untreated hyperthyroidism can cause a variety of medical problems, including:
Irregular heartbeat, which can trigger blood clots, strokes and heart failure
Thinning, brittle bones and osteoporosis
Graves' ophthalmopathy, an eye disease which can cause bulging eyes, double vision, light sensitivity and, in rare instances, vision loss
Pregnancy problems that can affect both mother and baby (including miscarriage and stillbirth)
Impaired cognition and dementia
Cardiovascular disease—which contributes to heart attacks, heart failure and strokes—is the most common cause of death in patients with hyperthyroidism. The longer you have excess thyroid hormones circulating in your body, the greater the likelihood of an earlier death. On the other hand, controlling hyperthyroidism early in its course can result in less chance of developing cardiovascular disease and suffering its fatal complications.
Another potentially life-shortening complication of Graves' disease is a rare condition known as a thyroid storm. This typically occurs when someone with untreated hyperthyroidism suffers a major stress, such as a trauma, heart attack, or infection. Patients may have fever, confusion or agitation and develop cardiac symptoms, such as very high heart rate, irregular heart rhythms, or heart failure. Fluid in the lungs is another symptom that may occur. Patients who develop thyroid storm have a 20 to 50% chance of dying.
In general, if your hyperthyroidism is caught early and you control it well with medication or other options, experts say your Graves' disease life expectancy and prognosis is favorable. But detection as well as effective treatment is crucial.
The purpose of medical treatment for Graves' disease is to stop your thyroid from producing too much hormone, while still giving you enough hormone so that your body can function properly. These treatments fall into three main categories:
Antithyroid medication. People generally take this medicine in the first 12 to 18 months after a hyperthyroidism diagnosis. Some people then go into a remission period and may never need another treatment. Others may choose to continue the medicine on a longer-term basis or pursue another treatment. The most common antithyroid drug is methimazole. Some women cannot tolerate the drug, and women who want to become pregnant or who are in their first trimester cannot take it. In these cases, doctors prescribe propylthiouracil.
Radioactive iodine therapy. This oral medication gradually shrinks and disables the thyroid gland so that it completely stops producing hormones. However, you must then take thyroid pills for the rest of your life to avoid developing hypothyroidism (too little thyroid hormone). People who take radioactive iodine must stay away from pregnant women and children several days after treatment, due to radiation exposure. Mothers breastfeeding their baby must stop nursing if they choose this therapy because radioactive iodine concentrates in breast milk. In addition, radioactive iodine therapy is not for people who have Graves' ophthalmopathy. Another concern with this therapy: After 6 to 8 years, those who had it report a lower quality of life compared to those who took antithyroid medicine or had surgery instead, according to a 2019 Swedish study. Patients reported more depression, tiredness, anxiety and impaired daily lives than others, the study found.
Thyroid surgery. This involves removing all or part of your thyroid gland to stop the production of excess hormones. However, as with radioactive iodine therapy, this means you will need to take synthetic thyroid hormone medication for the rest of your life. Thyroid surgery is less common today, although some people with a large goiter may need this because their bodies don't respond as well to antithyroid medication or radioactive iodine.
A recent study found that regardless of which treatment patients with Graves' disease received, the most important way to reduce mortality was to quickly stop excess thyroid hormone production and then continue to maintain normal thyroid status.
Your physician can explain in more detail your treatment options, based on your illness, other conditions you may have and other factors. Then you can choose the Graves' disease treatment option that fits best with your lifestyle and provides your best prognosis.
Was this helpful?