8 Tips for Taking Thyroid Medication
Was this helpful?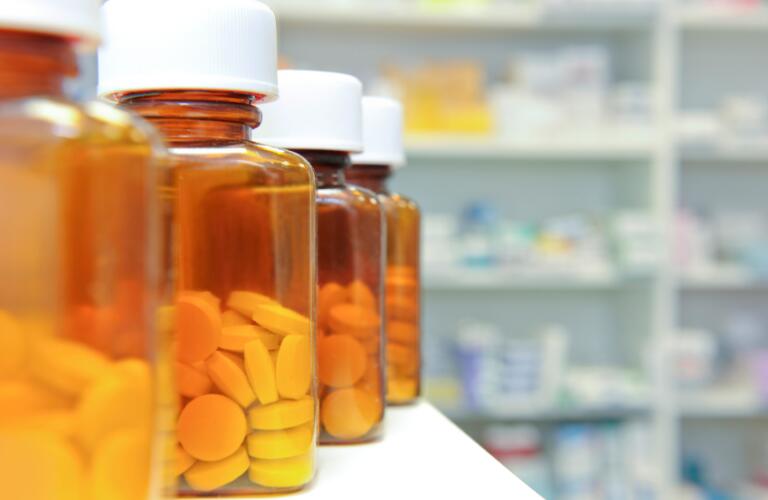 Your doctor just explained exactly why you have been so tired lately: you have a sluggish thyroid gland, also known as hypothyroidism.
Your thyroid is a butterfly-shaped gland in your neck that is tasked with producing thyroid hormones. These hormones help your body do just about everything from using energy and staying warm to making sure all of your organs are functioning to the best of their ability.
The good news is treatment with manmade thyroid hormones will help put some spring back in your step. You probably have a lot of questions about your new medication including when and how you should take it to maximize the effects.
To get your thyroid gland up to speed with your prescribed medication, keep these eight things in mind:
Your doctor will likely start you on a low dose of thyroid medication and gradually increase it. This may take some time to get the exact dose you need. Routine blood tests can help monitor your thyroid hormone levels. It may be a few weeks before you start feeling considerably better, but you will.
2. Take It in the Morning
It's generally best to take your thyroid medicine 30 minutes before eating breakfast on an empty stomach. Food can affect your ability to absorb the hormone, which can play a role in how well it works. The medication stays in your bloodstream for a long time, so your morning dose will keep your levels stable throughout the day.
Keep a record of when you take your medication. Mention any foods or beverages you consume before or after as well as any side effects that may occur. Share this information with your doctor to see if any patterns emerge.
Take your thyroid medication at the same time every day to keep you blood levels of the hormone as stable as possible.
If you do miss a dose, it is usually best to take it as soon as you remember. It is also safe to take two pills the next day; one in the morning and one in the evening. Make sure you discuss this with your doctor as individual situations may vary.
6. Talk to Your Doctor about Other Medications You Take
If you are taking any other medication (including supplements or over-the-counter drugs) in addition to you thyroid hormone, discuss timing with your doctor. Other medications can interfere with thyroid hormone.
There are several brand names of thyroid hormone on the market, but they may have different inactive ingredients. If a change in your prescription occurs or your pharmacist gives you a generic version, tell your doctor immediately to make sure it's OK.
Never stop taking your thyroid hormone without discussing it with your physician. Most thyroid problems are permanent. This means you will need to take be take thyroid hormones for the rest of your life.
Was this helpful?