5 Easy Lifestyle Changes For Living Better With Hypothyroidism
Was this helpful?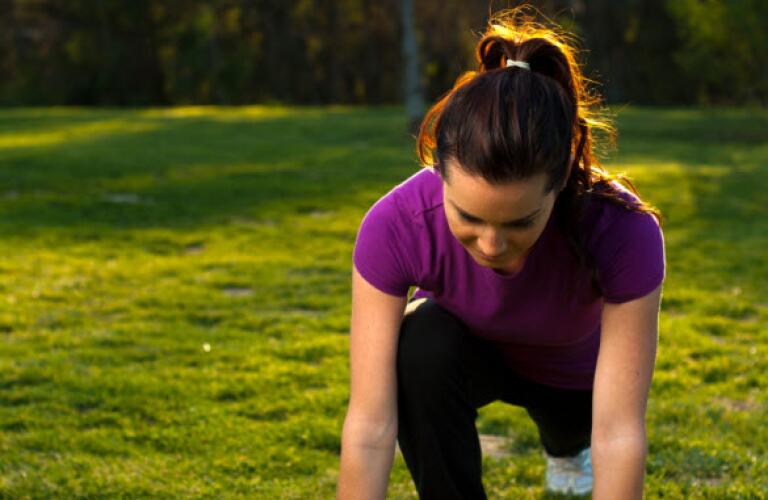 When your thyroid gland isn't working as well as it should be, you don't feel well. You are run down, exhausted, often cold even when others are warm, and are gaining weight despite your best efforts to keep it off. Hypothyroidism occurs when your thyroid gland produces too little thyroid hormone. These hormones are needed to keep your organs functioning properly, which is why you feel like you do when they are in short supply.
There is no substitute for getting a proper diagnosis and starting hormone replacement treatment if you have hypothyroidism, but leading a healthier lifestyle will help you feel better faster. Try these five easy tips to implement lifestyle changes:
Eating well improves your energy levels, which is important in the face of daytime sleepiness and hypothyroid-related fatigue. Eat small, nutrient dense meals throughout the day to keep your engine revved. Hypothyroidism is linked to weight gain and can make it harder to lose weight. Eating a healthy diet that is low in fat, high in fiber and includes lots of fruits and vegetables will help you lose weight and/or maintain your weight. There's no single diet or magical nutrient that will improve your thyroid function. Talk to your doctor or a nutritionist about the best way to eat to meet your health and fitness goals.
Exercising is likely the last thing you feel like doing when your thyroid is sluggish, but getting regular physical activity will boost your energy, help with weight loss efforts, and lower your stress levels. You also may have high levels of low-density lipoprotein or "bad" cholesterol which can raise risk for heart disease, and exercise can improve heart health.
Aim for 150 minutes of moderate-intensity aerobic activity every week such as brisk walking and be sure to include some toning exercises that target key muscle groups including legs, hips, back, abdomen, chest, shoulders, and arms. You don't need to do it all in one spurt. Instead, break it up into smaller bouts throughout the day, and make sure it adds up to 30 minutes on at least five days a week.
Stress can make hypothyroidism worse, but taking steps to change how you cope with it can make a big difference in how you feel. Yoga, meditation, deep breathing, or just chilling out to some relaxing music can all help reduce stress and anxiety. Find a stress-reducing technique that works for you and incorporate it into your lifestyle.
Even though you are dragging through the day, it can be hard to fall and stay asleep at night if you have hypothyroidism. Getting enough good quality sleep will improve your daytime fatigue. Set and stick to a regular wake and bedtime, keep your bedroom cool, cold and cave-like, and avoid caffeine after 2 PM. Talk to your doctor about any sleep issues you are having to see if there are other things you can do to get your zzz's.
Do everything you can to stay healthy. This includes staying up to date with doctor visits and screening tests as well as washing your hands thoroughly before and after you eat, prepare food, or caring for someone who is sick.
Was this helpful?