Recovery After Whipple Procedure: What to Expect
Was this helpful?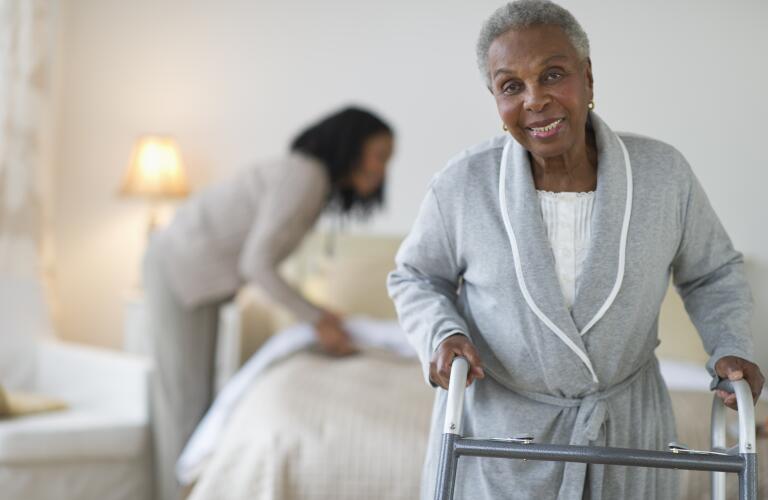 The Whipple procedure (or pancreaticoduodenectomy) is a lengthy, complex surgery to treat pancreatic cancer and other diseases of the middle part of the gastrointestinal tract. A Whipple surgery removes part of the pancreas, small intestine, and sometimes part of the stomach, along with the entire gallbladder. As might be expected, Whipple surgery recovery takes time and may be interrupted by complications. To minimize the risk of serious Whipple procedure complications—like an internal infection due to leakage of the stomach contents into the abdomen—your doctor will keep you in the hospital for up to two weeks after the surgery.
Whipple procedure recovery time varies for each individual person. You may feel better quickly after you get home, or you may need many weeks or months to regain your strength. One thing's for certain: the real recovery period begins after you get home from the hospital.
Your First Days at Home After a Whipple Procedure
You may feel sore, tired, and weak during the first days at home after surgery. You should take any pain medication as prescribed and follow your surgeon's written discharge instructions. Try to have family members or trusted friends available to support you at home during the early days of recovery.
Your incisions may be fastened with staples, adhesive strips, or sutures. Follow the incision care guidelines provided by your hospital nurse or surgeon. In general, you should not soak in a bathtub or hot tub or go swimming until after the incisions have completely healed and your surgeon says it is OK to soak.
You also may have one or more drains that pull fluid out of the surgical site. Your hospital nurse will show you how to empty these drains and record the output. Take your output record with you on follow-up visits with the surgeon.
You should limit strenuous activity, such as exercising or lifting heavy objects. Your doctor will give you lifting restrictions, which you should follow closely to avoid disrupting the internal sutures. Avoid straining to have a bowel movement. If you feel constipated, call your doctor for instructions.
Usually surgeons want their patients to walk as much as possible after surgery to minimize the risk of blood clots in the legs or a pulmonary embolism. Follow your doctor's activity guidelines. Use an assistive device when walking if you feel weak or lightheaded.
Complications to Watch for at Home
During the immediate home recovery period, you should watch for signs of complications, including:
Fever over 101 degrees Fahrenheit
Hot, red, angry-looking incision
Inability to eat or drink anything
Pain in one of your calves that is hot to the touch or reddened on the surface
Purulent green, milky, brown, or malodorous drain output
Surgical pain that gets progressively worse instead of better
Yellowing of the skin or the sclera (whites of the eyes)
Follow your discharge instructions regarding how to proceed if you experience any of these symptoms, or call your surgeon's office. For life-threatening symptoms like difficulty breathing, call 911.
Your surgeon, nurse, or hospital dietician may give you guidelines regarding what to eat as you recover from a Whipple procedure. The most common complication of the surgery is slow stomach emptying, which can make it difficult to eat or keep down foods and liquids. This usually resolves on its own, but your surgeon still may recommend you make dietary changes for good after this surgery.
In general, a Whipple procedure diet generally includes:
Avoiding fats, including fried and processed foods
Consuming more proteins and carbohydrates
Eating healthful fats, such as olive oil, as tolerated
Eating several small meals a day, instead of two or three large ones
Limiting raw vegetables and fruits for the first few weeks, then gradually increasing consumption as tolerated
Taking pancreatic enzyme supplements, if prescribed by your surgeon
Because removing part of the pancreas can affect insulin production, you may develop diabetes after a Whipple procedure. Consult a dietician regarding how to eat to promote healthy blood sugar levels.
Life after Whipple surgery can require significant changes to how you eat, but many people make the transition very successfully. If you follow your doctor's post-op instructions carefully and watch for signs of complications early in your recovery, you can get back to a more normal life relatively quickly after a Whipple procedure.

Was this helpful?