When to See a Doctor for Fatigue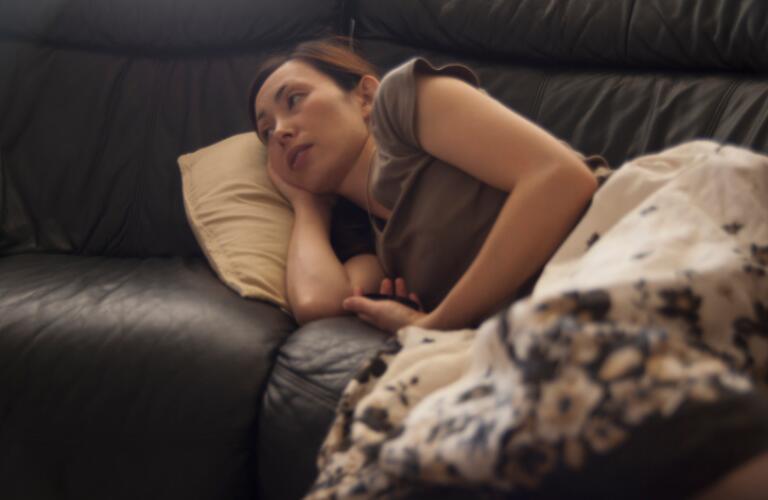 Fatigue may rank at the top of the list of symptoms people talk about when visiting the doctor. Usually it just means you need a little more sleep, because feeling fatigued now and then is normal and not a cause for concern.
However, fatigue can sometimes indicate an underlying medical issue that requires treatment. Here's how to tell when you should see a doctor for your fatigue.
When to seek emergency care
You should call 911 if your fatigue is accompanied by any of these other symptoms:
When to seek routine care
In other cases, make an appointment with your primary care provider. See your doctor for fatigue that has lasted for many weeks and is accompanied by:
When you visit your doctor, take a list of all the prescription and over-the-counter medications and supplements you take. Many drugs and over-the-counter products can disrupt sleep and cause fatigue. Drowsiness, which is often mistaken for fatigue, is a common side effect of medicines.
If you are taking prescription medicine(s) that can cause fatigue, ask your doctor about changing the time you take it, changing the dose, or switching to a different medicine. Do not stop taking your medicine without first consulting the prescribing doctor.
The first home remedy you should try for fatigue is sleep. A good night or two of rest usually eliminates fatigue and restores your energy. Other techniques for treating fatigue include:
If you experience chronic or extreme fatigue, you can keep a fatigue diary to help your doctor begin the diagnostic process. Take note of when episodes of fatigue hit. Include the day and time of the fatigue, everything you ate and drank that day, when you turned the lights out to sleep and when you woke, and if you exercised.
The term fatigue describes a lack of energy, coupled with a loss of motivation. Fatigue is not sleepiness, drowsiness, depression or apathy—although all those things can accompany fatigue. You may feel very tired, but fatigue is more than that.
Experiencing occasional fatigue is not abnormal. For instance, fatigue in pregnancy is entirely normal. It's also normal to feel fatigued after engaging in vigorous physical activity.
Common causes for fatigue include:
If you experience fatigue on an ongoing basis and it doesn't respond to self-care at home, see your primary healthcare provider. He or she likely will take a thorough health history to determine if lifestyle issues could be at the root of your fatigue.
You also probably will undergo some lab work to look for vitamin deficiencies, thyroid dysfunction, pregnancy and other common causes of fatigue.
If you doctor can't make a diagnosis from this routine testing, then you may undergo some more advanced tests to look for unusual causes of fatigue, such as cancer, Addison's disease, or infection (such as HIV). Your doctor may suggest you consult a specialist based on your test results.
In most cases, fatigue resolves with changes in diet, exercise, sleep and medications or supplements. But you can always feel good about consulting your doctor for help treating any fatigue symptoms that linger.
Was this helpful?