What Pain on Your Left Side Could Mean
Was this helpful?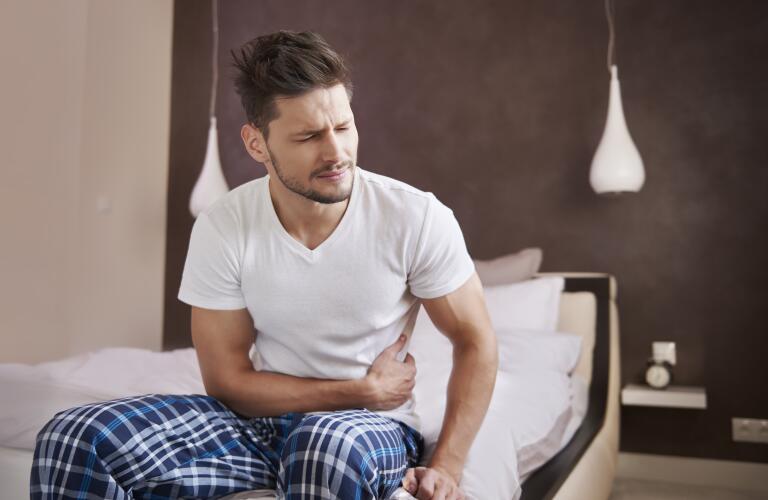 Pain in the left side of your belly (abdomen) is a common symptom and could indicate a variety of conditions. Pain is never normal, but it is not always serious.
Pain in your left abdomen usually comes from one of the organs in that part of your body. Organs on the left side of your abdomen that might cause pain include:
Pancreas

Part of the stomach

Part of the small intestine

Left side and descending part of the colon

Left kidney

Left ovary and fallopian tube in women
A blood clot or infection in the left lung can also cause left-sided abdominal pain. A heart attack or swelling around the heart can cause this pain, too.

Types and Symptoms of Left-Sided Abdominal Pain
Pain on the left side of your abdomen may last a short time (acute pain) or a long time (chronic pain). The pain might start in one place and move (radiate) to another. The pain might be sharp or dull.
Other symptoms you experience along with the pain can be very important in figuring out the cause of your pain. They can include nausea, cramping, diarrhea, fever and constipation.
Common causes of left-sided abdominal pain include:
Red Flags for Left Abdominal Pain
Mild abdominal pain that goes away and does not come back may not need treatment. However, talk to your doctor about any abdominal pain that is severe or keeps coming back. It is never normal to have abdominal pain, so it's always a good idea to tell your doctor about any symptoms you're experiencing.
Certain "red flags" mean you need to seek medical care. Watch for these more serious symptoms:
Severe or worsening pain

Pain with fever

Chest pain, cough, or trouble breathing

Pain with diarrhea

Constipation that lasts more than three days

Blood in your stool

Pain with nausea or vomiting

Vomiting blood

Jaundice

Pain with swelling of the abdomen

Severe tenderness of the abdomen

Pain with vaginal discharge or bleeding
Was this helpful?