Lethargy Explained
Lethargy is a condition with characteristics such as drowsiness and an unusual lack of energy or mental alertness. It is often due to various medical or psychological conditions and lifestyle factors. This article will define lethargy. It will also discuss its symptoms and causes. Finally, it will talk about when to contact a doctor and how to treat lethargy.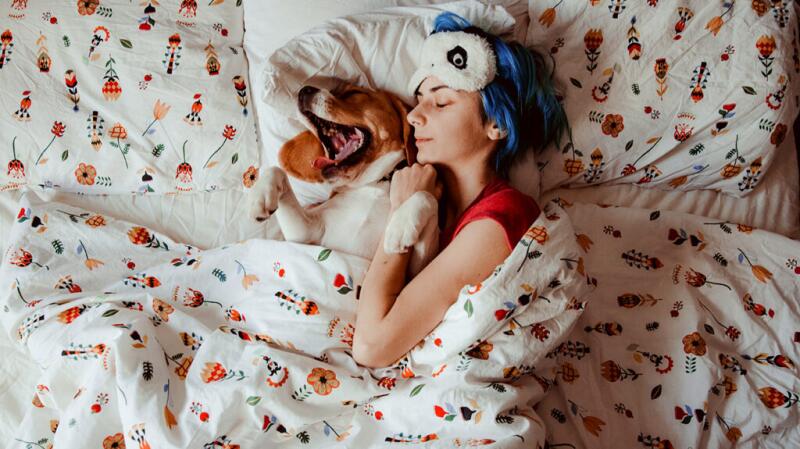 Lethargy is tiredness, drowsiness, or lack of energy. It sometimes accompanies depression, decreased motivation, or apathy. Lethargy can be a typical response to:
inadequate sleep
overexertion or stress
lack of exercise
boredom
When part of a typical response, lethargy often resolves with:
rest
adequate sleep
decreased stress
proper nutrition
Persistent lethargy that does not resolve with self-care may indicate an underlying physical or psychological condition.
The cause of lethargy may be clear based on its pattern and accompanying symptoms. If it starts in the morning and lasts all day, it could be due to depression or a lack of sleep. Lethargy may result from an underactive thyroid gland if it develops as the day passes and it accompanies:
cold sensitivity
weight gain
Shortness of breath alongside lethargy may be due to heart or lung problems. Persistent lethargy with no clear diagnosis may result from chronic fatigue syndrome, which can start with a flu-like illness and often does not resolve with rest.
Lethargy by itself is rarely an emergency. However, it may require immediate evaluation if it develops suddenly or accompanies other serious symptoms. Prompt treatment can help prevent complications. Seek immediate medical care for:
sudden energy loss
chest pain
high fever
decreased urine output
sudden swelling or weight gain
shortness of breath
rapid heart rate
altered level of consciousness
severe pain
If your lethargy is persistent or causes concern, contact your doctor.
Lethargy may accompany other symptoms, depending on the underlying condition. Identifying other symptoms may help determine its cause.
Heart and lung symptoms that may occur along with lethargy
Lethargy may accompany other symptoms affecting the heart or lungs, including:
irregular heart rhythms
chest pain
dizziness
rapid heart rate
shortness of breath that worsens with exertion
Other symptoms that may occur along with lethargy
Lethargy may accompany symptoms related to other body systems, including:
anxiety or depressed mood
appetite changes
changes in bowel movements
changes in urination
fever
excess thirst
musculoskeletal pain
skin changes
unintentional weight gain or loss
Is there a difference between lethargy and fatigue?
Fatigue is sometimes an isolated symptom, while lethargy is more complex and can include many symptoms, including fatigue, decreased sense of alertness, drowsiness, and pronounced lack of energy.
Megan Soliman, MD Answers represent the opinions of our medical experts. All content is strictly informational and should not be considered medical advice.
There are many possible causes of lethargy. These include underlying medical or psychological conditions and lifestyle factors.
Various medical conditions can cause you to feel lethargic. These conditions include:
Anemia: This condition involves low levels of iron in your blood.
Sleep apnea: This condition affects your breathing while you are sleeping.
Hypothyroidism: This is an underactive thyroid gland. It causes insufficient thyroxine levels in your body.
Celiac disease: This is an autoimmune disorder that produces an allergic reaction to gluten.
Diabetes: This is a common condition wherein your body either does not produce enough insulin or cannot use it properly.
Chronic fatigue syndrome: This condition causes severe and disabling fatigue for at least 4 months.
Glandular fever: This illness results from a virus and can involve a sore throat and swollen glands.
Restless leg syndrome: This condition causes you to feel the need to constantly move your legs at night.
Cancer: Different cancer types and their treatments may cause you to experience lethargy.
Heart disease: Heart disease can make you feel lethargic as your heart may be working harder.
Kidney or liver problems: Issues with your kidneys or liver may cause you to feel lethargic.
Multiple sclerosis: This is a disease of the central nervous system that impacts your brain, spinal cord, and optic nerves.
Certain psychological conditions may cause lethargy. These conditions include:
Depression: This condition involves prolonged feelings of sadness, hopelessness, and dejection. It often causes lethargy or fatigue.
Anxiety and stress: Constant feelings of anxiety or stress can keep your body in overdrive. This constant supply of adrenaline can exhaust your body and lead to lethargy.
Grief: The loss of a loved one causes many emotions, leading to feelings of lethargy.
Learn about stress management tips.
Many lifestyle factors can cause lethargy and tiredness. These factors include:
alcohol consumption
frequency and intensity of exercise
caffeine consumption
daytime naps
lack of nutrition
Lethargy itself is not typically a cause for concern. However, contact your doctor if you experience lethargy or fatigue lasting more than 2 weeks.
If you experience any of the following symptoms, contact your doctor. These symptoms may be a sign of a more serious condition:
sudden loss of consciousness
shortness of breath
clammy or pale skin
rapid heart rate
slurred speech or difficulty speaking
severe pain
difficulty controlling your facial muscles
difficulty moving your arms or legs
The treatment of lethargy depends largely on the underlying cause of it. Once your doctor can diagnose the cause, they will be able to recommend the most effective treatment for you.
If lethargy is not due to an underlying condition, there are ways you can manage it yourself. These include:
getting plenty of sleep
getting regular exercise or physical activity
eating a healthy and balanced diet
maintaining a moderate weight
reducing your stress where possible
reducing your caffeine intake
reducing your alcohol consumption
increasing your water intake
Lethargy is a condition that involves drowsiness and an unusual lack of energy or mental alertness. Various medical and psychological conditions can cause lethargy. Certain lifestyle factors, such as lack of sleep, nutrition, and high caffeine intake, can also result in lethargy.
If you experience persistent lethargy for more than 2 weeks, or if the lethargy concerns you, contact your doctor.
Was this helpful?