Forgetfulness: What's Normal and What's Not?
Was this helpful?
Although forgetfulness can be a normal part of aging, memory loss can also indicate a more serious condition, such as dementia. Determining the underlying cause of your memory concerns will help determine the best treatment plan for your situation. Memory loss and forgetfulness are common concerns for aging adults, according to the National Institute on Aging (NIA).
There are a number of potential causes of forgetfulness, some of which are minor and some of which can be life threatening. By understanding what's normal and what's not, you can get an accurate assessment of your symptoms and take steps toward treatment, if necessary.
This article defines forgetfulness and discusses possible symptoms that might occur alongside it. It also looks into what causes memory loss and forgetfulness, the differences between normal forgetfulness and dementia, and when to contact a doctor.
Forgetfulness is an occasional inability to remember that results from changes in the brain. It can be a typical part of aging or a symptom of another condition or disease. When you experience forgetfulness, you may find it harder to recall information or events, learn new things, or keep track of items.
Because memory loss is a primary symptom of dementia, many people who experience forgetfulness may worry that they have symptoms of a serious condition, such as Alzheimer's disease.
How to tell the difference between forgetfulness and dementia
The primary factor that differentiates dementia from typical forgetfulness is that dementia reduces someone's ability to perform daily activities and care for themselves.
According to the Alzheimer's Association, the following table represents potential warning signs of dementia vs. normal age-related forgetfulness.
| | |
| --- | --- |
| Typical age-related changes | Symptoms of dementia |
| occasionally needing help completing familiar tasks, such as using the TV remote | difficulty completing daily tasks, such as driving or caring for yourself |
| making an odd decision once in a while | frequent poor judgment and decision making |
| missing a monthly payment on occasion | an inability to manage a budget |
| temporarily forgetting which day it is or the date | losing track of the date or season |
| occasionally forgetting or stumbling over a word | difficulty holding a conversation, repeating yourself frequently, or consistently forgetting vocabulary |
| occasionally misplacing things and needing to retrace your steps to find them | misplacing things and being unable to retrace your steps |
If you or a loved one is experiencing any symptoms of dementia, it is important to discuss them with a doctor. Early detection and treatment is critical to reducing the risk of any potential complications.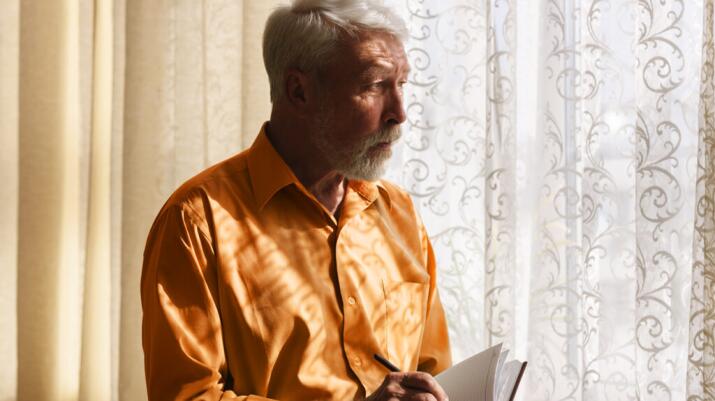 Forgetfulness can sometimes be a symptom of an underlying medical condition. In most cases, treating the root cause will relieve symptoms of forgetfulness or other memory problems.
The NIA lists the following possible causes of forgetfulness:
Possible serious causes of forgetfulness
Memory-related symptoms can also indicate a more serious condition that requires immediate or, in some cases, emergency treatment. Possible serious causes of forgetfulness include:
Seek immediate medical care (call 911) if someone has acute or sudden forgetfulness after a head injury or when accompanied by sudden weakness or numbness on one side of the body, a severe headache, difficulty speaking, or facial drooping.
It is normal for your memory to gradually change as you age. However, in some cases, memory loss and forgetfulness are indicators of a more serious problem.
The NIA advises that you contact a doctor if you are experiencing one or more of the following:
Questions for diagnosing the cause of forgetfulness
To diagnose your condition, your doctor will ask you several questions related to your forgetfulness. Questions could include:
If you are experiencing forgetfulness, it may be helpful to bring a family member to your appointment to help answer questions.
Tests doctors use to diagnose forgetfulness
Your doctor will evaluate your medical history and perform a physical evaluation. They may use various assessments and tests to diagnose the underlying cause of your forgetfulness, including:
The rate at which forgetfulness progresses will depend on the underlying cause. In some cases, it can progress very quickly. Early diagnosis is important to help get the treatment and care you may need and help you make any necessary preparations, such as future financial and legal needs.
Forgetfulness and memory loss are common concerns for aging adults. In many cases, forgetfulness is a normal sign of aging. However, it may also be a symptom of a more serious condition that requires additional medical evaluation.
If you have any concerns about the progression of your forgetfulness, talk with your doctor as soon as possible. They will help determine whether or not your forgetfulness is normal and decide on the best course of action.
Was this helpful?