What to Expect at Rehab
Was this helpful?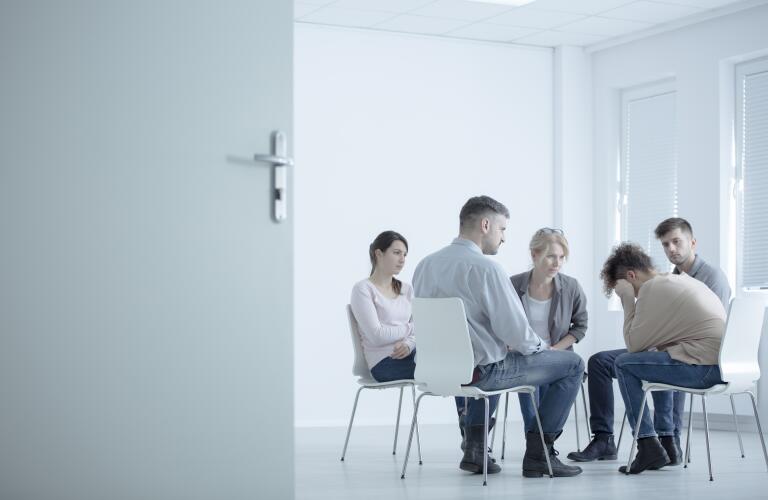 Starting drug rehab can feel scary. Knowing what to expect can make this transition a little easier. What happens at rehab varies depending on your program, but many procedures are similar from place to place. If you have questions about your specific program, ask someone from your rehab team.
Your first step will most likely be a full assessment. This means you'll meet with a counselor to go over your drug use and medical history. Some questions you might be asked include:
What types of drugs do you use?
How much do you use and how long have you been using?
Do you have any medical problems?
Do you have any mental health problems such as depression?
How have drugs affected your life and relationships?
Do you have a safe and stable place to live?
Have you been in treatment before?
You may find it hard to talk about some of these subjects. But it's important to be honest. Your answers will help your rehab team create a specific plan for your treatment.
The next step in rehab is usually detoxification, or detox. This is the process of removing the drugs or alcohol from your body. You have to complete this step before you can begin treatment. Detox can last several days to a week.
If you have been using large amounts of drugs or alcohol, you may need to detox in a hospital under medical supervision. It's possible you may have severe withdrawal symptoms, such as convulsions or hallucinations. Your doctor can give you medicines to help with these symptoms.
Once you have detoxed, you can begin treatment. You will follow the individual treatment plan your team came up with based on your assessment. The plan will outline your goals for treatment and a timeframe for meeting those goals. Your treatment may include:
Counseling sessions. You may meet one-on-one with a counselor, in group sessions, or both. These sessions help motivate you, change your behavior, and repair relationships that have been harmed by drug use.
Drug testing to make sure you are not still using drugs or alcohol
Exercise. Some programs offer fitness classes to help you handle the stress of recovery.
Life skills training. These skills can help you get on with your life once you're done with rehab. You may learn communication or job skills, anger or stress management, money management, or goal setting.
Medicine to help reduce your cravings and stay off drugs. There are several effective options.
Relapse prevention training. This teaches you how to cope with your triggers and how to make a plan for dealing with stressful situations. It also teaches you what to do if you relapse.
Substance abuse education. This teaches you how alcohol and drugs affect your body and brain.
Understand Contact Restrictions With Family and Friends
In some inpatient rehab programs, you may not be allowed to have contact with your family or friends at first. Your use of a cell phone and computer may also be limited. This is to help minimize outside distractions so you can focus on your recovery. If you have any concerns, ask about these rules before you enter a program.
Was this helpful?