Lifestyle Changes to Help Relieve Opioid Withdrawal Symptoms
Was this helpful?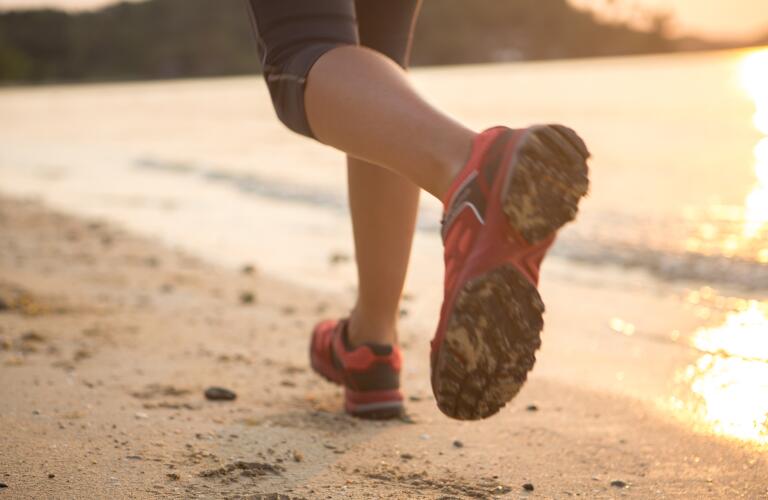 Opioids are powerful but highly addictive narcotics taken to help relieve pain. They include prescription painkillers such as oxycodone and hydrocodone and street drugs such as heroin. Opioid addiction is an epidemic in the United States. Every day, 130 people die from an opioid overdose. For 40% of them, the opioids were prescribed.
Even if you're not abusing opioids, when you stop taking them, withdrawal symptoms can be very difficult to tolerate. The process may seem daunting, but there are many ways, including lifestyle changes, to get through it more comfortably.
Up to 29% of people who are prescribed opioids for chronic pain develop an addiction, and about 80% of those who first use heroin have "graduated" from a prescription opioid addiction. For many people, the fear of withdrawal symptoms is a factor in continuing to use. And even those who take opioids as prescribed for chronic pain can experience challenging symptoms when weaning off of them. Symptoms vary between the earlier stages and the later stages of withdrawal, and their severity depends on the person.
Early-stage symptoms that may affect you during the first week or so of opioid withdrawal include:
Muscle aches

Insomnia

Sweating

Anxiety

Agitation
Late-stage symptoms that can affect you a few weeks into withdrawal include:

You may also experience shakiness and constipation. Touch base with your doctor before beginning your withdrawal plan and stay connected about your symptoms.
A strong support system is critical when you're going through opioid withdrawal. Let close friends and family know what you're facing and make it a priority to take care of yourself. If you're struggling with addiction, consider joining a support group such as Narcotics Anonymous, too.
Make some changes to your home environment with withdrawal symptoms in mind. Stock up on groceries for regular, healthy meals. Include bland foods such as bananas, apple sauce, and rice that may be easier to stomach if you become nauseated. Plan to drink more water than usual to stay hydrated. Keep books, movies, and other entertainment you enjoy on hand to distract yourself and maintain a cool, quiet area for rest and sleep.
Exercise may be the last thing on your mind during opioid withdrawal, but it's been shown to ease anxiety and, for addicts, reduce the odds of relapse. Medical professionals consider exercise a substitute behavior that can help people cope proactively instead of coping solely through avoidance. The endorphins released during exercise can also provide a substitute "high." Get your doctor's opinion as to whether exercise can help you.
Some people credit natural medicines or acupuncture with relief from opioid withdrawal symptoms. Natural medicines include:
Tai-Kang-Ning (TKN), a traditional Chinese herbal medicine, has been proven in several studies to effectively reduce opioid withdrawal symptoms with minimal side effects.

Passion flower is a dietary supplement that can help reduce anxiety, pain, and other opioid withdrawal symptoms. A few small studies have concluded it's helpful for reducing these symptoms, although more research is needed. It's generally considered to be safe but can cause drowsiness.

Ginseng, another traditional Chinese medicine, has been shown in some studies to improve opioid withdrawal symptoms as well as depression.

Ginger is known to improve common withdrawal symptoms of abdominal pain and diarrhea.

Black seed, also known as black cumin, can help fight fatigue associated with opioid withdrawal.
Acupuncture is typically used to lessen opioid cravings, reduce anxiety, and relieve insomnia. Solid scientific research is lacking, however.
Keep in mind "natural" isn't synonymous with "safe." Neither herbal medicines nor acupuncture is overseen by the U.S. government for safety or effectiveness. The herb kratom, for example, has been linked to making physical addiction worse because it's an opioid-like substance. Talk with your doctor before you pursue any natural remedy for opioid withdrawal.
About two million people in the United States have an opioid addiction. Managing withdrawal without medical supervision can be difficult. Prescription medicines such as methadone are available to help. In fact, the first prescription medication specifically developed to reduce opioid withdrawal symptoms, lofexidine, was approved by the U.S. Food and Drug Administration in 2018. Detox centers are another valuable resource because they specialize in helping people withdraw from opioids safely and "stay clean" with counseling services. Have an open conversation with your doctor about these options before you fly solo.
Was this helpful?