How to Stay Committed to Recovery From Opioid Use Disorder
Was this helpful?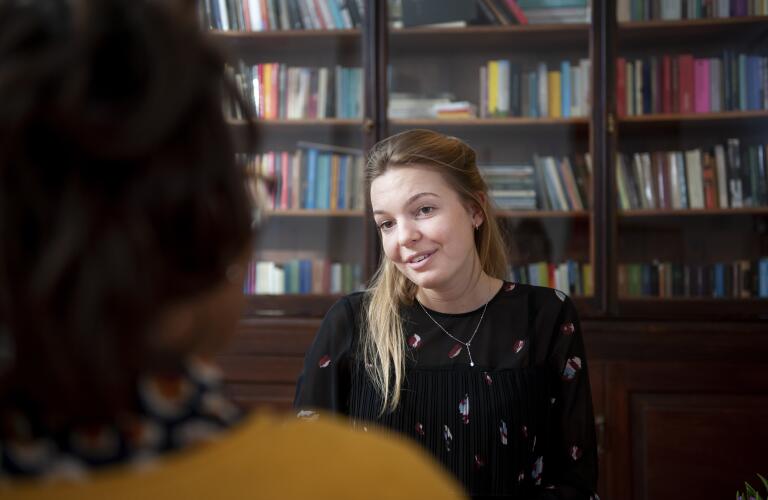 More than 10 million people in the United States have reported misuse of opioids, about two million have opioid use disorder, and exponentially more people need treatment for this disorder than are getting it, according to the Centers for Disease Control and Prevention (CDC). If you've started considering your path to recovery, congratulations are in order. You've made your initial commitment. As you pursue your life without opioids, cravings and triggers can try to derail you. Use these tips for nurturing your resolve and staying on track with your treatment plan.
Medication-assisted treatment (MAT) attacks opioid addiction from two directions—physical and psychological—to increase the odds of a successful recovery. The medicines buprenorphine (Sublocade, Suboxone) or methadone (Methadose) are often prescribed to ease cravings and make it easier to stick with your treatment plan. Naltrexone (Vivitrol) is prescribed to reduce the temptation of relapsing by making it impossible to get a high from taking opioids.
Complementary counseling aims to help you recognize the thought patterns and behaviors that fed your addiction and gives you tools for changing them. Common types of counseling include the following:
Cognitive-behavioral therapy changes the way you think about using opioids
Contingency management sets up rewards for not relapsing
Motivation enhancement therapy aims to increase your desire to not misuse opioids and stay in recovery
Having a patient-first philosophy means putting you, not the cold facts of your condition, at the center of your care. It involves a doctor thinking about everything from your perspective, from providing the best possible care to considering your lifestyle and schedule to making processes easier. You should feel like your healthcare team is highly engaged with you and cares about you personally. Treating you with dignity and respect should go without saying. You should never feel like a number or a task to be checked off.
Your recovery is more likely to be lasting if you're given the opportunity to have input on your treatment plan and know what's expected of you upfront. You'll probably be asked to commit to:
Keeping scheduled appointments
Taking medicine as prescribed
Agreeing to drug testing as recommended
Support from family and friends is key as you recover from opioid use disorder. Don't be afraid to ask for help or lean on loved ones as you go through this life change. Their support can keep you pushing forward. And throughout the recovery process, your healthcare team should make you feel comfortable in asking questions and expressing concerns. Recovery isn't always a straight line. Your team should value your input so alterations can be made to better support your efforts.
Was this helpful?