How Telehealth Can Help People With Opioid Addiction Recovery
Was this helpful?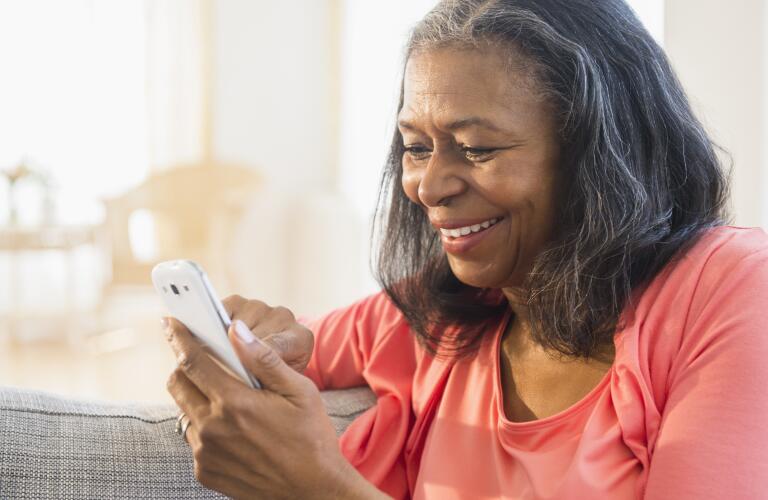 It's estimated that between 8 and 12% of people prescribed opioids eventually develop opioid use disorder. This condition, characterized by behaviors like taking opioids in larger amounts than prescribed, unsuccessful attempts to cut down on use, and problems managing home, work, and school responsibilities, can be devastating to individuals and the communities they live in.
In response to the COVID-19 pandemic, healthcare providers have been exploring different approaches to providing patients with the treatment they need. Traditionally, treatment for opioid use disorder includes a combination of medication and therapy, with regular in-person appointments to check in and assess your progress and needs.However, when you can't get to the doctor's office, telehealth helps you continue your treatment remotely. If you're currently receiving treatment for opioid addiction, telehealth could help connect you with your doctor from the safety and convenience of your home. If you're interested in telehealth, ask your doctor whether this option could help you succeed.
Put simply, telehealth is the use of modern technology to deliver healthcare services remotely, via phone call, text message, or most commonly, video chat. Your doctor may use telehealth to provide a variety of services, such as diagnostic evaluation, prescription management, and counseling. Thanks to advances in technology, many doctors now use telehealth visits in place of in-office patient appointments.
Seeing an online addiction recovery doctor has many benefits:
You have access to your doctor from almost any location. If you live far away from your treatment center, this may help you cut down on travel time and expenses.
Telehealth may be less expensive compared to in-office appointments and is covered by Medicare, although private insurers vary.
Virtual doctor visits still provide top-quality healthcare. In many cases, patients even report better outcomes using telehealth instead of traditional in-person consultations.
With telehealth appointments, you still see your licensed physician—just not in person. Your care is delivered by the same medical professionals who receive years of training to help people with opioid use disorder.
If your doctor agrees you could benefit from opioid addiction treatment online, you should expect your visit to be slightly different from an in-person appointment, but the basics should stay the same.
Research shows the most effective form of treatment for opioid use disorder involves a combination of therapy and medication. Your particular treatment may involve remote counseling sessions with your doctor, coupled with instructional videos or modules you may complete in your own time. Your doctor can select additional resources for you to use depending on your unique needs.
If you take medications to help with opioid withdrawal, your doctor can also use telehealth to prescribe you new medications, refill existing prescriptions, and monitor your response to treatment. Keep in mind that you may not be able to obtain your necessary medications unless you already have an established relationship with the prescribing doctor. Also, each state has laws governing how medications can be prescribed online. Because of this, you may need an in-person physical examination before your doctor can prescribe a new medication.
Telehealth helps bridge the gap between in-person doctor visits and any barriers that make it hard to get to your doctor's office. Virtual doctor visits can help cut down on your travel expenses, keep you away from other people who may be sick, and help you maintain your medication and counseling routine.
Was this helpful?