How Family Members Can Help a Loved One With Addiction
Was this helpful?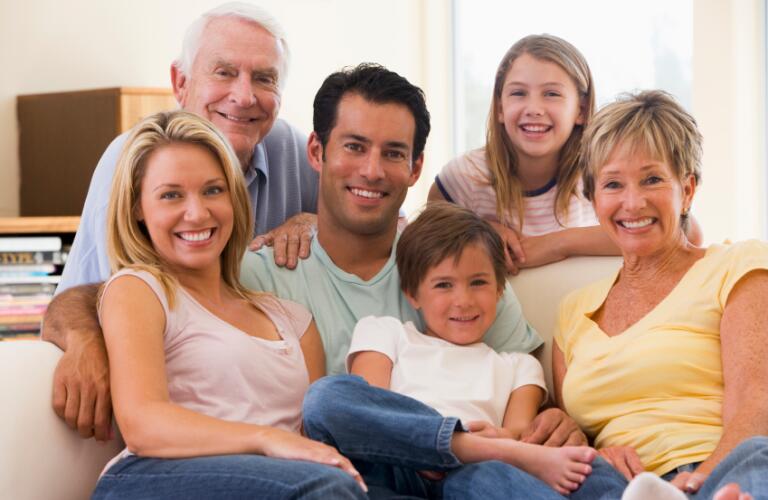 Addiction doesn't just affect the person who is dependent on drugs or alcohol. Living with someone who has a substance abuse problem can be extremely stressful. It can be hard seeing someone you love change. You may also feel worried for your family member's well-being.
There are things you can do to help. Studies show family members play a significant role in persuading a loved one to seek help for a drug or alcohol problem. Your support can help your loved one overcome his or her addiction and stay sober.
One of the first things you can do if a family member is abusing drugs or alcohol is to help him or her find professional treatment. Talk with your doctor. He or she may be able to suggest resources in your area. You can also call the National Council on Alcoholism and Drug Dependence (NCAAD) at 800-NCA-CALL to find an affiliate near you.
People often don't think they have a problem. In this case, encourage the person to have a professional evaluation. You could say something like, "I'm concerned about how much you're drinking. Would you consider seeing a doctor to learn if you might have a problem?"
You might be worried that confronting your family member will hurt your relationship. But if you approach the topic in a caring way, he or she might appreciate your concern. Keep these dos and don'ts in mind:
Do:
Offer solutions, such as resources for treatment and recovery.

Remember to be respectful and empathetic, even if you're hurt or angry.

Say how much you care about the person. Explain you're concerned because you're worried about his or her well-being.

Talk when your loved one feels comfortable. Speak one-on-one in a private place.
Don't:
Blame your loved one for his or her addiction.

Put down your loved one.

Suggest that your family member doesn't need treatment or should be able to recover on his own.
Recovery can be a difficult process. Your emotional support will help your loved one get through the tough times. Here are ways to offer emotional support:
Ask questions and listen attentively. For example, you could say, "What would you like me to know about what you are experiencing?"

Remind your family member that you're available to talk. You could say, "I'm here any time you need me."

Stay positive. Praise your loved one for their hard work toward recovery.

When your loved one brings up the topic of their addiction, be responsive. Ask him or her to tell you more.
Try and stay involved in the recovery process. Here's what you can do to help make things easier for your loved one:
If your family member has young children, offer to babysit while they go to counseling or other appointments.

If your family member is in a treatment facility, offer to bring personal items from home.

Invite your loved one to activities that don't involve drugs or alcohol.

Offer rides to support groups or therapy sessions.
Addiction recovery is challenging. But your support can make a world of difference. If you're still feeling uneasy about helping, reach out to your loved one's addiction counselor or treatment coordinator. They can help you with ways to cope and respond to specific situations you encounter.
Was this helpful?