Getting Help for an Eating Disorder
Was this helpful?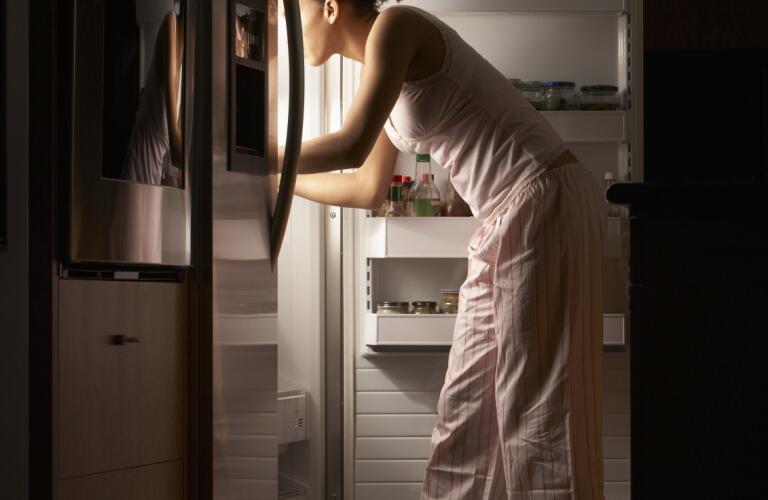 It's not easy to admit you have an eating disorder, and seeking treatment for it may seem like a scary, even impossible, task. But just recognizing that you have a problem with food can be a sign of hope — hope that you are ready to begin moving past your addiction and begin living well again. Now you can focus on finding the right help and getting the treatment that works for you.
People with eating disorders are every age, gender and ethnicity. They are intelligent, sensitive and caring people who are more predisposed to addictive behavior because of genetic and personality features like perfectionism or difficulty regulating their emotions.
The most common myth around eating disorders is that you have to be skinny to have one. The majority of people with eating disorders are average weight or overweight. Whether you suffer from Anorexia Nervosa (AN), Bulimia Nervosa (BN), Binge-Eating Disorder (BED) or Avoidant and Restrictive Food Intake Disorder (ARFID), the disorder is more about your obsession with food and your body, and not necessarily with how your body actually looks. Most people with eating disorders are distorted in their body image and cannot accurately tell what their body looks like anyway.
Recovery from an eating disorder is possible, according to Rachel Rose, PhD, a clinical psychologist at the Atlanta Center for Eating Disorders. Unlike addiction, the majority of individuals with eating disorders who receive appropriate therapy recover. Rose counsels adolescents and adults with eating disorders, specializing in trauma and self-harm behavior, and works with many abuse survivors and individuals who struggle with emotion regulation issues.
"I see mostly girls and women, but I have seen an increase in men and boys coming in for treatment," she notes. "The eating disorder is usually around to help the person cope with other long-standing problems, such as trauma, anxiety, depression, bipolar disorder, post-traumatic stress disorder (PTSD) or ADHD issues."
When it comes to recovery, Rose says that there is no one typical recovery period.
"I have seen individuals who get treatment early who recover in three months or less, or adults who have struggled with an eating disorder for years who take years in recovery. I absolutely believe people can, and do, recover."
Relapses are common with eating disorders, according to Rose, especially when you experience a big transition, such as going to college, getting married or having children. Relapse is also common when you continue to have strict rules around food and compensate for what you believe is unhealthy eating.
"I believe it's helpful to see the relapse as a learning experience and move on from it," she says.
Rose notes that recovery is about having a balanced relationship with food. Eating disorders are different from other addictions in that you have to be exposed, and are expected to engage in eating behavior at least three times a day.
"There is naturally more room for error because eating is a complex interaction of mind and body awareness; the body is designed to crave and want food, and it is learning how to be mindful of these natural urges."
Treatment for an eating disorder can involve individual therapy, group therapy, nutritional support, medications, psychiatric care, and outpatient, inpatient or long-term residential treatment (living away from home in a treatment center). You may work with a primary care physician, dietitian and/or mental health professional.
Most people with eating disorders are treated on an outpatient basis after a comprehensive evaluation. If you have a medical complication due to severe weight loss or due to the effects of binge eating and purging, you may require hospitalization.
Unfortunately, the risk of death is increased with eating disorders due to medical complications and suicidal impulses. People with eating disorders have the highest suicide rate for any mental illness, so it's extremely important to voice your concern if you suspect a loved one may be struggling.
Approach the person privately, and express your concern in a way that shows compassion. Try not to lecture or accuse the individual of attention seeking. Be caring, but direct, and try to be as specific as possible about your observations and concerns.
Denial and anger are common reactions, but you cannot force someone into treatment. Simply tell your loved one you are worried and would like her to seek help, and try the discussion again at another time.
For more information on specific eating disorders and where to find help, visit the Academy for Eating Disorders or EDReferral.com.
Was this helpful?