Effective Treatment Options for Substance Abuse
Was this helpful?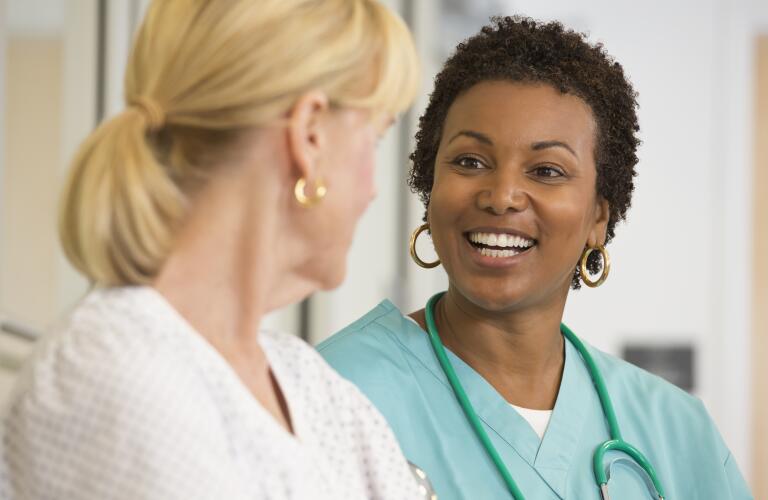 Substance abuse is a disease that affects your brain and your behavior. Abusing alcohol, illegal drugs, prescription drugs, or over-the-counter medications affects your concentration and performance at school or work. Drug abuse decreases your ability to be a productive member of your family and society. It can also impact how long you live. Drugs and alcohol contribute to the death of more than 90,000 Americans every year.
Like many other diseases, treatment is available. Treatment can counteract the disruptive effects of drugs and alcohol on your brain and your behavior. Here's a look at the most successful ways to break free of substance abuse and regain control of your life and your health.
Medications to Treat Alcohol Withdrawal and Alcoholism
Alcohol withdrawal symptoms can occur when you stop using it. They include depression, anxiety and sleeplessness. Symptoms can also include extreme nervousness, sweating, tremors, nausea, vomiting and diarrhea. Alcohol withdrawal can become severe and dangerous in some cases, causing seizures and delirium. Medications can treat withdrawal symptoms:
Benzodiazepines are the drugs of choice to treat alcohol withdrawal. They act as sedatives to treat anxiety, insomnia and seizures.
Antiseizure medicines like topiramate (Topomax) are an alternative to benzodiazepines. They do not cause sedation and are useful because they do not have the potential for abuse.
Adrenergic medicines include drugs like clonidine. They treat fast heart rate, high blood pressure, and sweating.
Naltrexone is another first-line drug prescribed to reverse alcoholism.
Once withdrawal is complete, people need help to avoid using alcohol again. Doctors prescribe these medicines:
Acamprosate (Campral) enhances brain function to help people who have stopped drinking continue to avoid alcohol.
Disulfiram (Antabuse) treats alcoholism. Antabuse causes headache, vomiting, nausea, and other unpleasant effects when you consume even a small amount of alcohol. It helps people avoid alcohol, but only if they take the medicine regularly.
Medications to Treat Opioid Withdrawal and Addiction
Opioids are addictive pain relievers like Oxycontin. Opioid withdrawal symptoms are similar to alcohol withdrawal. While opioid withdrawal is very uncomfortable, it's not life threatening and doesn't lead to seizures or delirium.
Medications can ease unpleasant symptoms and help your brain gradually get used to the absence of a drug. Their calming effect can curb cravings and help you relax enough to focus on the counseling and support you may need as you recover from addiction. Common medicines include:
Clonidine treats opioid withdrawal symptoms. Doctors often combine it with naltrexone.
Naltrexone (ReVia, Vivitrol) works by blocking the effects of opioids. It also decreases the craving for alcohol and can be useful for treating alcoholism as well.
Buprenorphine (Sublocade, Suboxone) is a mild opiate. It's different than other opiates because it doesn't produce a greater high when you take more of it. It can shorten withdrawal time and helps wean people off of stronger opiates by acting as a substitute. Buprenorphine can also act as maintenance therapy for opioid addiction.
Methadone is another substitute opioid. Like buprenorphine, it eases opioid withdrawal and is useful for maintenance therapy.
Behavioral therapy can help you stop using drugs by changing your attitude about your substance abuse. It can also enhance the effectiveness of your medications and help you develop healthy coping strategies for addiction triggers. There are four basic types of therapy for substance abuse:
Cognitive behavioral therapy helps you recognize the most common situations in which you are likely to use drugs. It also teaches you to develop healthy coping strategies.
Contingency management reinforces positive behavior, such as attending counseling sessions or taking your treatment medications as prescribed, with rewards and privileges.
Motivational enhancement therapy uses counseling strategies designed to motivate you to stop using drugs and get treatment.
Family therapy is geared toward children, teens and young adults. It focuses on how family dynamics may contribute to drug use and other risky behaviors.
Your treatment plan shouldn't focus only on your addiction, but rather on you as a whole person. Your team should tailor treatment to your drug use pattern and any medical and social problems it is causing.

Was this helpful?