6 Health Conditions Made Worse by Substance Abuse
Was this helpful?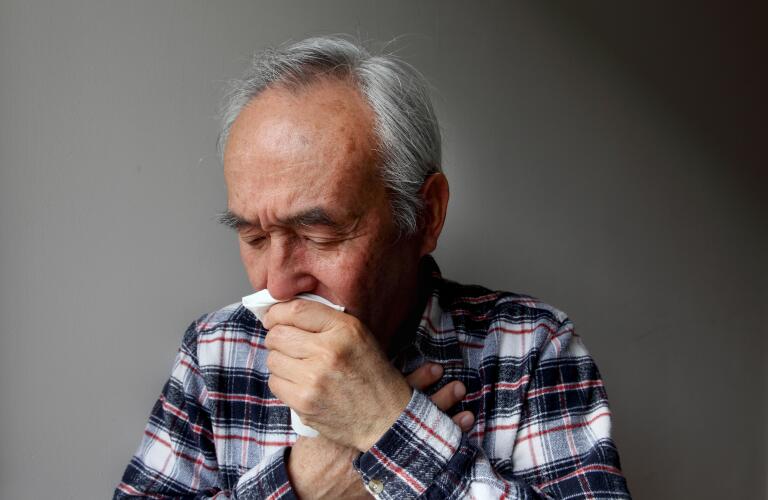 Substance abuse can affect your health in many ways. The abuse of alcohol or over-the-counter, prescription, and illegal drugs can lead to addiction and take over your life. Substance abuse can impair your ability to function at work, at school, at home, and in your community. Substance abuse can also harm your body and worsen health conditions you may already have.
Some people with anxiety, depression or schizophrenia use drugs or alcohol as a form of self-medication to feel better or lessen symptoms. But substance abuse can actually worsen these mental conditions. Alcohol use, for example, can increase anxiety symptoms in those with panic disorder, social anxiety disorder, or post-traumatic stress disorder. Marijuana use can aggravate schizophrenia.
Alcohol in moderation can help you relax and reduce your risk of heart disease by increasing HDL, your body's "good" cholesterol. But heavy drinking—more than three drinks per day—isn't heart-healthy. It can increase your risk of high blood pressure, heart failure, and stroke.
Heavy drinking can be especially hazardous if you already have high blood pressure or type 2 diabetes—either of which increases your risk of having a heart attack. Alcohol abuse also raises your risk of developing metabolic syndrome, which is a cluster of risk factors especially dangerous for those with heart disease. Likewise, smoking and illegal drug use are bad for your heart. Both can make heart failure worse. If you have heart disease and continue to smoke, you have a very high risk of having a heart attack.
Substances like alcohol have been linked to cancer of the mouth, throat, larynx, esophagus, liver, colon, rectum, pancreas and breast. The association is even stronger if you smoke, too. Tobacco smoke can cause cancer of the mouth, throat, larynx, blood, lungs, stomach, pancreas, kidney, bladder and cervix. It's the leading cause of preventable death in the United States.
In people who've been diagnosed with cancer, drinking may increase their risk of developing another form of cancer. One theory is alcohol interferes with how cells repair themselves, which paves the way for cell changes that lead to cancer.
If you have HIV, the virus that causes AIDS, abusing drugs or alcohol can impair your immune system further. Substance abuse can also cause the disease to progress faster.
People infected with hepatitis B or C are at risk of developing cirrhosis (scarring) of the liver and liver cancer. Alcohol use is also a risk factor for these liver conditions because alcohol and other drugs damage the liver. People with hepatitis have a greater risk of liver disease if they continue to drink alcohol.
Smoking marijuana or tobacco can make breathing all the more difficult for people with lung problems like asthma or cystic fibrosis. Smoking increases the chances for an asthma attack, which can be deadly.
It can be alarming to realize all the effects substance abuse can have on your health. But it can also be motivating. These health effects don't have to be your future. Seeking help for substance abuse can put you on the road to better mental and physical health.
Was this helpful?