5 Dangers of Cough Medicine Abuse in Teens
Was this helpful?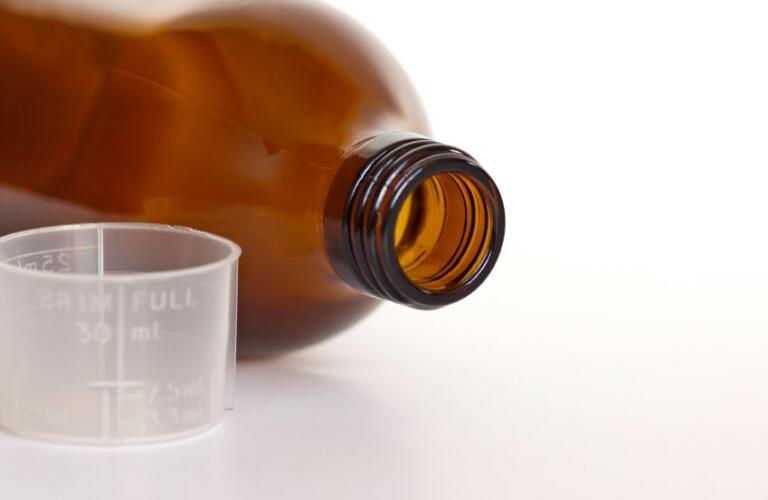 Did you know that there might be an over-the-counter (OTC) drug in your medicine cabinet right now that teens can easily abuse? The drug is dextromethorphan (DXM), an ingredient in nearly 100 cough and cold products sold in pharmacies and supermarkets. You're probably familiar with many of them, such as Alka-Seltzer Plus Cold & Cough, Robitussin, and Vicks NyQuil LiquiCaps.
Most parents and kids assume OTC products must be safe. And they are safe when people follow the label and take the appropriate dose. But just about any product becomes dangerous at extremely high doses. At 25 to 50 times the normal dose, DXM can cause an altered state of consciousness and hallucinations that lasts about six hours, giving it a reputation as a cheap and easy high.
Teens may also abuse prescription cough medications that contain narcotics like codeine and hydrocodone, but these are harder to get. DXM is not a narcotic. It first came on the market in the 1950s as an alternative to codeine. DXM is not physically addictive like codeine and hydrocodone, but it is still plenty dangerous.
Here are 5 dangers parents and teens need to know about:
Know the slang for DXM abuse – dexing or robotripping – and for DXM in pill or powder form – dex, red devils, candy, or skittles.

Don't stock up on these drugs. Buy only when you need them and only in the amount you need right away.

Don't allow your child unsupervised access to these drugs.

Monitor OTC cough and cold medicines in your house like any other dangerous drug.

Monitor your child's Internet use.

Watch for changes in your teen's behavior, including their finances and extracurricular activities.
Teens can abuse both prescription and OTC cough medications.

Dextromethorphan (DXM) is found in many OTC cough and cold medicines.

DXM can cause hallucinations and an altered state of consciousness in high doses.

DXM abuse can cause dangerous behaviors and side effects, mental illness, and death.

Parents need to be educated, alert, and willing to talk to their kids about the dangers of using DXM to get high.
Was this helpful?