4 Myths About Opioid Addiction and Dependence
Was this helpful?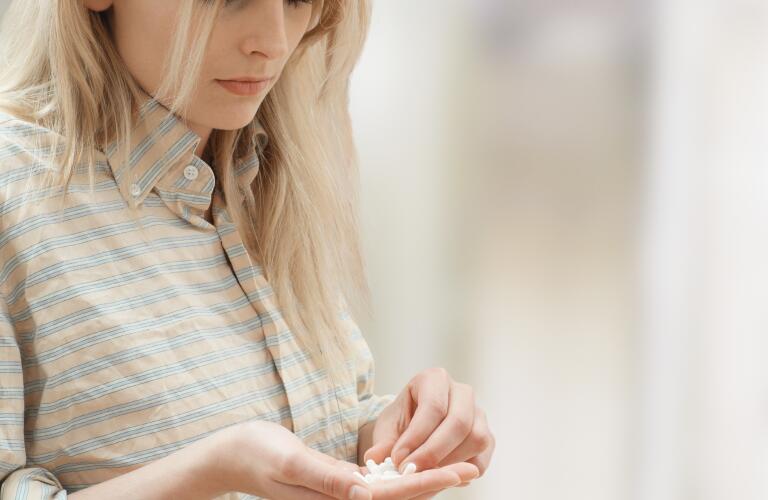 News of the opioid crisis in the United States gets frequent attention in the media, but unless an addiction or overdose touches us directly, it's easy to believe the opioid epidemic is a distant issue that won't affect us or the people we love. But approximately 1 out of every 5 people who see a doctor for pain not related to cancer is prescribed opioids, according to the Centers for Disease Control and Prevention. That means dependence on opioids can—and does—happen to people of all ages and all walks of life. In order to effectively manage the risk of opioid addiction, it's essential to separate myth from fact, to understand what opioid addiction is and what it isn't. Here's the truth behind four common misconceptions about opioid addiction and dependence.
Opioids can be an effective tool for managing acute pain, such as pain from surgery or a broken bone. But some people continue taking the medication after they no longer need it. They either like how it makes them feel, or they became dependent on the drug and experience difficult physical withdrawal symptoms when they try to stop taking it. Any drug that causes this level of dependence—whether or not it was prescribed by a doctor—can become addictive.
We know that opioids can help people manage acute pain, but whether they are effective for chronic pain is subject of debate among experts. Some studies show that opioids can help relieve chronic pain for a short time, but there isn't a lot of evidence to say that they work over a longer term. Many doctors are concerned about long-term use of opioids and prefer that their patients try other pain-killing medications and therapies.
Television shows and movies featuring over-the-top portrayals of people who abuse drugs and alcohol may lead us to think it's easy to spot someone with an addiction. We may believe they look or act a certain way—that they're different from us. But in reality, anyone can be addicted to opioids—friends, family members, coworkers—and you may not know it. People who are addicted to prescription drugs may be able hold down good jobs and have a "normal" life. There is no specific type of person who may have an opioid addiction—or be at risk for one.
When taking opioid medication to relieve pain, it's possible your body will get used to the drug after a while. You may need a higher dose to get the same level of relief. When this happens, you have developed a tolerance for it. If you stop taking the medication altogether, although you may have increased pain, you shouldn't feel any other ill effects.
Dependence, or physical dependence, occurs when you experience physical symptoms in addition to pain if you suddenly stop taking the drug. These symptoms may include nausea, vomiting and sweating. Addiction occurs when your body doesn't need the medication for medical reasons, and your reaction to stopping the drug is more than just physical. If you suddenly stop taking a drug to which you are addicted, in addition to physical withdrawal symptoms, you will also have psychological symptoms, such as severe anxiety. In addition, you feel compelled to take the drug by any means necessary—if that means lying, stealing or breaking the law.
Any dose of an opioid can cause dependence. Not only does each person perceive pain differently, their individual bodies will also have varied reactions to opioids. Some people feel pain relief with only minimal doses of opioids, while others need stronger or more frequent doses. Regardless of where you fall in the spectrum, you can become dependent on an opioid.
Opioids can change lives, making it possible for people with certain types of pain to function and have a good quality of life. But the epidemic of opioid dependence and addiction is real. Talk to your doctor about how you can manage your pain effectively and steps you can take to lower your risk.
Was this helpful?