Treatment for Transient Ischemic Attack (TIA)
Was this helpful?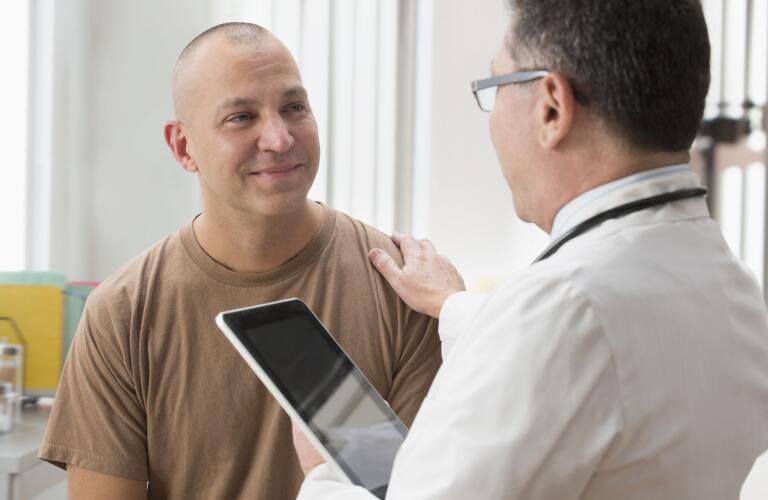 Each year, about 500,000 adults in the United States experience at least one transient ischemic attack (TIA). They are often called mini-strokes or warning strokes because they have the same causes and risk factors. They also trigger the same symptoms as a stroke. But unlike strokes, TIAs are brief and temporary. TIA symptoms can go away within minutes of their onset, although they can last up to a day. Your stroke risk goes up if you have even one TIA, so the goal of TIA treatment is to prevent another TIA or a disabling stroke. TIAs are a medical emergency.
If you or someone you're with experiences a TIA, go to your closest emergency room as soon as possible or call 911 for help.
Before TIA treatment can begin, your doctor needs to know what caused it. Aside from the emergency room doctor, there are specialists who also treat TIAs and strokes. You could be referred to a doctor from any of the following departments:

There are several tests your doctor may use to diagnose TIA:
As with strokes, TIA treatment focuses on the cause and how to prevent a second attack.
Atherosclerosis and Carotid Artery Disease
The most common cause of TIAs is atherosclerosis. This is when plaque—fatty deposits from cholesterol— builds up along your artery walls. It can narrow or completely block a vessel. If this happens in the carotid artery (carotid artery stenosis)—an artery that provides blood to your brain—it slows down or stops blood flow to the brain, depriving it of oxygen and nutrients. The result can be TIA or stroke.
A piece of plaque can also break away from an artery wall and travel through your bloodstream, causing a blockage in a smaller part of the vessel supplying blood to brain tissue. Atherosclerosis also increases blood clot formation, which further increases the risk of TIA and stroke.
Treatment for atherosclerosis may include:
Heart disease can be an underlying cause of TIA. If you have heart disease, a cardiologist will offer treatment based on the condition you have, such as an arrhythmia or heart failure. These conditions can increase the risk of blood clots in the heart, which can become lodged in a blood vessel supplying the brain. All or part of a blood clot in a vein (medically known as a thrombus) can break away, forming an embolus that can travel into a smaller vessel of the brain causing a TIA or stroke.
Diabetes increases your risk of developing atherosclerosis, so managing your blood glucose (sugar) is a vital part of your TIA treatment plan. Treatment usually involves lifestyle changes, such as losing weight and eating a healthy diet. You may also have to take medications to control glucose levels.
Being Overweight or Obese
If you are overweight, you raise your risk of having a TIA or stroke, as well as other conditions. Your doctor will want you to work on losing weight through lifestyle changes and perhaps medical interventions.
Lifestyle factors can increase your risk for TIAs, so by adopting healthier habits, you may decrease your risk of TIAs and other vascular conditions too.
Lifestyle changes include:

Having a TIA can be scary. When symptoms develop, such as weakness on one side of your body, you have no way of knowing if it is a TIA or a stroke. Call 911 for signs and symptoms of TIA or stroke to help reduce the risk of permanent brain damage.
Was this helpful?