Recovery After a Stroke: What to Expect
Was this helpful?
Strokes are unique to each person. How the brain recovers after a stroke depends on many factors, including the severity of your stroke, which can range from mild to severe. While stroke recovery varies between people, for most, it can be a difficult process. There are both physical and emotional challenges, with ups and downs along the way.
Whether you had a stroke or are helping a loved one recover, it's important to know what to expect during this process. Find out what types of therapy are available, while also learning to remain hopeful even if small setbacks occur.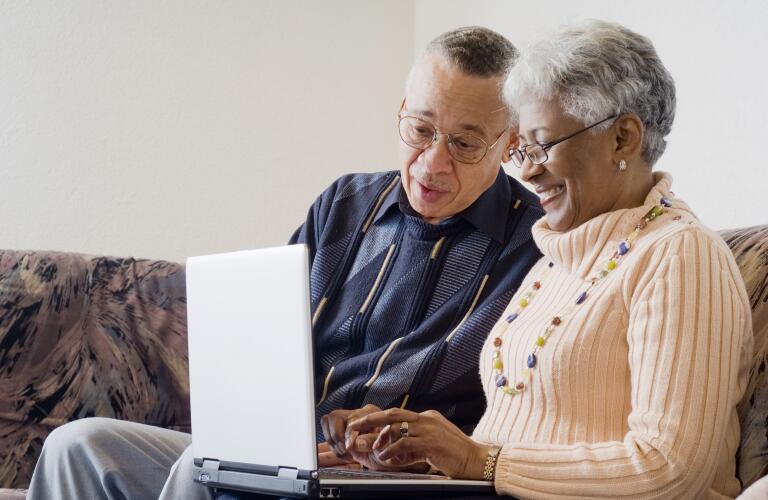 There are some general patterns of recovery that most people experience after a stroke, but the timing and sequence of them can vary considerably. Stroke recovery stages:
Inpatient stay. When you have a stroke, you are usually admitted to the hospital emergency department (ED) so doctors can stabilize your condition and determine the type of stroke. The most common type (87%) is ischemic stroke due to a blood clot in the brain. Doctors use clot-busting medicine for this type that, if administered in time, can reduce stroke complications. From the ED, your care team will move you to either intensive care or another acute care unit. Expect to stay 5 to 7 days, with rehabilitative (rehab) exercises beginning as early as 24 to 48 hours post-stroke.

Rehabilitation. Once you are stable, your care team may transfer you to a specialized rehab facility or inpatient hospital unit for intensive therapy. This usually includes physical, occupational and speech therapy, often for three hours per day. Cognitive and emotional therapy may be necessary too. Rehab stays in intensive treatment facilities last about 2 to 3 weeks.

Post-hospitalization care. Some patients may go home and continue therapy either in the home or by visiting outpatient therapy sites. Others may continue in intensive stroke rehab facilities or nursing homes that can offer subacute therapy (usually at a slower pace than an inpatient rehab unit, such as 1 to 2 hours per day). People who have a disabling stroke, such as significant paralysis, may need full time nursing care.

30 to 90 days post-stroke. Research shows that the optimal time for improvement of motor function after a stroke is 60 to 90 days (2 to 3 months). Generally, most improvement occurs during the first 90 days, especially if you are in a therapy-intensive environment. Some functions may suddenly return, as the brain learns new pathways to execute tasks, such as lifting a fork.

Long-term stroke recovery. Improvement tends to slow after about six months, with fewer people experiencing full recovery. Others will have ongoing disability or impaired functioning, such as a paralyzed side or cognitive delays, that can last for months to years or become permanent. Even with long-term disability, post-stroke therapy is important to maintain health, work toward improvements, and address emotional or other needs.
Another framework for stroke recovery stages came from a Swedish physical therapist in the 1960s. The Brunnstrom stages show what happens to muscle and motor function:
Flaccidity: Paralysis occurs immediately after a stroke due to damaged connections between your muscles and brain.

Spasticity: Muscle contractures (spasms) occur as the brain and muscles start to reconnect.

Spasticity increases: As you recover more connections, you may experience more pain. Botox injections may help at this stage.

Spasticity decreases: You start to regain more control of muscles, especially in your hands and feet.

Complex movement returns: As neural connections reform, you may be able to do things like use a comb or fork.

Spasticity disappears: Motor control is almost fully restored and movement is more coordinated.

Normal function returns.
If you or a loved one is recovering from a stroke, talk with the care team physician about the stages of stroke recovery and what your own experience might be like.
Goals of stroke recovery at any stage include trying to help you recover the ability to perform "activities of daily living" (ADLs), such as being able to dress, bathe and feed yourself. If you have ongoing disabilities after your stroke, you may need help accepting and adjusting to this new reality—to learn how to use accommodative tools (such as walkers) and find sources of emotional and social support.
Some problems that may persist after your stroke include:
Paralysis and/or weakness on one side of your body

Speech or swallowing difficulties

Incontinence (bowel, bladder, or both)

Cognitive difficulties (trouble thinking or learning)

Depression

Impulsivity

Fatigue, trouble sleeping, or both
A variety of health professionals likely will form your rehab team and tackle various aspects of your stroke recovery. For example, speech-language pathologists help you recover your ability to talk more clearly, swallow, communicate, and comprehend language.
Physical therapists help you relearn movement and coordination, while occupational therapists teach practical skills, like how to put on a shirt if your right arm is paralyzed.
Mental health professionals can help combat depression, while support groups (available online as well as in person) may provide tips for coping with shared difficulties.
Your primary care physician can also help you combat any physical issues that may have contributed to your stroke, such as high blood pressure. Other common physical complications during stroke recovery are pneumonia and heart attack. The care team will explain the risk of these complications and ways to prevent them. Your doctor may prescribe medication to help manage stroke and heart attack risk factors.
The idea that stroke recovery is over at 6, 12 or 18 months is not necessarily true. In her memoir about her recovery from a debilitating stroke at age 37, Harvard brain researcher Jill Bolte Taylor says it took eight years to relearn how to walk and talk and function again. A Canadian youth had a stroke at age 15, yet 37 years later was still experiencing improvement in hand function, thanks to such new therapies as a special hand splint.
Every person responds on their own timeline. They also may be the beneficiary of new stroke rehab therapies, with discoveries seemingly every day.
Some of these innovations include:
Brain stimulation: Both noninvasive (such as transcranial magnetic stimulation) and internal (deep brain stimulation) therapies are under study to help stroke patients. Cleveland Clinic researchers announced results of a phase 1 clinical trial showing improvement after DBS in people who had strokes 6 to 36 months previously; more research in this is planned.

Robotic training: University of Washington at St. Louis researchers recently won FDA approval for a robotic device that attaches to a paralyzed hand, then moves it based on the patient's brain waves using brain-computer interface technology. This first-of-its-kind device may be on the market by the end of 2021.

Stem cell therapy: Injections of stem cells have been shown in animal trials to help improve brains damaged by stroke or dementia. In September 2021, Stanford University researchers announced a trial transplanting neural stem cells into the brains of 20 patients 6 months to 5 years after stroke (the only such trial in the U.S.).
Even if you aren't using newer or high-tech therapies, experts say that what makes a difference in stroke recovery and outlook is treatment. If you see a physical therapist twice a week but don't complete your homework (exercises your therapist asks you to do every day at home), you are not as likely to show as much improvement as someone who follows these steps.
Other factors consistent with a better outlook include having a supportive care system in place, whether it's friends, loved ones, or other caregivers who can help you, as well as access to therapists and other specialized care. Stroke support networks and organizations, such as the American Stroke Association can help you find support in your area.
Was this helpful?